One thing that my closet lacks in is a decent selection of work wear and more professional looking dresses. Most of the dresses/skirts I own are very short so it's nice to have a few more decent looking ones that I can pull out in case of a last minute important meeting or for job interviews.
Wearing:
Shoes - StylistClick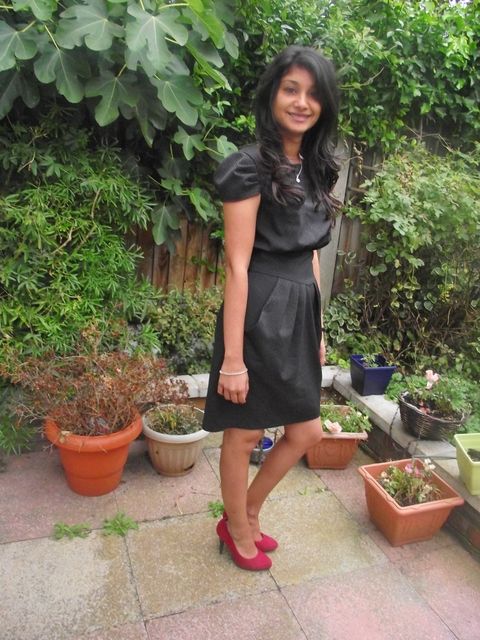 As it's a nice and classic dress, I kept accessories to a minimum. I added a pearl necklace, a gold ring, nude lips and just a hint of colour with the shoes and was good to go.
The dress is from a brand called Closet Clothing. It's not a brand I knew too much about until a couple of weeks ago. I headed over to their HQ in East London last week and was impressed by everything I saw. They had a great collection of dresses, skirts, tops and trousers, and everything is designed and manufactured in London. Everything was amazing quality and there's a great selection of different styles and a good mix of colours.
I would definitely recommend you look into them for work wear or even for a few nice occasion wear pieces.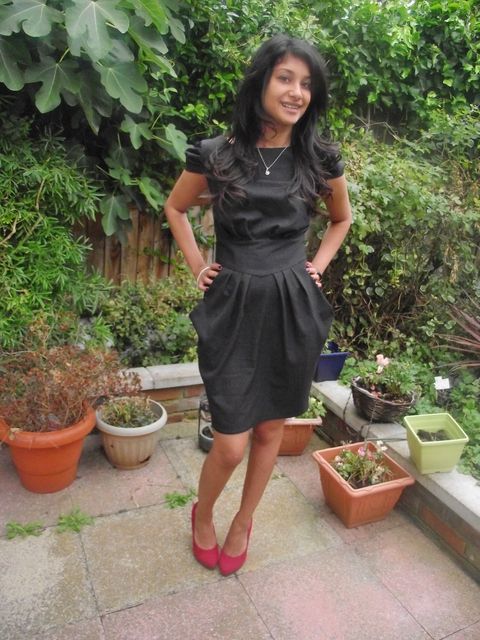 I've also been rocking a gorgeous new nail colour from
Rococo
, which is an amazing nail polish brand that I'm loving at the moment. I got a nail colour from their new 'Purple Reign' collection which is amazing. The colour is bright and vibrant, not to mention the polishes are fast drying and long lasting. My nail colour usually chips so quickly but, by the looks of it, this one lasts. I love using nail polishes from all kinds of brands, and Rococo definitely rivals some of the best nail brands out there. Definitely a brand I'll be buying from in the future.
They also have a Gold Leaf colour creating a more luxury nail effect and is bound to look good on any manicure.
The new Purple Reign is available to buy from Space NK for £12, and I'd say it's worth the price tag. Purple nails are definitely my favourite (with red as a close second) so I was immediately drawn to this colour.
What is your professional look?
Sherin xx