We can definitely feel the winter chill nowadays, so it's all about getting my winter wardrobe sorted. I have some cute skinny jeans, boots and coats, but it's nice jumpers that I'm on the hunt for now.
Wearing:
T-shirt - WWF
Jacket - Miss Selfridge
Jeans - A Wear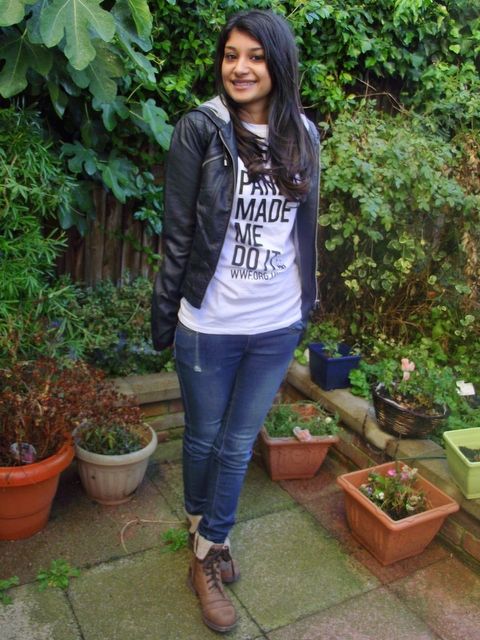 I'm head over heels for these shoes. They're fur lined all over in the shoe and are so comfortable and warm - definitely the perfect winter shoe. I didn't know too much about the brand, but they have some really cool pieces online. Mustang specialise in Western style shoes and have a wide range of cool, rugged style boots. I also love how these also had a worn type look to them, to match my jeans. These jeans have seen better days, but I love it when jeans get the 'natural' rips from wear and tear. Unfortunately, these jeans have a particular rip in a very awkward place!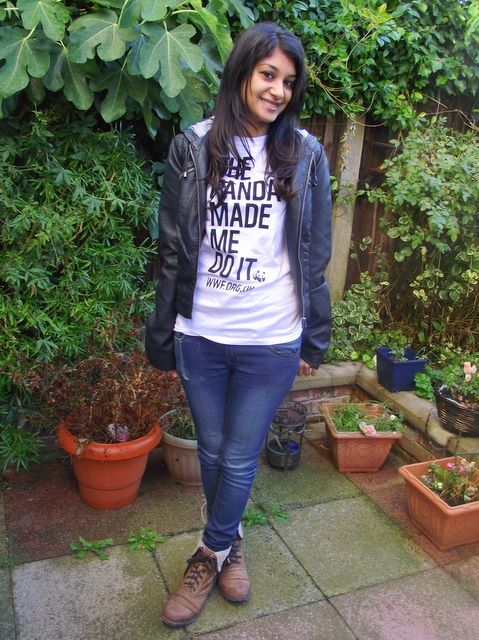 Isn't this t-shirt the cutest? I love the
'Panda Made Me Do It
' slogan. It's part of a WWF campaign, which aims to celebrate what people do for the planet. I'm a massive fan of WWF and the work they do, so this stylish t-shirt is a great way to show some support and give something back.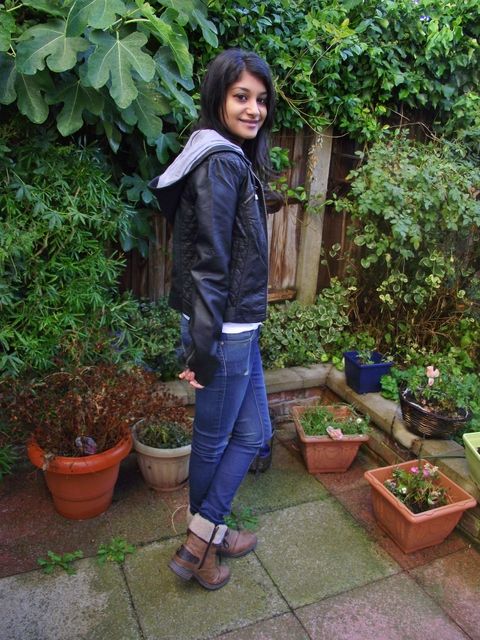 This jacket is my new winter staple! It was slightly pricier than what I usually spend on a jacket, but I deserved it (I had a VERY rough September, so I bought this for myself at the end of the month as a treat for getting through everything). The faux leather is a great look and I love that it has a hood too. I've already worn it out and about loads, and can't wait to pair it up with some other looks.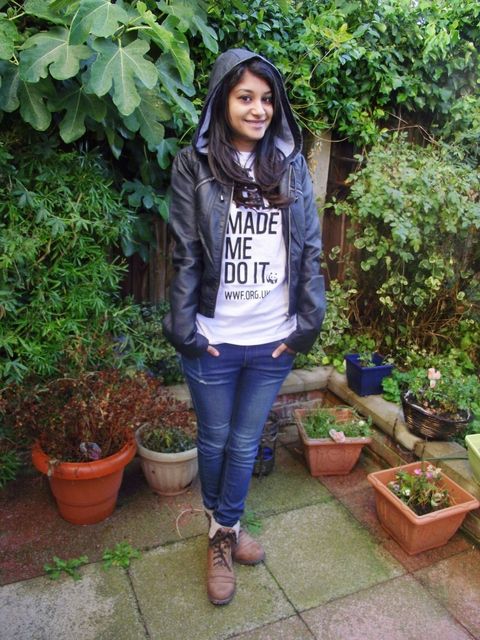 Sherin xx
P.S. For any fellow Dr Who fans, look who I met while out and about last week, right before bumping into Neville Longbottom, from Harry Potter - yes, it was a good afternoon seeing the both!