I got to check out collections from some of my favourite brands, and I loved what I saw.
First up, I had so much fun looking through
Storm's
upcoming jewellery and watch collection. As you know watches are a favourite of mine, so it was nice to see an array of chunky watches alongside more delicate ones. I already have a Storm watch and I love the look of them so much. They aren't too 'blingy' but still have a glamorous look. I love how many of the watches had crystals in the watch, giving it a very distinct look. I'd also keep an eye open for the men's collection over the next couple of months. There were some very cool pieces for guys, and some really unique watches.
---
I also headed to check out Canoe Inc, which I always love as they look after so many brands that I love.
Vans
,
Puma
and
Volcom
are all brands that I love so it's always nice looking at their upcoming collections under one roof. Vans had a particularly great collection, especially since they've added in a lot more colour and bold prints on their shoes. Their '
P.S. You can't have your skateboard back
' tank was probably one of my favourite pieces ever. I need to buy it as soon as it goes on sale!
Volcom were gorgeous as always, and this season also collaborated with
Malika Favre
on a 'Hide and Seek collection. It's such a cute looking collection and there are hidden prints within the prints too. Alongside these there were the usual pretty Volcom heavy prints.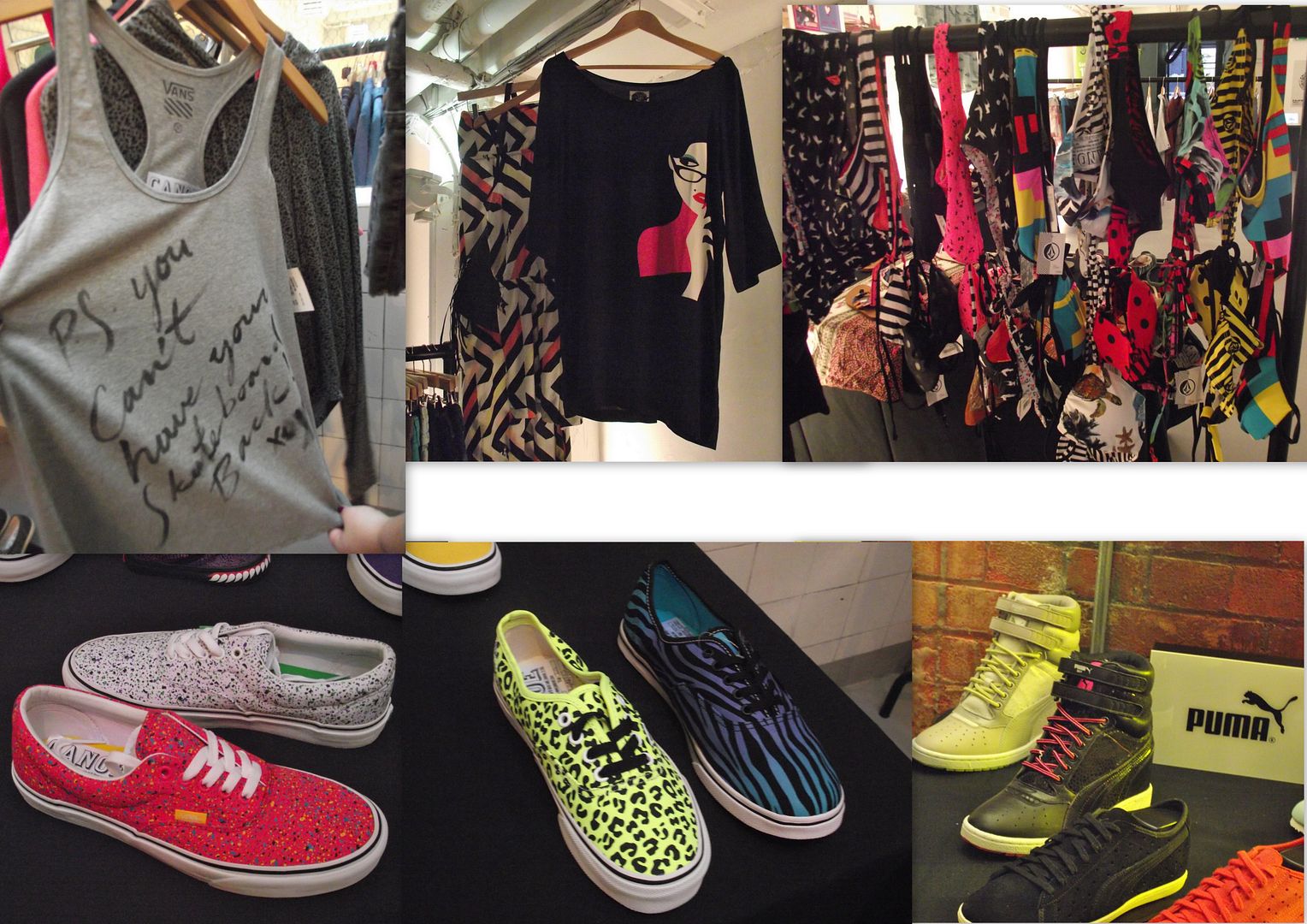 ---
Toms
was also a highlight of the week. I love everything they do, and the brand becomes more inspirational everytime I see them. A quick recape for those that don't know. Toms was started by
Blake Mycoskie
, and has a strict '
One for One
' policy. So for every pair of shoes Toms sell, they send a pair to a poor child. It's amazing. They've also started on really cool sunglasses and again, for every pair sold, they help someone with eye issues in a developing country by either getting them surgery or glasses. The brand does incredible work and the shoes are getting more and more stylish. They have some really cute ballet flats as well as some cooler wedges too. I have a couple of pairs and not only do they look noce, they're also possibly the most comfortable pair of shoes I own. This is guilt free shopping on a whole new level.
Have a great Sunday and upcoming week! I'll be doing some more fun events, so find me on Instagram to keep upto date with what I see: hifashionsherin.
Sherin xx