I've never been a massive fan of Halloween, usually spending the scariest time of the year at home watching scary films, instead of actually dressing up and partying. But last week I was invited to an early Halloween party, which I just couldn't say No to.
Lily
and
Zoe
organised a fun bash at
The London Dungeons
(such a fun place), and it was an amazing night filled with costumes, scares, fake blood, drinks and lots of laughs.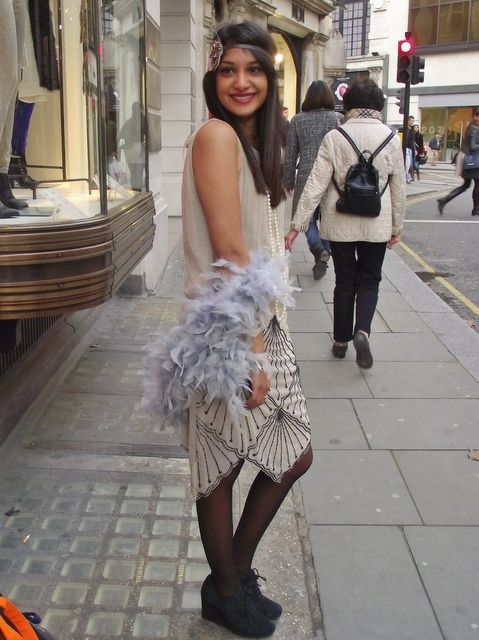 Wearing:
Dress - Rare via Clothing at Tesco
Shoes - Clarks
Necklaces - Dorothy Perkins
Headband - Not sure :(
Feather Boa - Portobello Road Market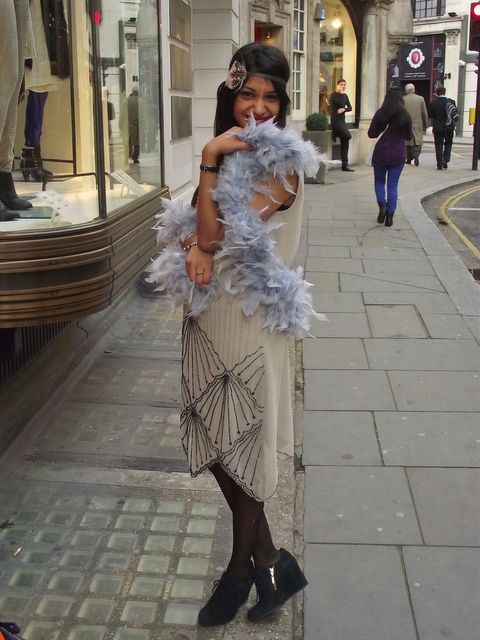 The party was so well organised and we were taken on tour of the Dungeons, which was a dark tour of 19th Century London, filled with cobbles and stories about Jack The Ripper and Sweeny Todd. I've only been to the Dungeons once previously but if you love a good scare, like me, it's definitely worth going. It has a really good feel of dingy London from the 19th Century as well as a few rides - high drop - to keep us even more entertained.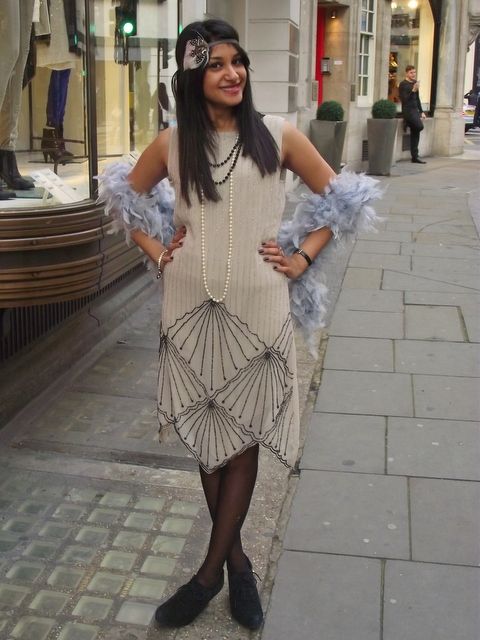 It was nice to see that so many other blogger had put efforts into their costumes - there was fake blood everywhere - and everyone also looked far scarier than I did - which isn't hard.
I quite like how my costume came out. I was inspired by Boardwalk Empire (in love with that show) so I settled on a flapper-esque dress which I got a while ago, and then focused more effort on the accessories to give it a more authentic feel. And of course, a lot of heavy and dark make up - well heavier than usual.
There was also a mind reader on hand to entertain up and we had so much fun with him. I'm such a sceptic about these types of things and he had a right old time trying to convince me otherwise.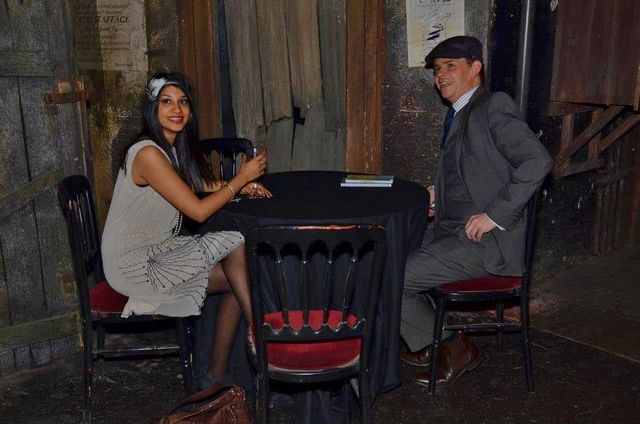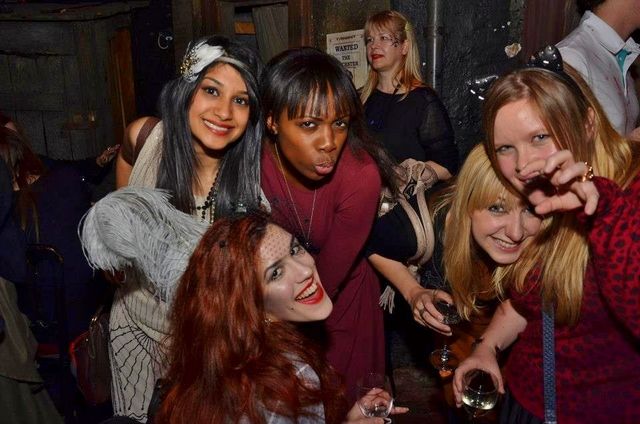 All this was in honour of the new Blackberry Curve, exclusively available at o2. To coincide with this, there are a few videos online to help you get the perfect scary Halloween look. Check them out
here
. There are some great tips, so I recommend watching a few of them if you haven't got your Halloween look sorted yet.
Are you prepared for Halloween yet?
Sherin xx
A massive thanks to
Danielle
for taking the outfit shots in a very crowded Knightsbridge.