I've teamed up with
Adidas NEO
once again to take part in earning some stripes this week. We were asked to put together as many outfits as possible, based around a graphic tee, featuring other Adidas Neo pieces and our own. Here's the first of my posts, featuring the first two outfits in this challenge.
Look 1: Working Out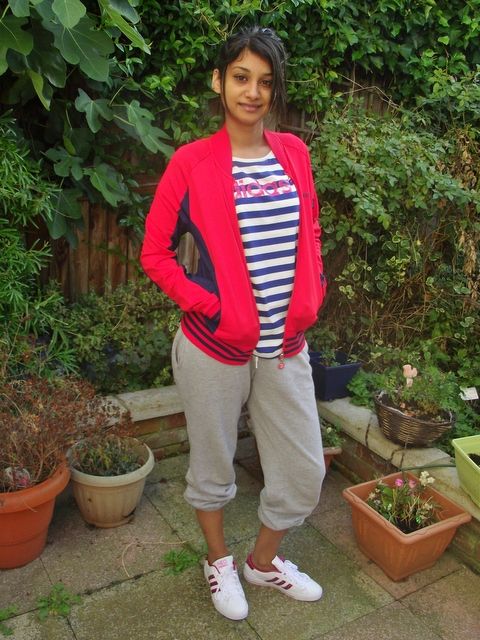 Wearing:
T-shirt - Adidas NEO
Jacket - Adidas NEO
Sweats - Republic
Trainers - Adidas NEO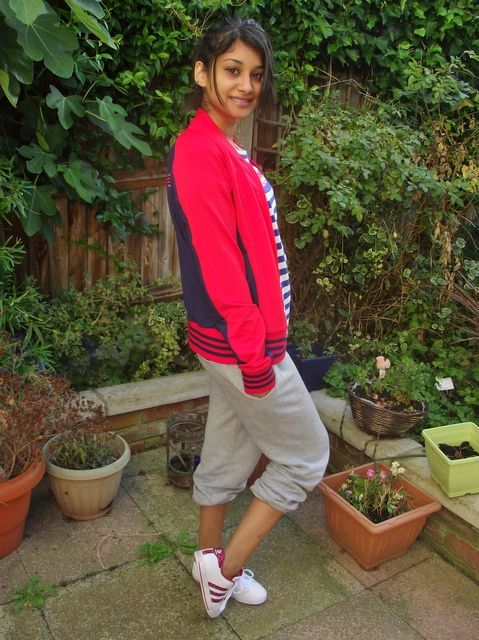 The t-shirt is so versatile that not only is it nice enough to wear it out and about, it's also great to work out in. It's such a comfortable t-shirt and as you know, I'm a massive fan of stripes! I paired it with a pair of sweats, that are also super comfortable. And some rare pictures of me with my hair tied up/
The shoes and jackets were definitely my favourite aspects of this look. The trainers have all the comfort of an other Adidas pair of trainers, while the colour of the jacket is perfect. Again, the jackets is a really comfortable piece and I can see myself wearing it a lot: it's perfect for all seasons.
Look 2: Hanging out
Wearing:
T-shirt - Adidas NEO
Jacket - Adidas NEO
Jeans - H&M
Boots - Matalan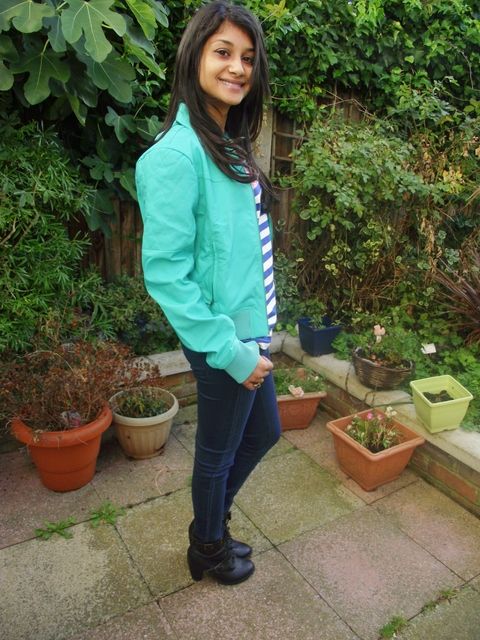 This was a perfect Saturday hang out look. These boots are one of my favourites and I felt the t-shirt fit into this look perfectly. The green jacket is PU Leather, and is so different from anything else in my closet. Again, the colour of this jacket is perfect. I don't own a lot of green so it's nice to have a statement jacket in my closet.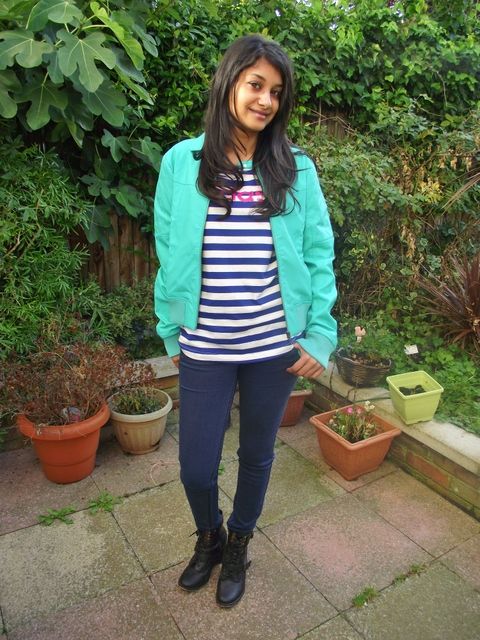 These pieces have made me fall absolutely in love with the Adidas NEO. They've taken the classic Adidas brand and given it a much more 'street' vibe that's a lot more to wear out and about. The collection is full of some amazing trainers as well as some really cool looks, that I can really see myself wearing.
Sherin xx
P.S. This is a post in collaboration with Adidas NEO. Stay tuned for the rest of the week, where I'll be posting some more looks based around the t-shirt. Any recommendations on how else to wear it?