Alongside the above quote, I learnt a lot more about diamonds while on a Diamond Masterclass from
Diamond Manufacturers
.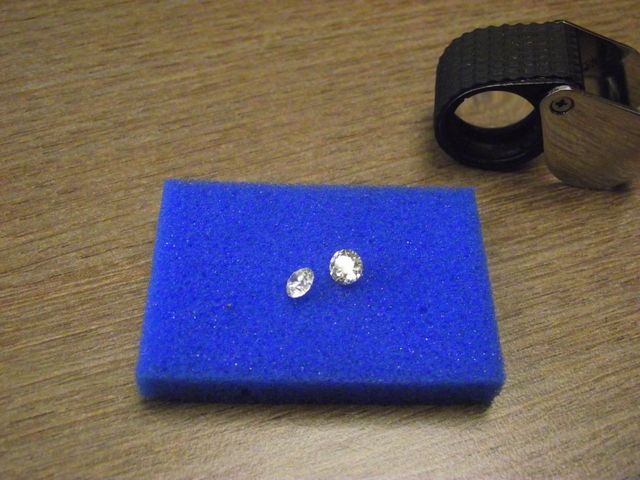 Myself and a small group of bloggers were invited down to talk to Vashi Dominguez - the founder of Diamond Manufacturers - and we all had a great time talking and learning about Diamonds. A lot of people buy diamonds, for various occasions, but only during the masterclass did I realise that most of us don't know much about diamonds, making it harder to buy them properly.
I learnt so much useful information about diamonds and I think it'll make diamond buying much easier in the future. I mean, you wouldn't buy a house without researching and learning about the market, so why buy diamonds from the first place that sells them?
We learnt about the Four C's - Carat; Colour; Clarity and Cut, alongside Brilliance of a diamond,
Carat
is the weight of a diamond. 1 Carat equals 0.2 grams. We had the chance to look at diamonds of different carats so we could see the difference in size. It was nice being up close with such stunning diamonds. I have a diamond ring, bought for me from my dad, and I enjoyed being able to analyse diamonds that weren't set in jewellery.
Colour, or absence thereof in the case of 'white' diamonds, is another really important thing to look at. Diamonds go from white to yellow, with the letters going up as it gets more yellow, so a 'H' would be more yellow than a 'D'.
Clarity
refers to whether or not there are imperfections in the diamond. We learnt that only about 1% of diamonds are completely flawless with the majority containing blemishes and we saw a chart classifying diamonds according to flaws. F-IF is Flawless; VVS1-VVS2 are Very Very Slightly flawed; VS1-VS2 are Very Slightly; SI1-SI2 are Slightly; and I1-I3 are flaws you can see with the naked eye. While checking this out, we were given a small magnifying glass to have a proper look at the diamonds. I was surprised to see some blemishes, that can not be seen with the naked eye, on diamonds that looked flawless. I recommend you doing this when buying diamonds so that you don't get ripped off into paying more for something with a lot of flaws.
Comparing Diamond sparkle while wearing my own Diamond ring.
We also discussed Cut - which is really important when buying diamonds too. An ideal cut is Diamond Shaped, but more importantly we learnt about cuts with brands and how by making slight changes to shapes, a brand is able to trademark a specific shape, which may not be noticeable to the naked eye.
This naturally lead into an informal discussion about the diamond industry, those unethical diamond brands and rules about grading diamonds.
Diamond Manufacturers
pride themselves from only getting their diamonds from ethical sources, which I loved and thought was really important. We've all seen 'Blood Diamond', but I found out that the reality of what really goes on is much worse than what the film showed. Diamond Manufacturers have a guarantee on their website stating their ethical diamond policy and make sure the diamonds they get are free from conflict. They make sure that the miners work under the best conditions and make sure that every step of the diamond making process is done in a socially responsible way.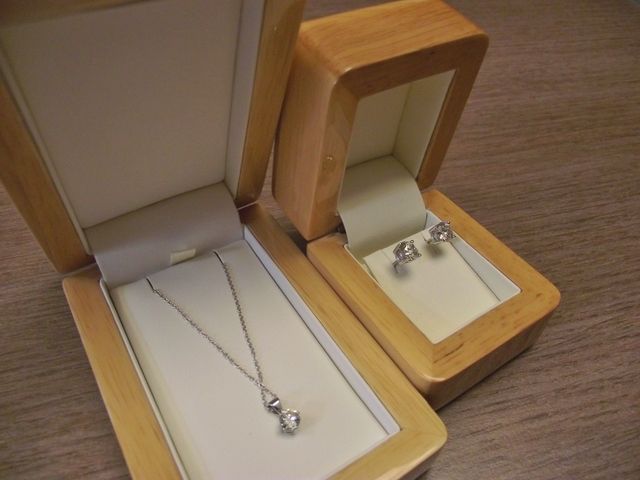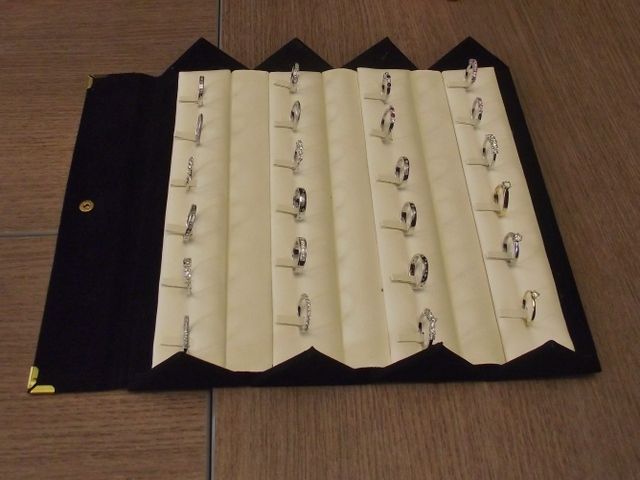 A diamond is an investment and something that can last generations as you're able to re size and re-set the jewellery it's in. I think it's something every girl should have (I have my own diamond ring, not to mention a few pieces passed on from my mum) and when making such an investment, it's important to go somewhere you can trust. With Diamond Manufacturers, you're able to design you're own piece of jewellery, and it's something that can have you occupied for hours on the site. You're also able to come down into their private viewing room to have a one on one with an expert to talk things through, or even resize, as most of time resizing will only take a few hours.
http://www.diamondmanufacturers.co.uk/
I hope I managed to share my newly learnt knowledge of diamonds, but feel free to leave any questions in the comments and I'll see if I can find answers!
Do you have diamonds? What are your thoughts?
Sherin xx