Happy Sunday! I'm up very early this Sunday morning, just so that I can watch the Formula 1 on TV. Hope the rest of you are enjoying a lie in.
As most of you will already know, September is
Breast Cancer Awareness Month
. Each year, I'm more and more impressed with all the brands and companies getting involved with special 'pink' products. I met up with the lovely Sarah from Breakthrough Breast Cancer to learn a bit more about the Campaign and also to see some of the 'Pink' products for myself.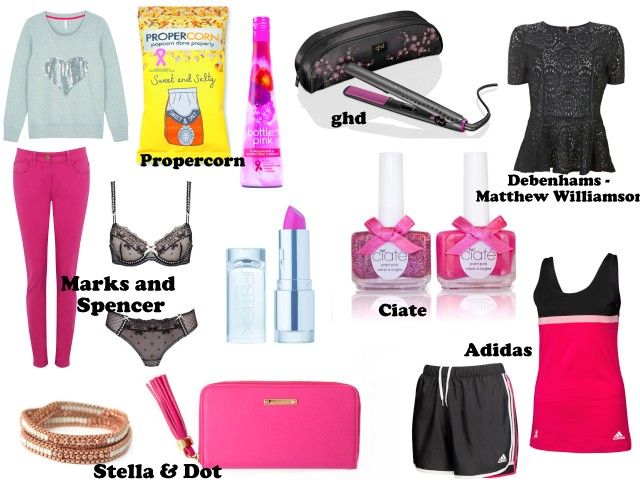 As you can see, there are a whole host of really great products, from a lot of different brands, and these are just a dent in all the brands involved.
M&S:
M&S have a huge selection of products. These pink skinny jeans, the heart jumper, the lingerie and pink lipstick were definitely my favourites though. I have the lipstick and it's such a gorgeous colour. 10% of each sale from each of these products is donated to Breakthrough Breast Cancer.
Stella & Dot
: Stella & Dot have some stunning products online and I've been craving some of their jewellery in particular. The net profits all go to Breakthrough Breast Cancer - definite guilt free shopping.
Propercorn
: I'm kind of obsessed with popcorn, and Propercorn in particular is a favourite food of mine (very low calorie popcorn). I'm so glad to see them involved and 10% from each sale goes to the charity.
ghd:
Who doesn't love ghd straighteners? They're the best and are absolute lifesavers for any girl (I may or may not have three of them). The Pink Cherry Limited Edition retail at £129.00, with £10 going to charity.
Ciate
: Ciate have released these really lovely pink nail colours. I've tried them out for myself so can honestly tell you they are lovely, long lasting, colours. A 20% donation from each pink set goes to Breakthrough. Check out how nice the colours look on my
Instagram
.
Debenhams:
Again, Debenhams have a lot of products, specially in aid of BCAM. I loved this peplum top from Matthew Williamson in particular, with 25% donation being split between Breakthrough Breast Cancer, Breast Cancer Campaign and Pink Ribbon Foundation.
Adidas:
I think these might be the looks that finally get me to work out.The shorts and tank are so cute that I may have to start working out so I can just wear them! 10% from both goes to the charity.
---
QVC
have also released a few products, with all net profits going to Breast Cancer Care.
My favourites were definitely these bracelets from Butler & Wilson, and this Bow Pin, which can easily be worn throughout the month. There are other pieces of jewellery and clothes from QVC made especially for this October, so be sure to check them out!
Also, in response to the fact that a lot of women couldn't recognise the symptoms of Breast Cancer, Breakthrough have released a handy guide to help. This is something very important and is information that women need to know. Just text 'TLC' to 84424, or register for a free guide
online
.
---
I'm also VERY due a bit of a holiday, and I've been crazing a little European getaway. Sadly though, air travel is slightly out of my budget, and that's where
iDBUS
comes in. They're a high quality coach travel service from SNCF. The iDBUS coaches have free Wifi, plug points, tables, air conditioning and other luxuries, so it'll be a relaxing journey. Coaches run to and from London, Paris, Lille, Amsterdam and, unlike with air travel, you'll be on the ground, so will be able to admire all the gorgeous sights during the route.I was once on the road from Paris to Geneva, and it was an incredible experience, whizzing through the gorgeous European countryside. You just don't get that when you're 30,000 feet in the air.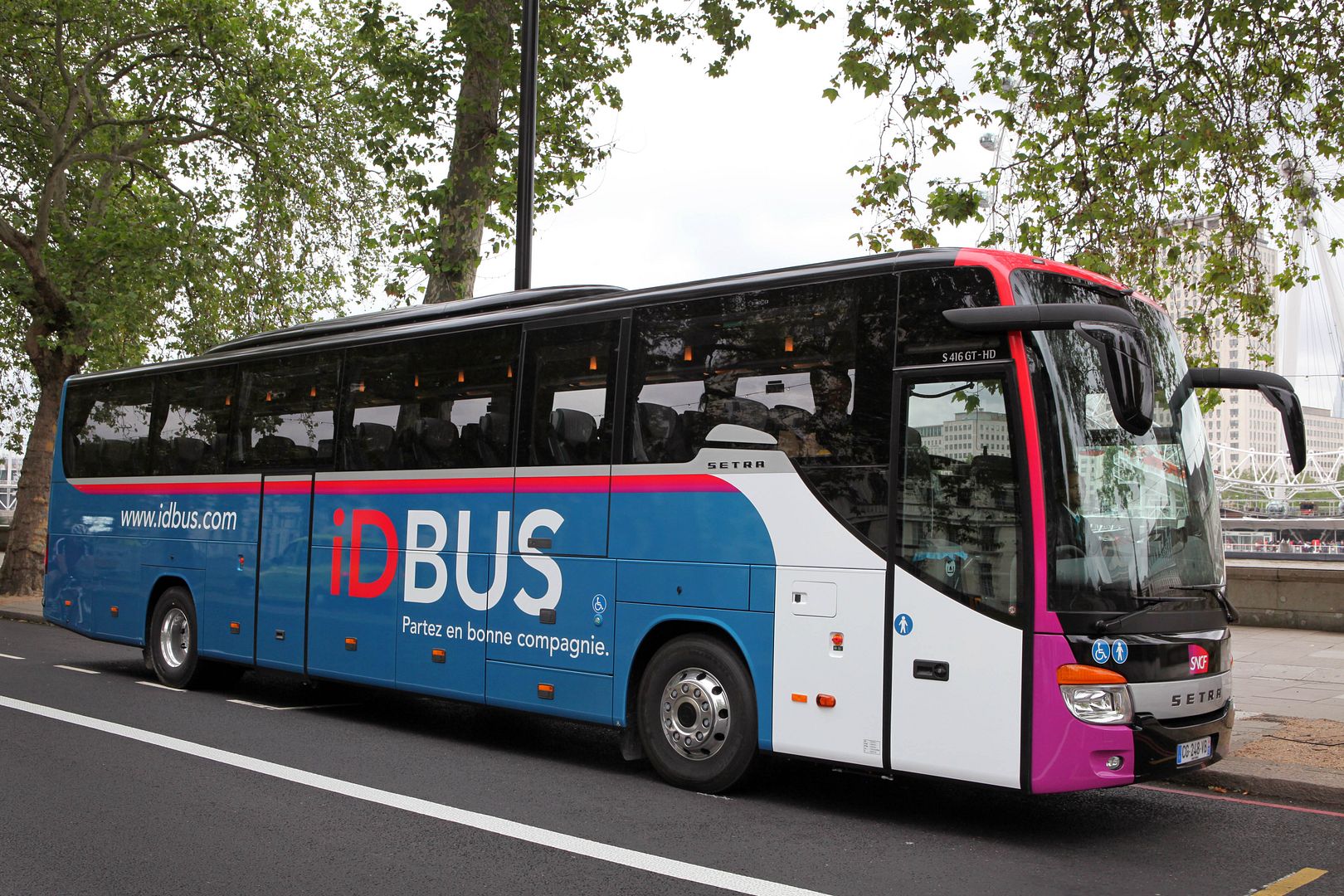 They're running a new campaign at the moment that will let people win coach tickets to Paris. There are 100 pairs of tickets in total to be won, so there's every chance you could win a pair too!
The aim is for Brits to film themselves performing a selection of French tongue twisters, which are then uploaded to Facebook, where people can vote on the best. The interactive campaign, entitled Pardon My French, looks like a lot of fun to take part in, with the added bonus of being in the chance to win tickets to visit the French capital as well.
The competition ends later this month, so head over to
iDBUS's Facebook Page
to get more information and to enter.
Sherin xx