So, that's summer over then. It's clear that autumn/winter is officially here and it's time to bundle up in scarves, jeans and boots. This wasn't before I got one last hurrah in a gorgeous and bright skirt.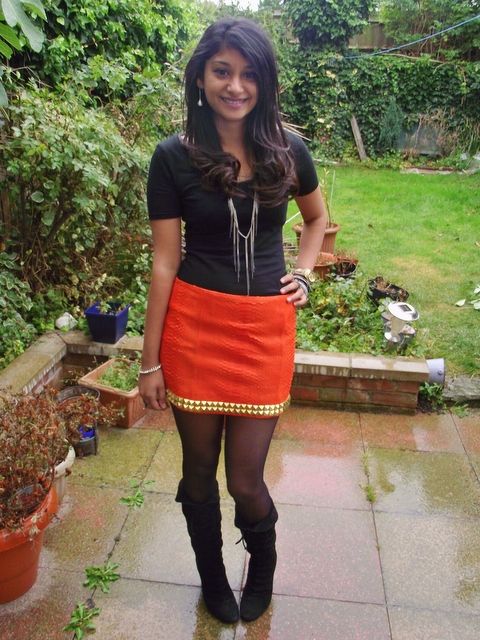 Wearing:
T-shirt - H&M
Boots - Eden
Necklace - Kew 159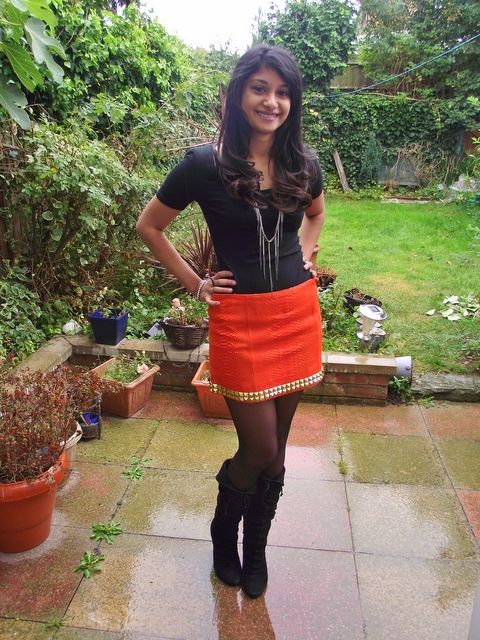 After the popularity of the
last Qulit piece
I wore, I was really excited to share this skirt. I originally borrowed it for Fashion Week, but didn't get to wear it, and I really regret that now. This is another gorgeous piece from Qulit and I love it. Everything from the colour and texture to the style and fit is perfect. It's so well made and is such a fun statement piece for any occasion. I thought it went really well with the wedge boots too. This is definitely going to be an outfit I'm going to have to repeat before it gets too cold for tights.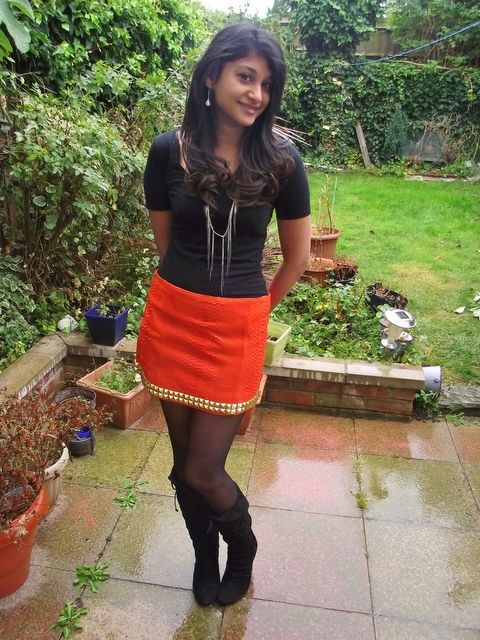 I took these pictures in the 5 minute window where it didn't rain. After I went back inside, it started pouring down for the next 20 hours!! That's the British weather for you, especially since a few days ago, I was feeling hot being bare legged.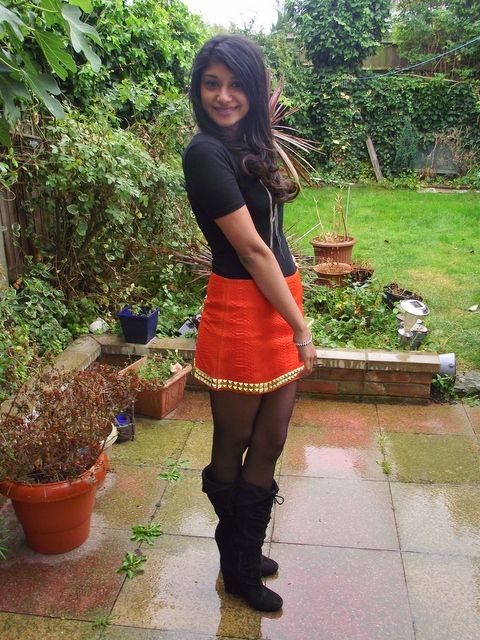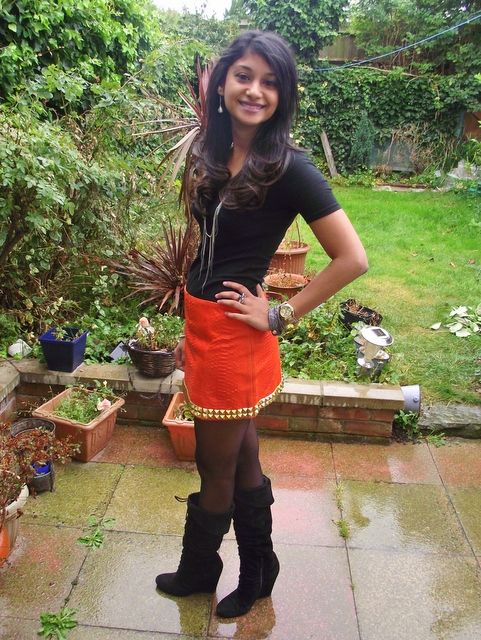 And let me officially introduce you to my new watch from Guess, which I picked up at the launch of their new app last week. As a watch lover, this is a perfect addition to my collection and I particularly LOVE that it has a dial telling me the days of the week. I am loving my current watch collection right now!
Hope you all had great weekends, and wish you a fabulous week ahead!
Sherin xx