I think these are my first and only pair of shorts. I've been more than a bit obsessed with Hart of Dixie, and Rachel Bilson's character wears a lot of shorts and she looks amazing in them, so I was inspired to buy a pair and try them out for myself (they were on sale for like £5 so why not, right!) I settled on these really cool and casual culottes from Zara.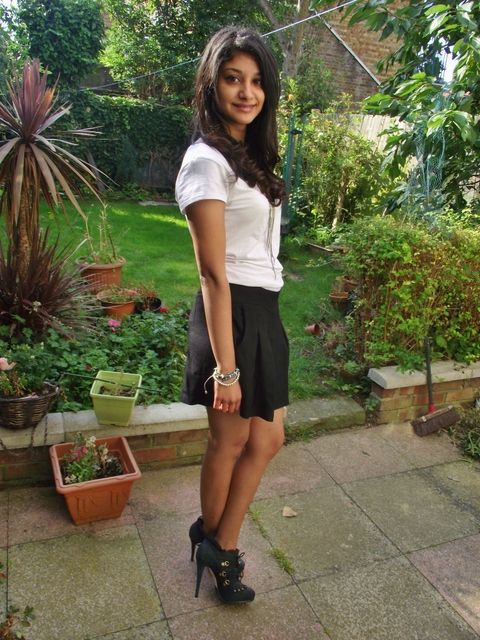 Wearing:
Top - H&M
Culottes - Zara
Shoes - Buffalo via Sarenza
Necklace - Kew 159
I really enjoyed my first experience of wearing shorts and naturally had to pair them with a signature Sherin monochrome look: my favourite! I added a cute pair of heels, some fun accessories and was good to go! I definitely prefer the look of loose culottes as opposed to figure hugging shorts: the ones that are so tight and short that they leave very little to the imagination: no one looks good in those (sadly, this doesn't stop girls from wearing them a lot, especially during festival season - I saw a lot of 'butt' when I went to Reading Festival last year).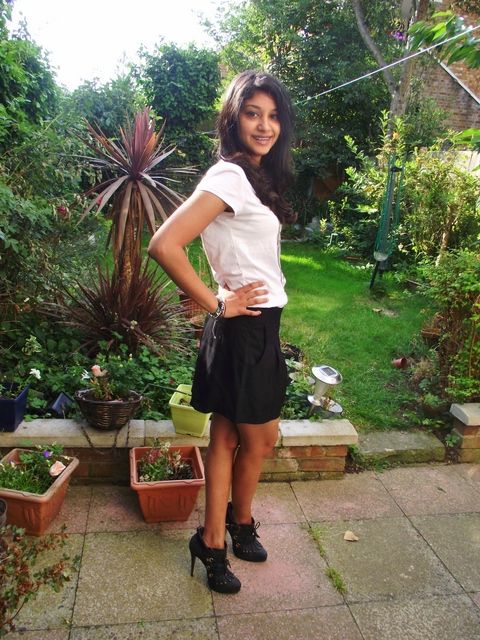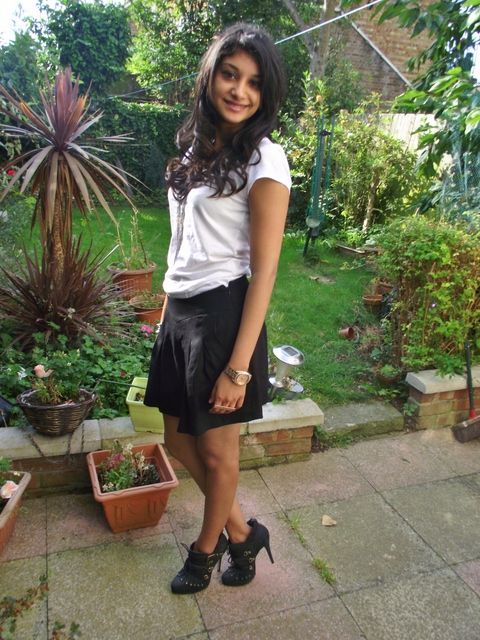 And a nice 'romantic' shot of the sun in my face...with a big cheesy grin. Naturally, this picture HAD to be shared.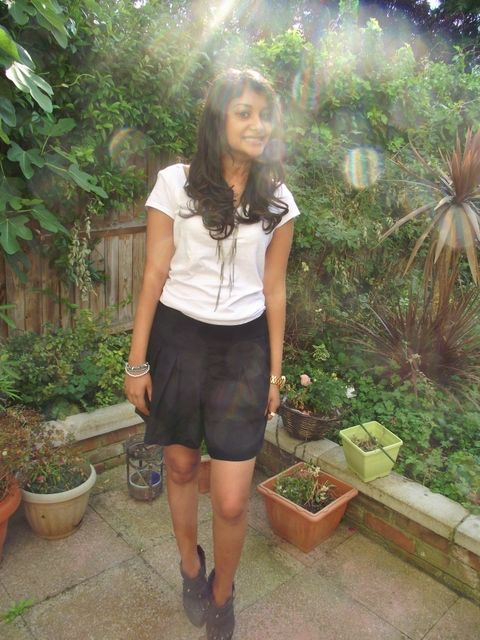 What are your thoughts on culottes?
Sherin xx