You've already seen my wedding outfits for
day one
and
day two
of my friends wedding, and here's the final outfit I wore.
The last day of a Pakistani wedding is usually my favourite, and not just because by this time I'm tired and need sleep, but mainly because it's the only time you get everyone together - family from both sides, friends and at this wedding, it was also the first time we got to see the bride & groom together. I think at this particular wedding, there were close to 500 people! But it was all in good fun!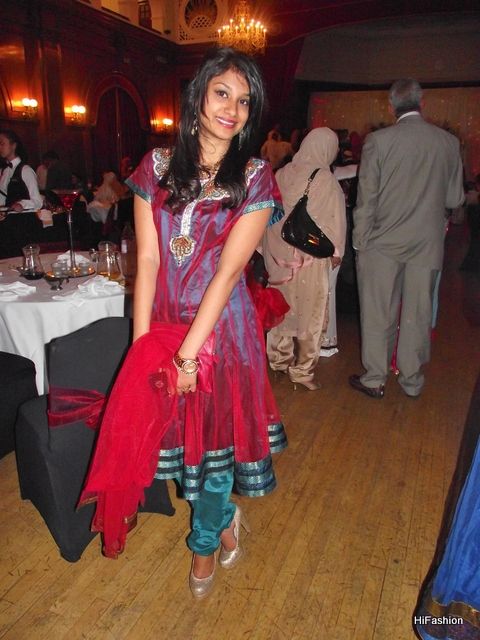 Wearing:
Outfit - Damini's (the place to go if you're in London and need some traditional clothes)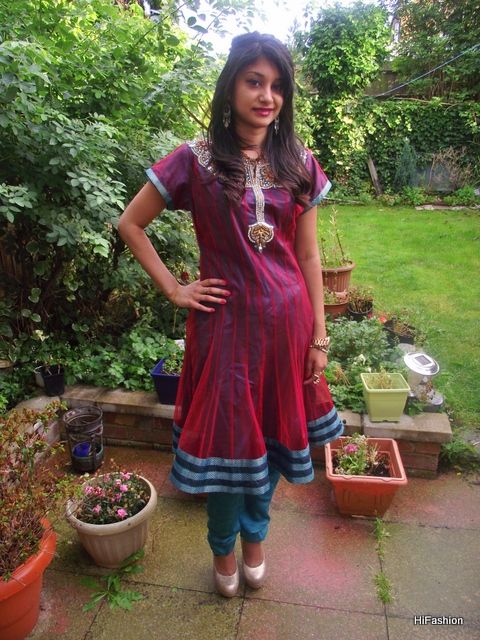 I'm not a massive fan of how these pictures came out, so I might need an excuse to wear them again, just so I can photograph them. This is the height of South Asian fashion from what I could tell at the wedding: A longish, flared dress, with matching skinny trousers. I quite liked the colour scheme though.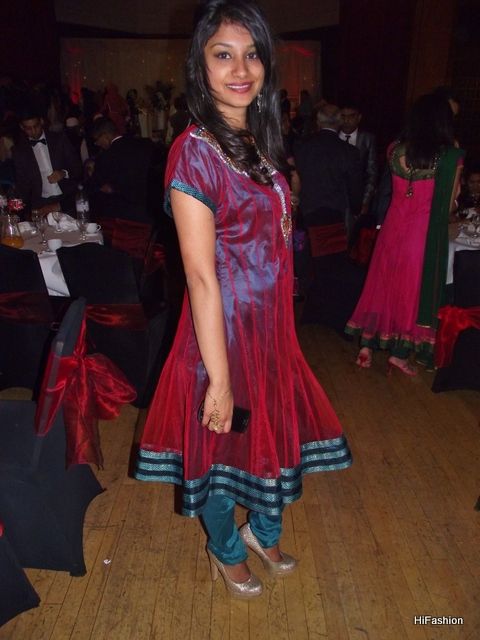 These incredible babies were my shoes for the evening. I think the heel was close to 6 inches - so my highest pair to date but, surprisingly enough, I sustained no injuries by wearing them all evening. I very nearly tripped once or twice, but regained poise quickly. There were also zero blisters: I'm not sure if this was because of the magic anti-blister cream I used before (more on that later) or because of how amazing the shoes were, but that's got to be some kind of record.
How stunning does my friend look as a bride I still can't believe I was at her wedding. It's still a strange feeling knowing that all my friends are getting engaged and married. I wonder who'll be next...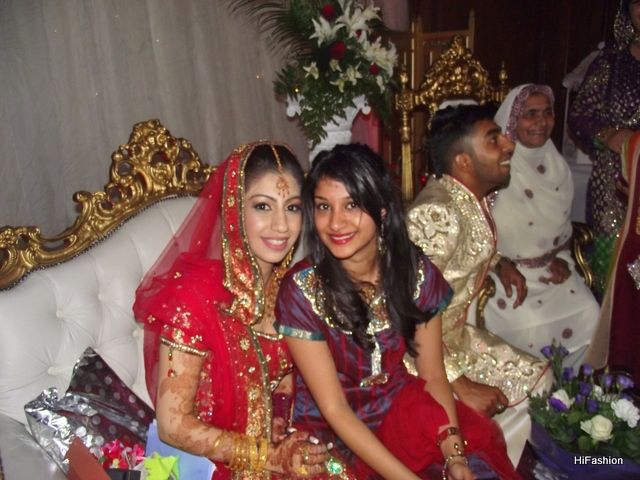 Sherin xx