Last week, I showed you what I wore to the
first day
of my friends wedding. I thought I'd give it a few days before sharing my outfit for day two: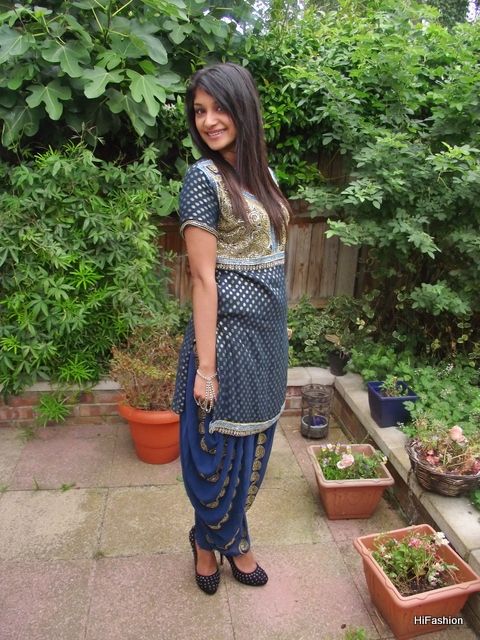 These are my parachute trousers. I'm convinced if you pushed me out of a plane wearing this, I'll land perfectly. They're huge, and it does take getting used to. They're also really heavy as the pattern is all beading. The handpiece was probably one of my favourite things about the look though. I love how unique it is.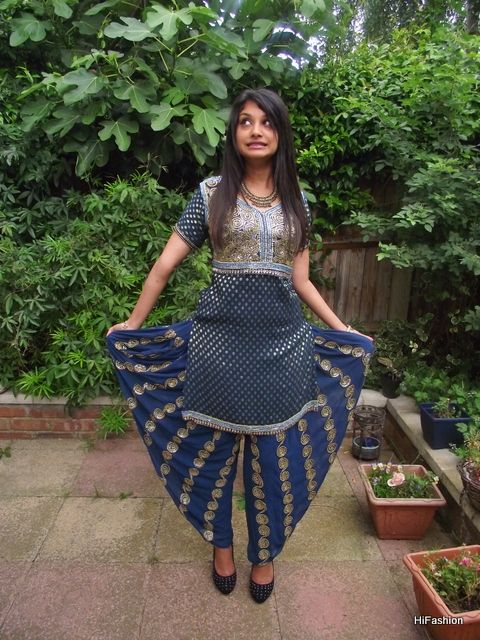 I managed to wear my Luxury Rebel heels again - the last time I wore them was Fashion Week. I can't believe how comfortable they were! I was on my feet for about 5-6 hours, and they were absolutely fine throughout. I also love all the studs on them: it really makes them stand out.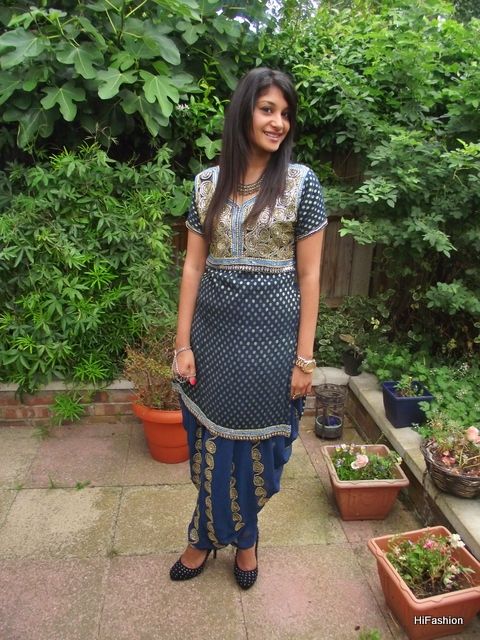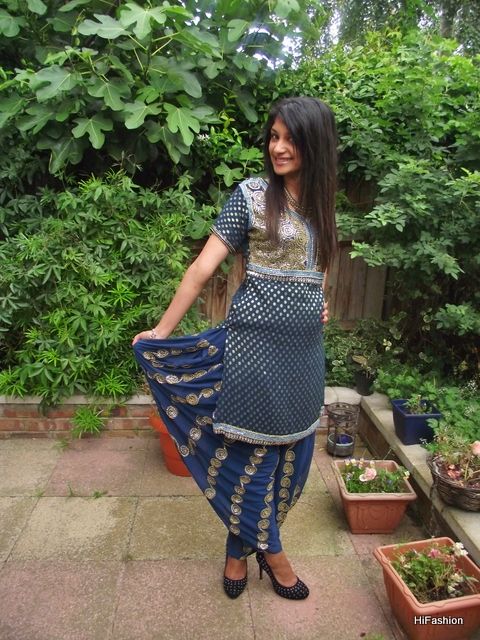 Rules for Day Two are similar to Day One, but the opposite. So instead of the brides side hosting, it's the grooms side that throws the party. The brides side all has to come together holding trays of flowers, sweets, candles and henna (like the one I was holding below) and offer it up. Unlike the day before, men were allowed, but the bride gets a day off and stays home (but we were constantly texting her updates of what what going on). It's also a day full of tradition: so guests apply oil to the hair of the groom, put henna on his hand, then feed him sweets and give him money.
Are there any particular traditions you have at your weddings?
Sherin xx