In case you haven't figured it out, I've done London Fashion Week intensely this season. I can't even count how many shows I've done and I'm at the point where so many have blurred into one.
There have been, however, a few shows that have stood out above the others and have been completely spectacular. One such show was Tahir Sultan. It was beautiful from start to finish and every look was just exquisite. I got a front row seat to this one and I enjoyed every moment of it.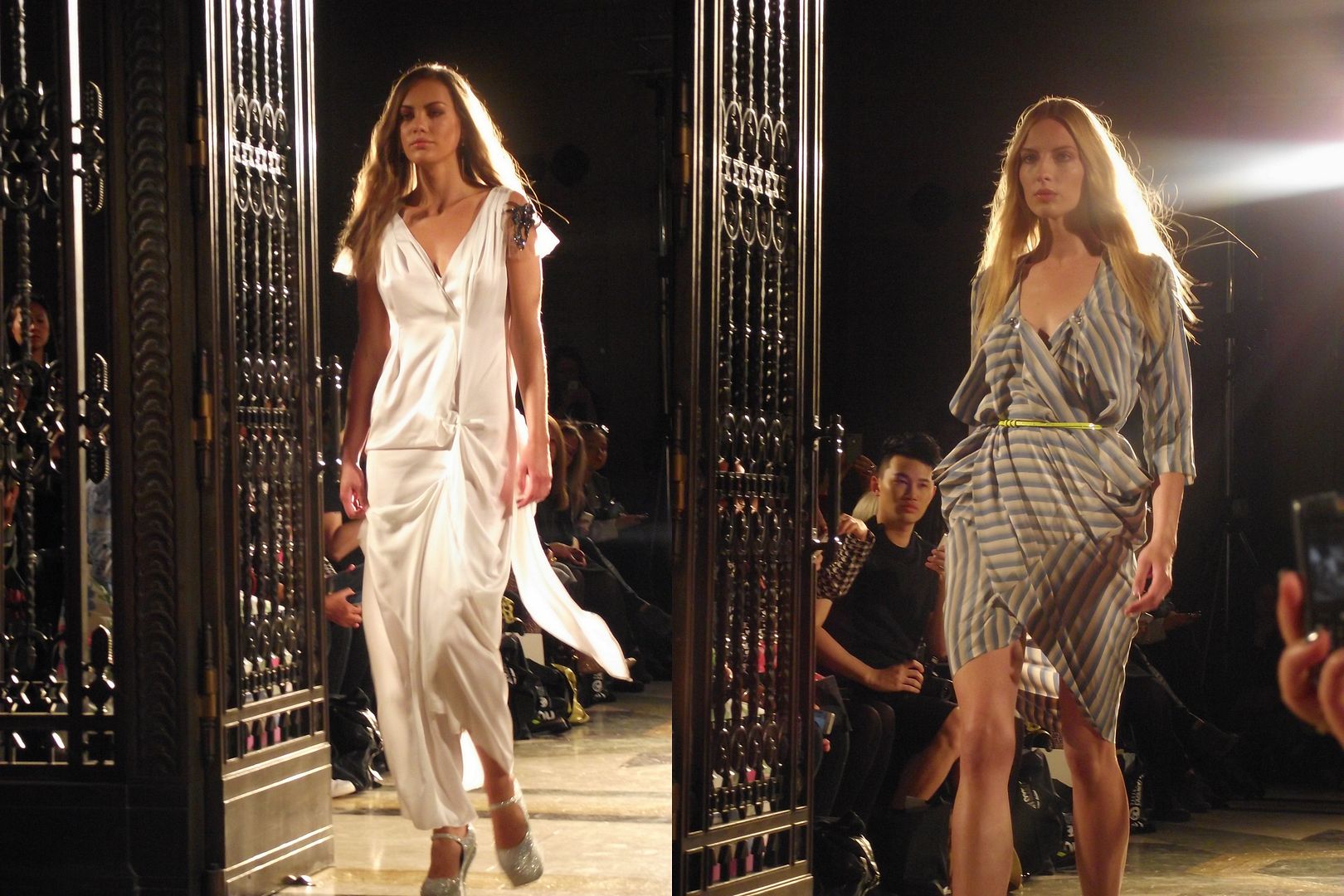 Everyone I spoke to at the show agreed that it was one of the best. It was filled with stunning models, with gorgeous hair, beautiful clothes that just flowed and incredible shoes (I found out that they are from Tribeca).
I fell in love with so many of the looks there and this white dress was stunning. I loved how everything from the clothes, to the hair and make up was so elegant and well put together: Exactly what a woman should be!