Here's a round up of the rest of the shows I saw on Day 1 of Fashion Week - yes. It was a very busy day for me. With my first show starting at 9am and my last show finishing at 9pm! But it's all in good fun.
Corrie Nielsen:
Corrie Nielsen is a favourite for most and is one that most people look forward to. I loved some of the really well put together designs and the lighter colour scheme. There were some extremely large and unique dresses, and some of them definitely had a 'wow' factor.
Bora Aksu:
Bora was definitely all about the exquisite headpieces. Over the last few season's it's become a fashionista's favourite show, with immensely long queues to get in. It's always worth getting in as the clothes themselves are all so beautiful. Again, there were a number of flowy and light coloured dresses (I'm sensing a pattern here).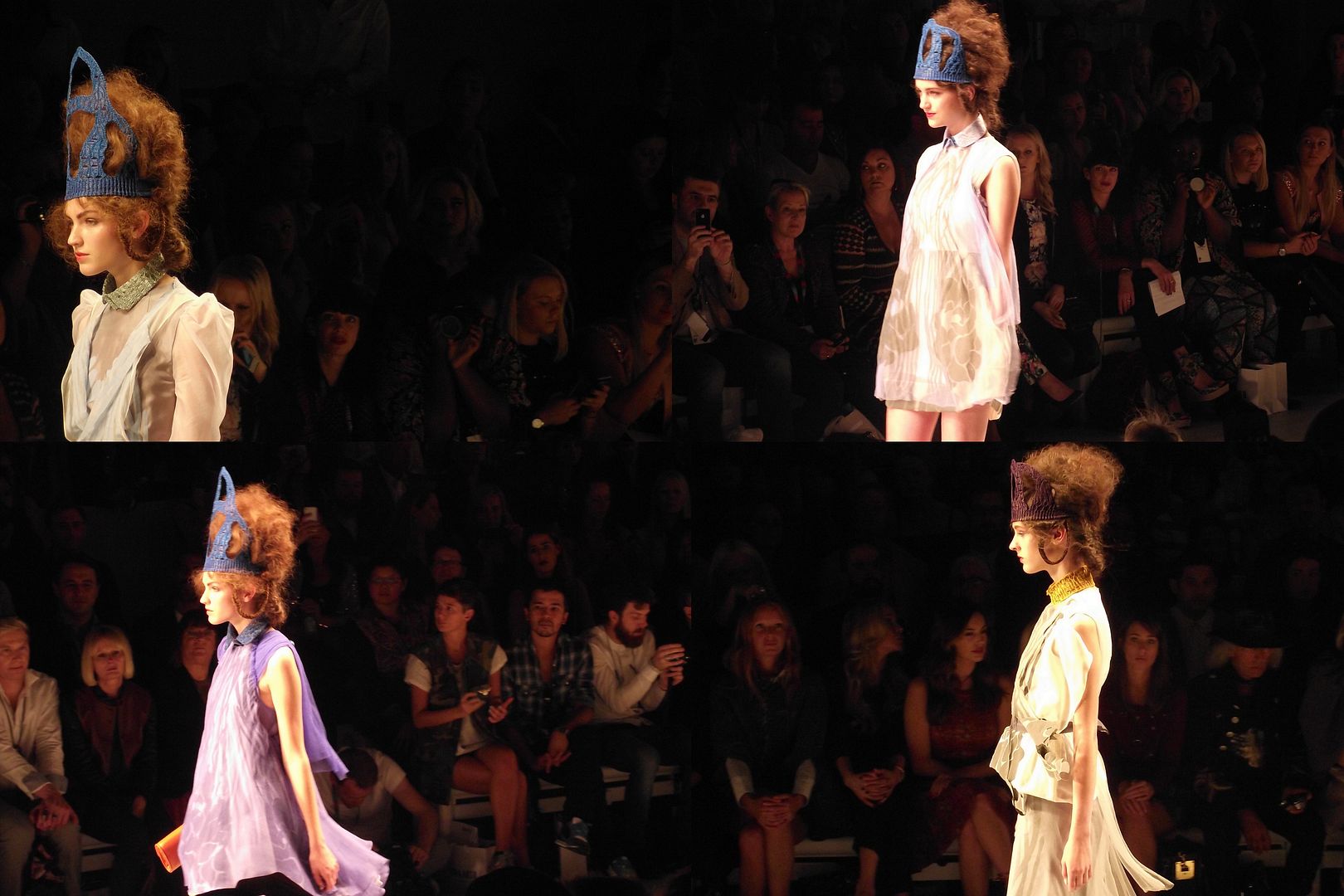 Kelly Brook and Laura Whitmore were Front Row - my most seen Fashion Week celebrities, alongside Kate Nash and Delilah this season. Both looked stunning and owned that FROW.
PPQ:
PPQ is always a big show, and it was incredible to be there. We managed backstage before the show too, with ghd, which was amazing, and it was great to have a quick look at the pieces beforehand as the show was packed! There was a nice mix of fun, patterned looks, alongside more girly and feminine dresses, in gorgeous colours. Both styles complimented each other perfectly.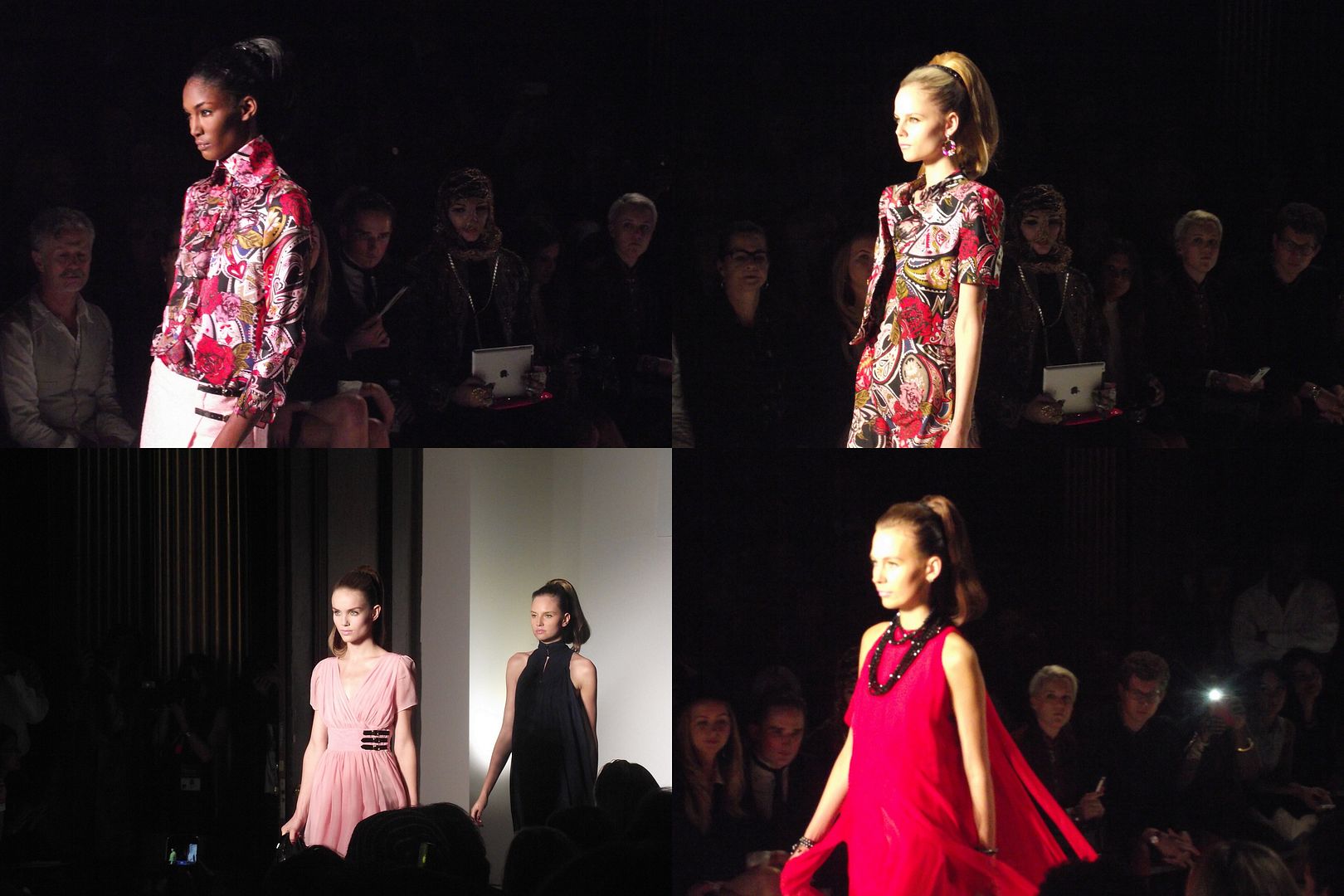 Sherin x