As you know, I have a new phone and with that comes the responsibility of accessorising it to fit my personality.
That's where
Case Mate
comes in. They do incredible cases for all types of phones and I've been looking forward to the day when I had a phone that they cater for. Within three days of getting my new phone I was treated to a bundle of cases from them and I love them all. There was a nice mix of fun and girly (sparkly) cases and some more durable cases - the white one. I love having phone covers that I can now change depending on my mood and outfit!
The gold one was immediately chosen as a cover and I loved how it added sparkle to my look. The cases are really sturdy and I felt safer for having my phone in the cases.They're able to handle a knock (I'm really rough with my phones) and does a great job protecting it.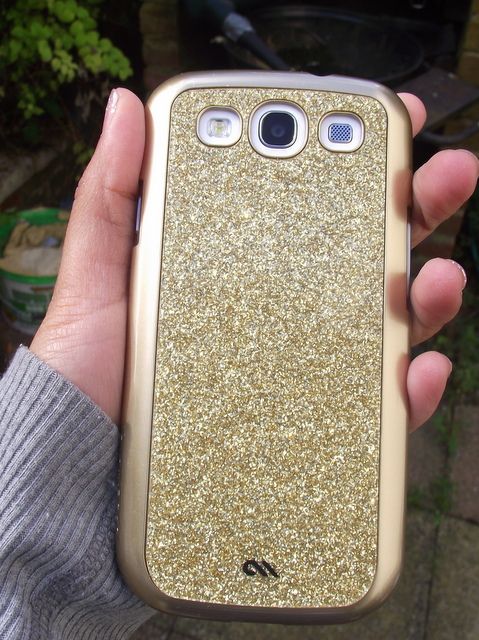 And what kind of person would I be if I didn't match my nails to one of my phone covers:
---
I've also been using some new skincare products from
Pukka Ayurvedic
. These came about a day or so after Fashion Week ended, so my skin was very grateful for them. After 4/5 days of a lot of make up, sleepless nights and just plain tiredness, my skin wasn't looking too great, but these products were perfect, and left my skin looking refreshed and alive again.
The brand are known as herbalists and have recently launched a great skincare collection of 10 products. They are natural products and contain sustainably harvested oils, fruits and herbs, while using a CO2 extraction process that gives richness that reaches deep into your skin and improves your radiance. The Ayurveda part is the ancient Indian philosophy of health and wellbeing. Pukka are also very ethical as they use recycled packaging and pure ingredients.
I got sent the Cleanser, Brightener and Firming eye cream, and all three worked perfectly. The Cleanser and Brightener were perfect to wake up my skin and made it look a lot less tired. The cleanser contains rosewater and green tea, making it perfect for sensitive skin, and left my skin smooth and fresh.
The Skin Brightener is a product I've not used before and I'm officially a convert. It worked like an exfoliator (it's made up of organic ground bilberries and almonds), so you mix it with water and apply to your skin, and this has now become a skincare staple of mine. My mum has been using this too and she has really sensitive skin, so finds it hard to find products that suit her skin. She really loves this and has had no negative reactions to it.
The final product - the eye firmer - is my favourite. I suffer from dark circles (hereditary sadly) and I found this is one of the only products that works to combat that, leaving my under eye refreshed and firmer. This is a product that I will definitely be re-buying once my one is finished.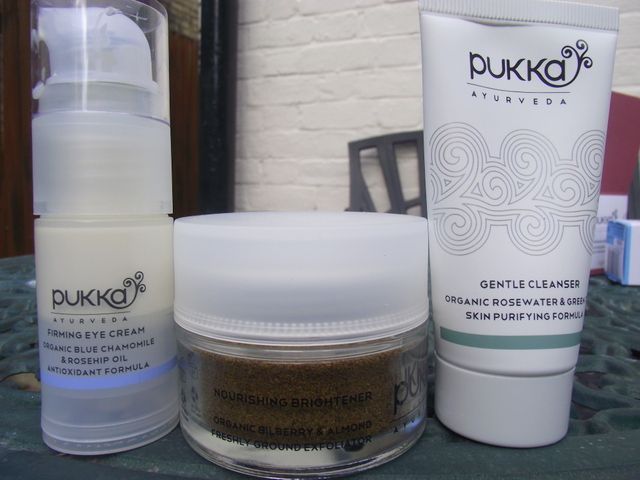 I would recommend this brand. Their products are natural and are great for any skin type. My skin has really improved since switching to Pukka.
Sherin xx