It's that time of the year again where fashionista's all gather together in heels to tackle the cobbled floors of Covent Garden and watch some shows.
Every year I say next season I won't do it as intensely, and every season I do! So I'm due a busy few days ahead of me, and very little sleep I suppose!
Technically, Fashion Week has already started for me as I was at Fearne Cotton's catwalk show yesterday as well as the launch of The Apartment, which is where us blogger's will be hanging throughout Fashion Week. More on those in the upcoming days, but all I can say is that Fearne Cotton looked super stunning (and Professor Green was there too, which made me really starstruck!)
I do have my essentials for the next few days sorted though, so I'll hopefully be super prepared: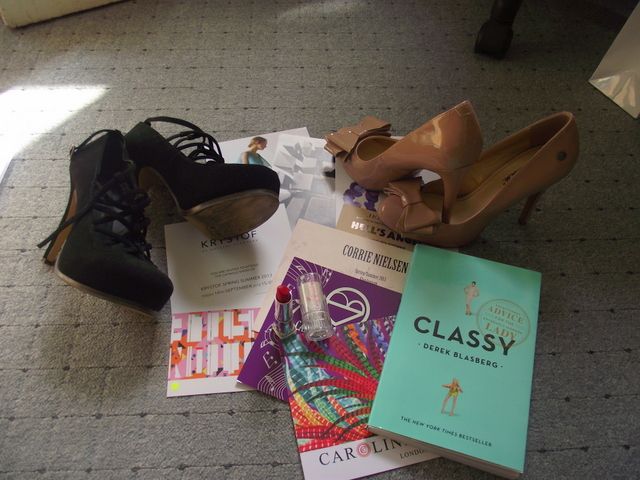 I have all my show invites,
heels
on hand, as well as my red lipstick (this one is Maybelline) and an anti-blister stick (from Carnation Footcare) - which works really well. I love those nude
shoes
: I can't wait to wear them throughout Fashion Week. They're from
Blink
, which I have other pairs from and the brand does some gorgeous and comfortable heels! And every girl needs a pair of nude patent heels anyway: they're such a staple!
And I also have some fashion-focused reading material:
Classy
by Derek Blasberg. I've heard great things about this book so I'm really excited to read it. I'm also looking for recommendations for any other fashion focused books, so leave them in the comments below!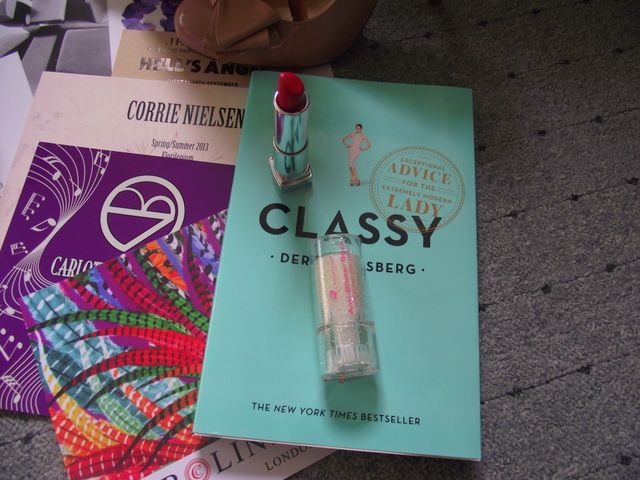 So be prepared for a tons of outfits and show coverage over the next few days!
Are you doing any Fashion Weeks? How will you/did you prepare?
Sherin xx
AND, if you want to join me for London Fashion Weekend next week, you can win tickets
here
!