Day two was a lot more relaxed and laid back. I spent a lot of time in between shows at
The Apartment
, getting pampered by the make up artists and various brands. Can't wait to share!
Ji Cheung:
I really liked this collection. It was nice and simple. I've seen a lot of simple designs on the catwalks this season, so I think that's the first major prediction for SS13. There was a lot of white and structured shapes to go with more feminine designs. The two are a great contrast but somehow fit perfectly together.
Spijkers & Spijkers
:
This was one of my favourite shows from last season and didn't let me down again. I liked the slight 20's feel it had and the hair looked good. There was a nice use of colours and prints as well, which was comparable to Antoni and Alison, which I was at the day before.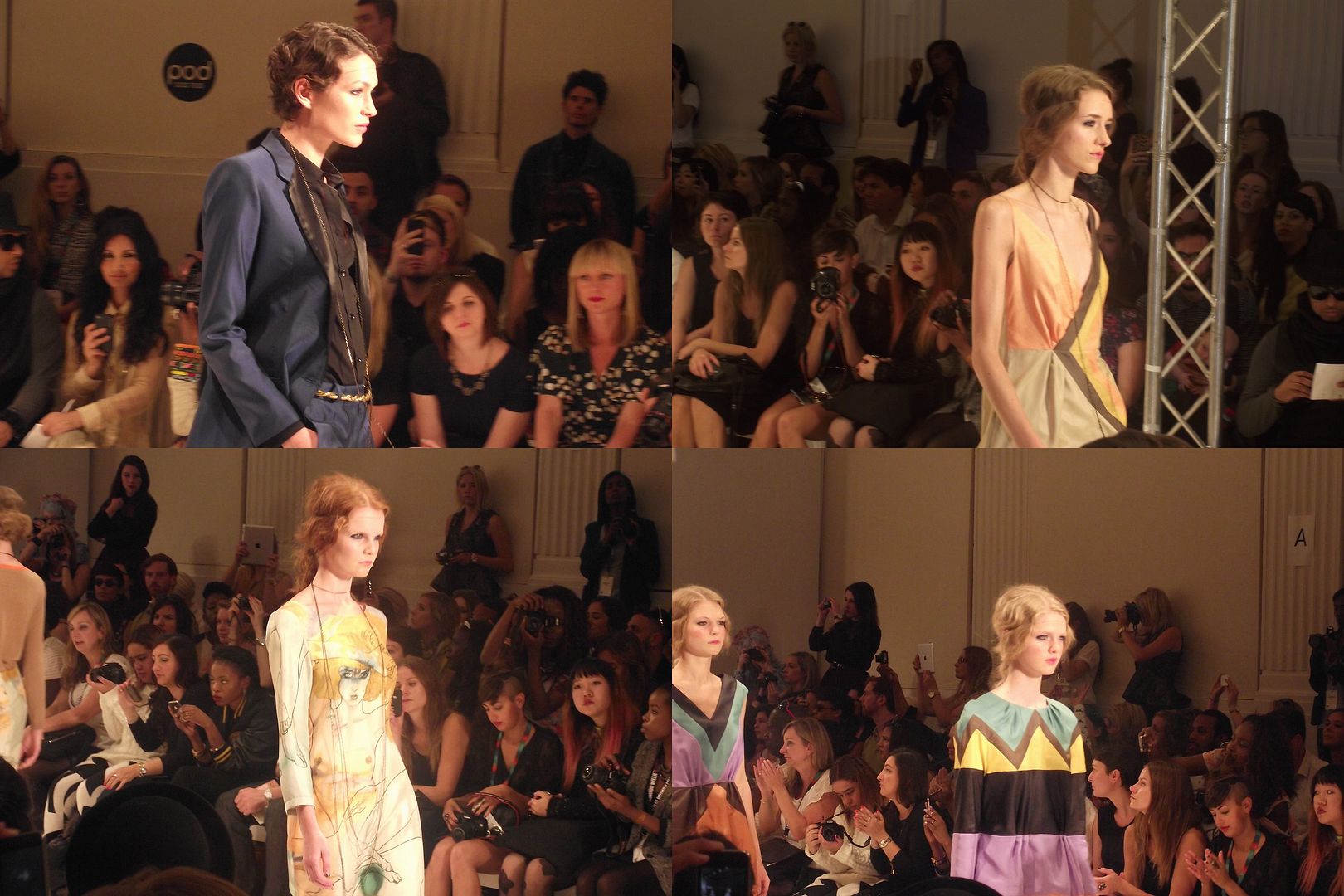 Melissa Diamantidi:
Once again there were simple designs, and structured geometric shapes, mixed with more feminine pieces. This is definitely what we;ll be wearing next season! I loved the hair at this show too. It was simple and so wearable. I was also a major fan of the sensible shoes (this was one of my last shows of the day, and I'd been wearing heels for about 7 hours, so the thought of sensible shoes made me happy!)
Sherin xx