It feels good to be sitting in front of my laptop, in sweats and my hair up, after the last few days of running around in heels and short skirts. Fashion Week has been pretty intense for me, so I've been a little slow in uploading pictures and doing write ups. But here's a round up on the first few shows from day 1.
Fearne Cotton for Very
This show took place the night before Fashion Week officially kicked off, but it was a good one. Fearne Cotton has done several seasons with Very now, and I was excited to be at the catwalk show for the latest collection. She looks absolutely stunning at the moment and the collection was full of some pretty pieces.
Antoni & Alison
I started Fashion Week Day 1 at 9am for the opening show: Antoni & Alison. We were greeted by a brass band and the show included a lot of similar pieces. Most of the collection was shift, silk dresses, and the print on them was all water colour paint. They looked nice and pretty wearable as the material was flowy and sweet: a great SS vibe.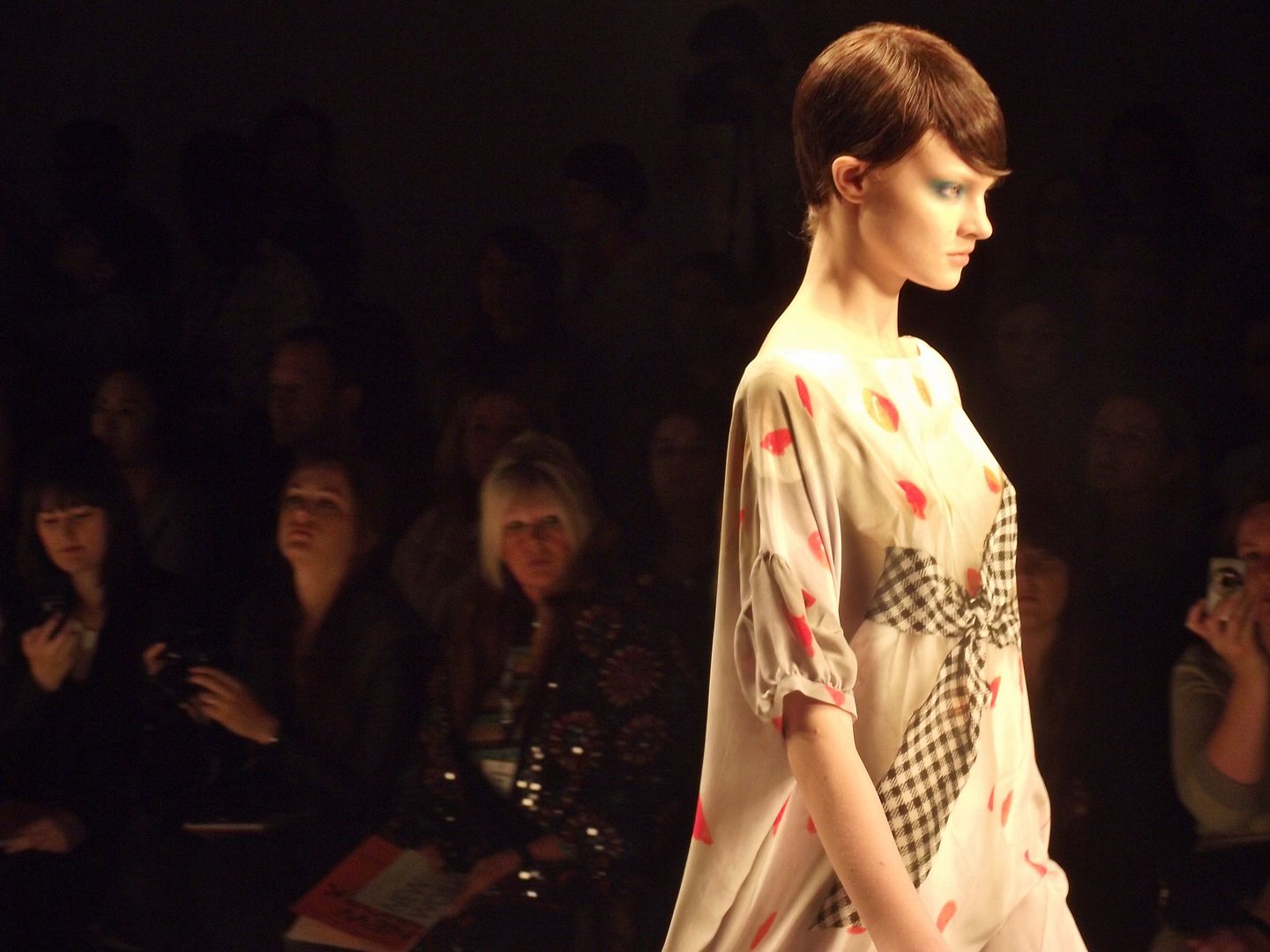 Zoe Jordan
Not going to lie, I may have ignored the catwalk once I realised Jake Humphrey (BBC Sports Presenter) was front row, then focused all my energy in getting a picture of him! But not before snapping up a few catwalk looks. The looks were very laid back, and pieces I would wear casually: so nothing cutting edge or 'out there' really but the looks did look cool.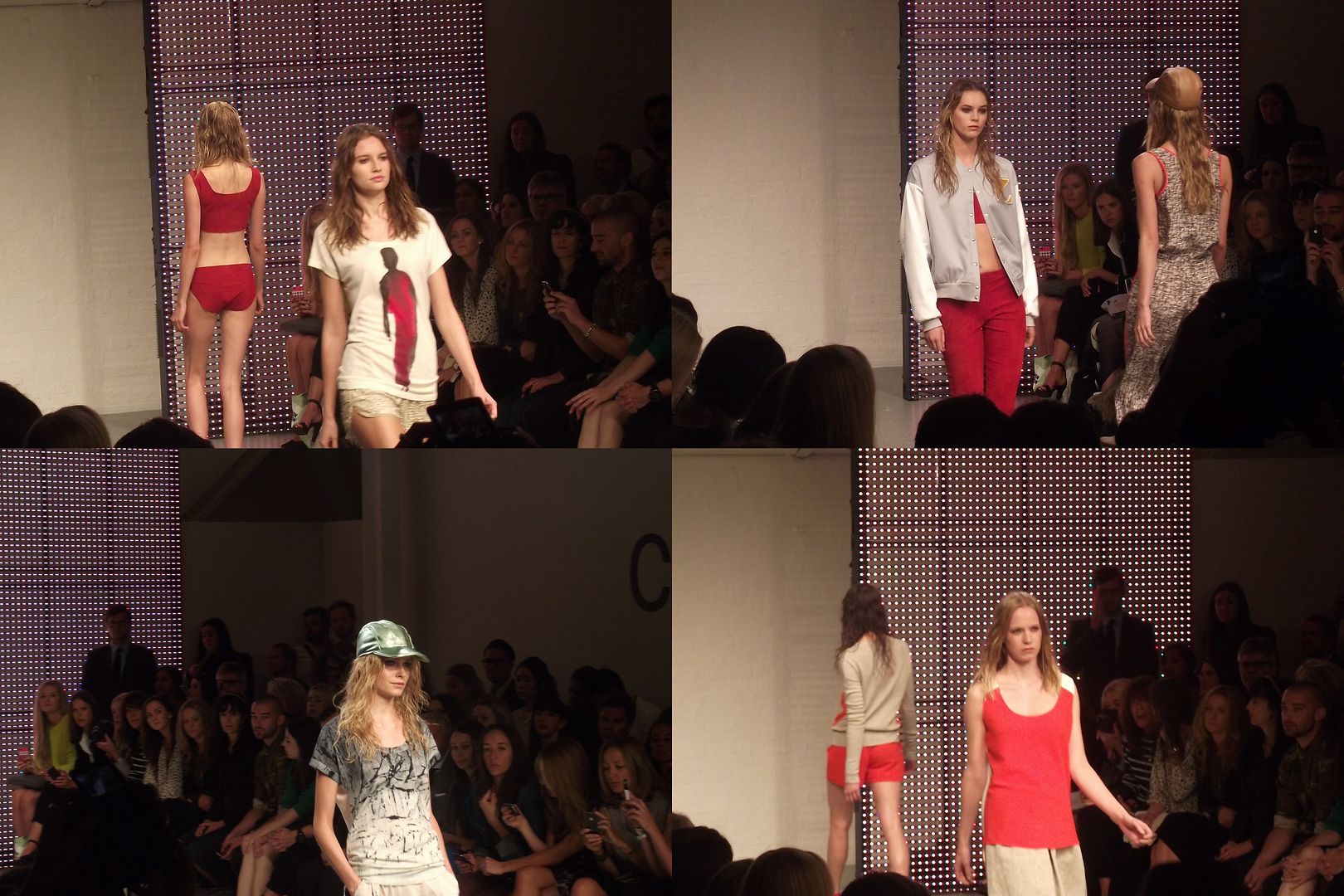 I did love the heavy use of pink, whether colour blocked or used as detailing. I think pink is still a colour most people shy away from, so it was nice to see it so easily styled.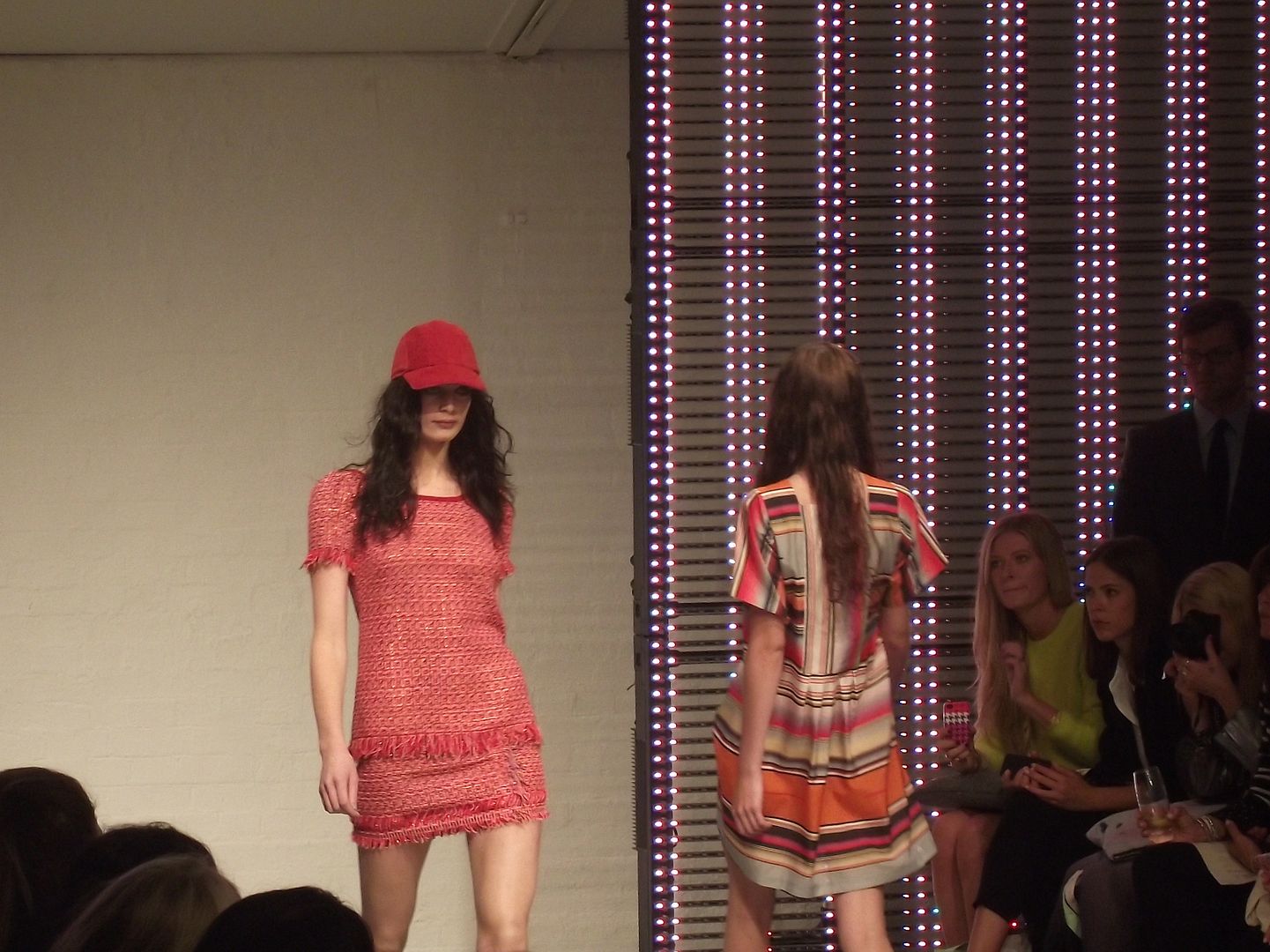 Sherin xx
P.S. More pictures of these and other shows up on
Facebook
and keep an eye on the blog for more updates filtering through over the next few days.