This is officially my last LFW post for the season, so thanks for putting up with them. I was going to give it a few weeks before posting another LFW post, and had a few outfits planned for the weekend, but alas: life got in the way and plans changed, so it was a less fun weekend than originally planned.
Jena Theo was the last show I went to and it definitely ended my season on a high. Each look was perfectly put together, and there was a nice mix of pretty print, feminine/flowy shapes and some lovely colours. It was one of those shows where every piece shown was stunning and I definitely picked this show as a fiim favourite of mine.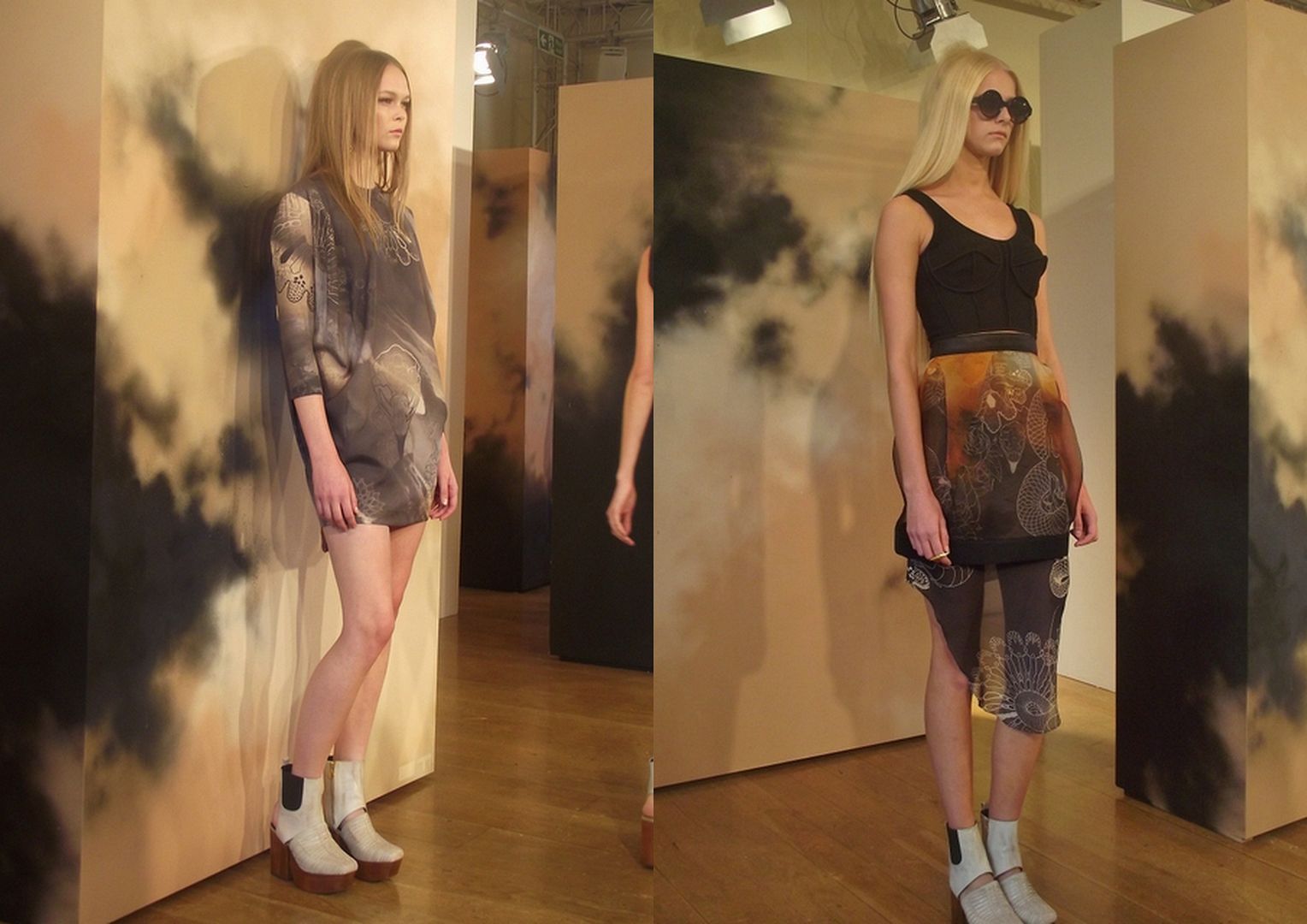 I was also a massive fan of the hair and make up. Both were simple and effortlessly chic, especially the casual hairstyle that was just teased at the back to give the look a more 60's feel.
As you can see, the prints were pretty gorgeous. Look at the one on the dress below: a skull and snake. It's definitely a statement print, but done in a subtle way, making it a lot more wearable.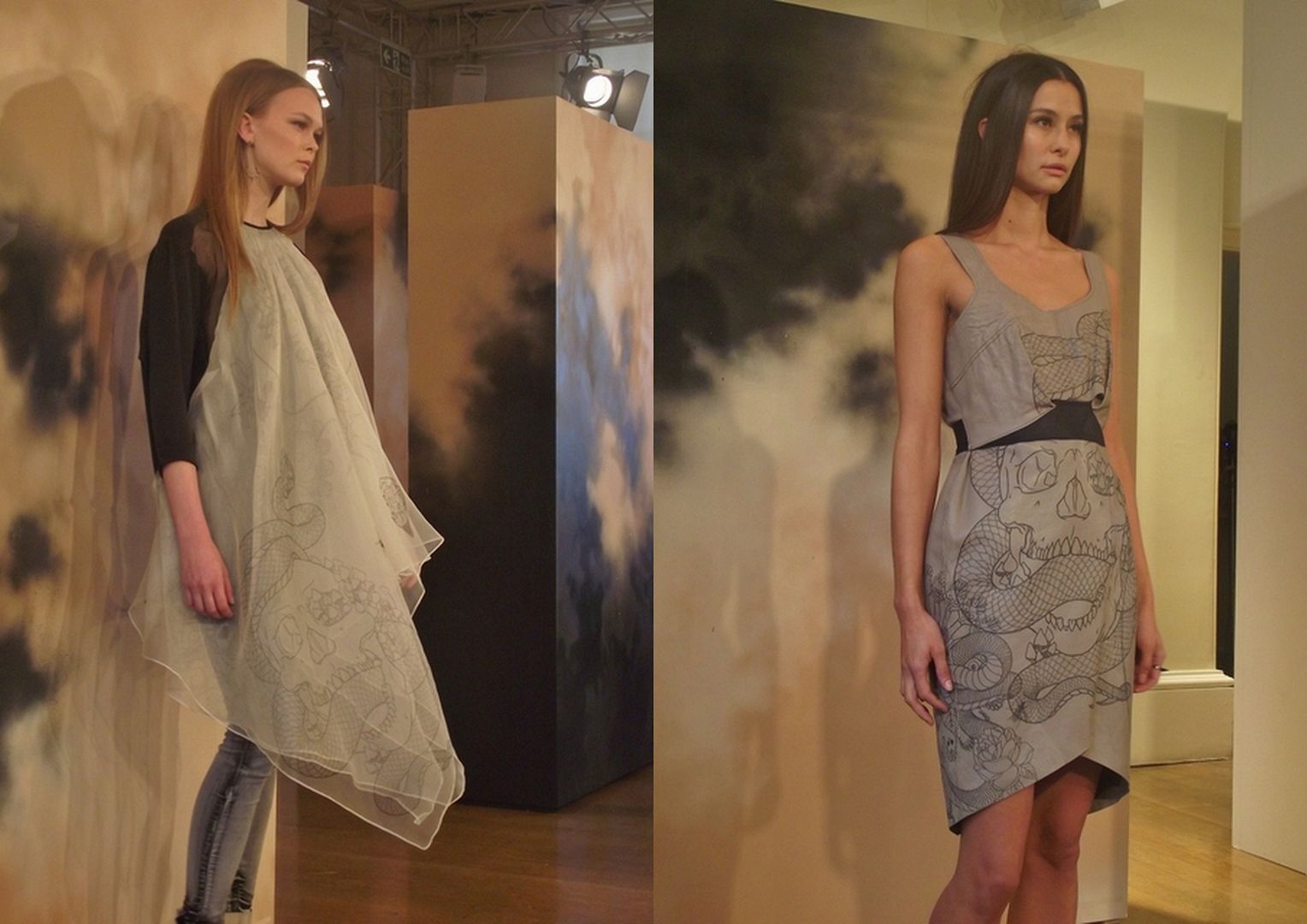 I saw a lot of grey, mixed in with pops of yellow and I thought the two colours complemented each other really well.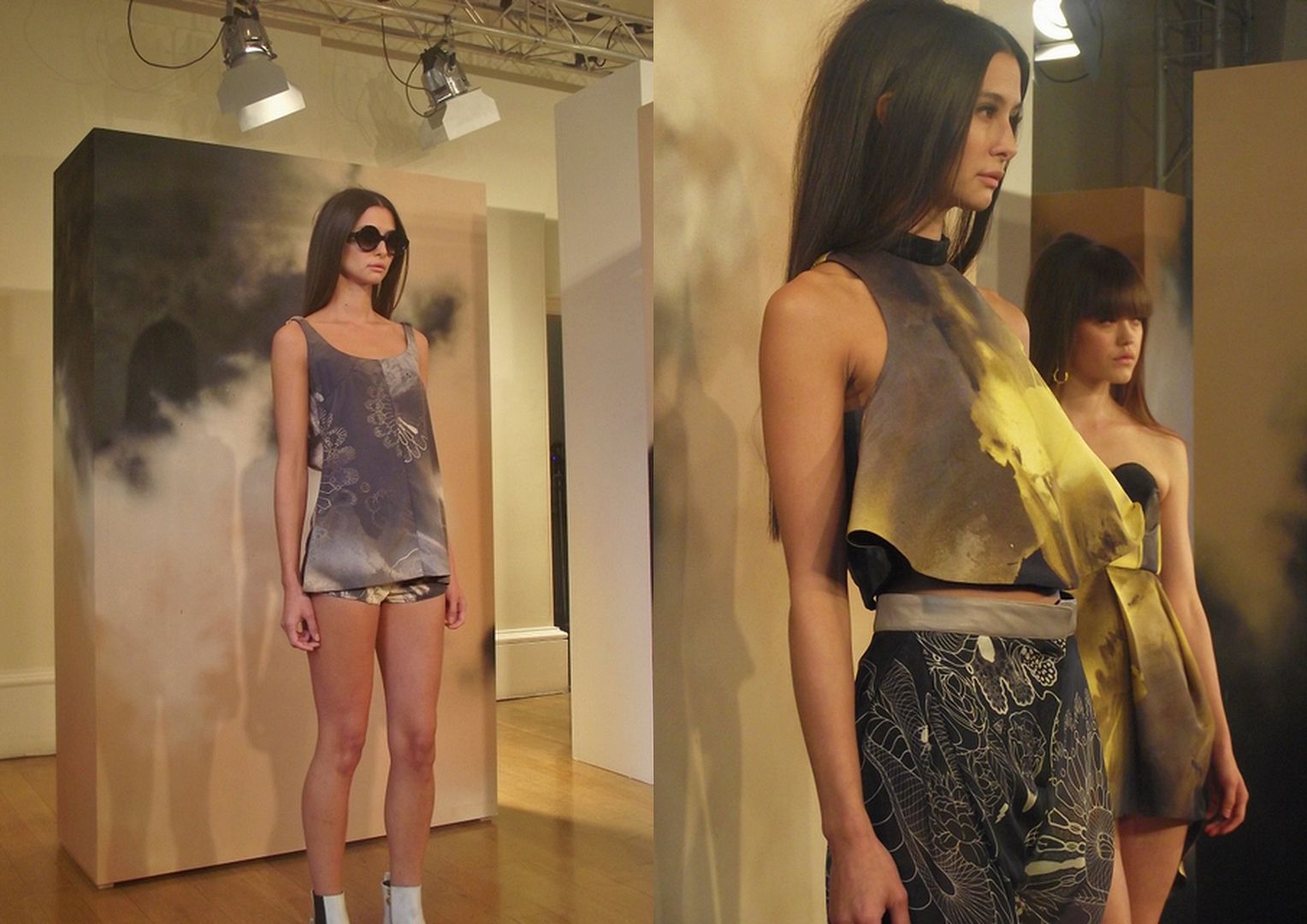 Sherin xx
There are a lot more Fashion Week pictures on
Facebook
!
I also got myself a new phone and, with it, Instagram. Find me at: HiFasherin. I'm still trying to find my way with that app, but I'm getting there.