It's a mere week until London Fashion Week is upon us. I'm very unprepared right now: mainly because we're having some work done on the house, so most of my day's are spent keeping an eye on those pesky builders and so, I've had to turn down and not go to some really cool events (such as Fashion's Night Out!!)
I did pick and choose though and there were a few which I knew I couldn't miss!
ghd
ghd
, for me, is a huge godsend. I have no idea how I lived without their straighteners and I was excited to be at the launch of their ghd air Boutique. There was good food/drinks, good music and a whole host of fabulous hairstylists on hand to create any looks we wanted. While I didn't get my hair done, my friend
Cat
did and she looked incredible with her loose curls.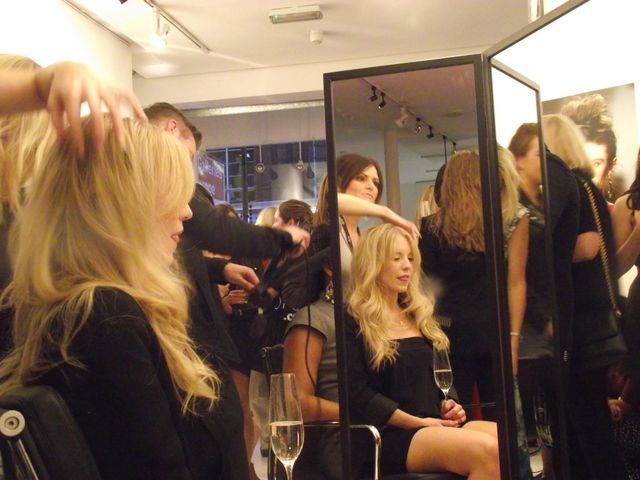 The pop up boutique kicked off officially on the 6th - Vogues Fashion's Night Out - and they've started a socially powered beauty experience, with hair makeovers and even model castings. It'll be travelling around the UK (via it's ghd air Boutique Airstream), with the 'tour' locations and everything else being powered by ghd fans via their social media channels.
Check out the
ghd Facebook page
to book a blow dry, or to even
have your say
on where it goes next by tweeting (your city) #ghdmycity.
---
McArthurGlen
For those that don't know
McArthurGlen
are a collection of designer outlets that offer amazing discounts on designer brands such as Burberry and Jaegar. We were invited to an event hosted by the brand, and as well as rubbing shoulders with the likes of Laura Bailey, we also got to check out an incredible acoustic set from artist Delilah.
The outlets are a great way to experience this season's trends and must have trends without breaking the bank. It sounds like such a great concept and I can't wait to find my closest outlet (Kent, I believe) so I can get some shopping done!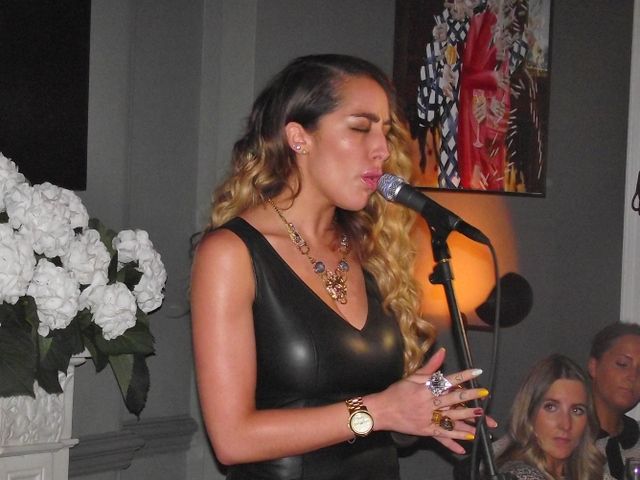 McArthurGlen definitely know how to throw a party and we had a great time mingling and hanging about. The Delilah set was such an amazing experience: she's such a talent and her voice sounded stunning over an acoustic guitar. She's definitely set for great things.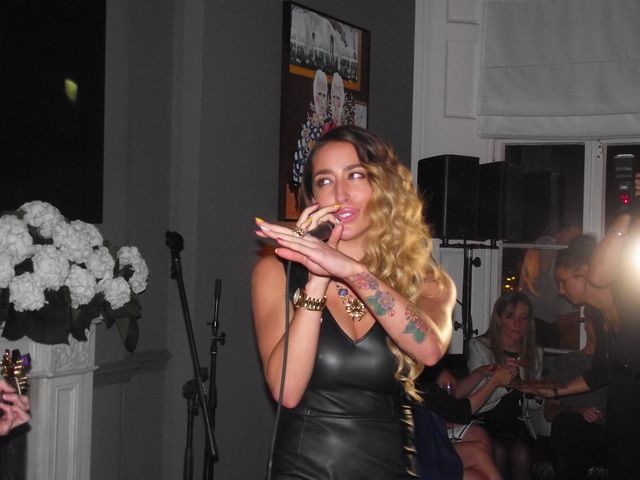 It's also Designer Fashion Outlet Month so be sure to sign up and you could get a 10% discount as well as gorgeous Holly Fulton tote bag. You can
sign up here
.
---
Apricot:
Apricot
have a new line of gorgeous jeans that make you look amazing as these 'transformer jeans' have bum lifting technology. These are available to buy in store and online now and they are crafted with the best fabrics, washes and the newest technology. The fits have been designed with power stretch fabrics that enhance your body type as well as give you mobility.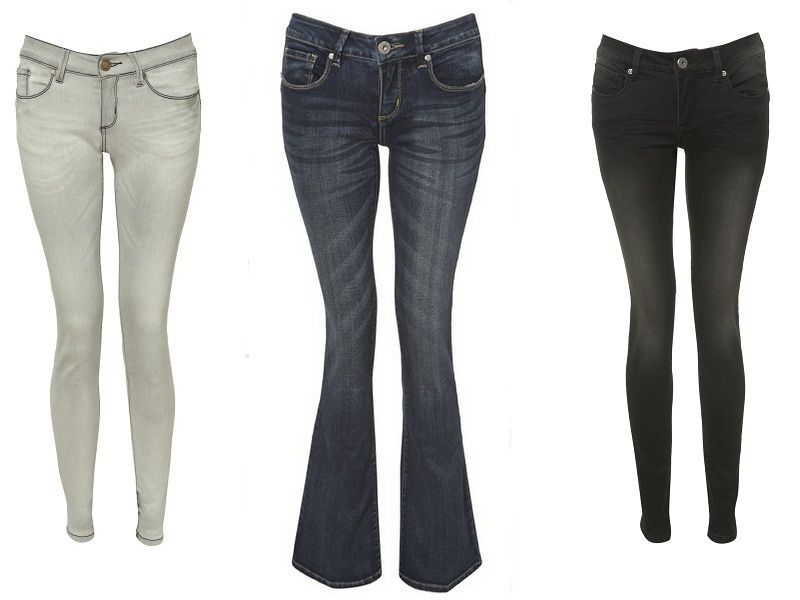 From L-R: Skinny Peachy Fit; Skinny Flare Peachy Fit; Skinny Peachy Fit
There are three types available in different fits: the skinny, the bootcut and the skinny flare, available in Peachy fit, Juicy fit and Electric fit.
The Skinny Jean/Electric fit
is Brazilian inspired and is made for a super sexy look. It's low cut and the waist band/power stretch fabrics are perfect to enhance all shapes.
The Bootcut/Peachy fit
has been designed to enhance your curves with a low cut fit, perfect to compliment all shapes.
The Skinny Jean/Juicy fit
is perfect to boost natural curves. It's low at the front and higher at the back so it's made to flatter all shapes.
I actually got a pair of Apricot jeans last year and absolutely love how comfortable they are!
Sherin xx