When I say it's getting colder, I mean it is very cold. The last few days have seen a lot of rain and it's gotten really cold all of a sudden, so we've all had to dig out our winter coats and boots (my two favourite parts of winter) and are layering up.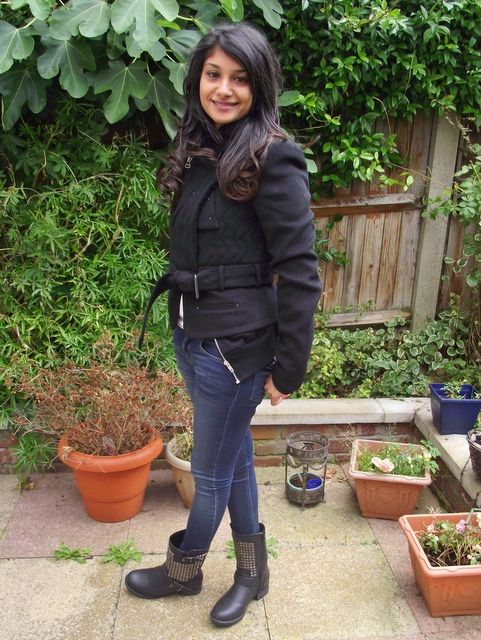 Wearing:
Coat - TK Maxx
Hoody/T-shirt - H&M
Jeans - Fat Face
Shoes - Tribeca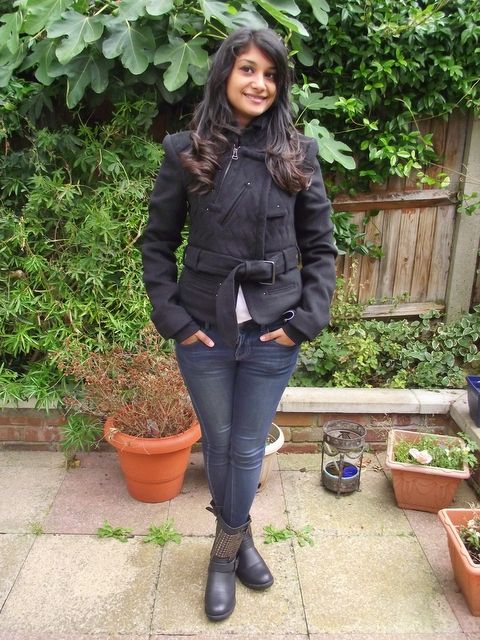 I love layering up with t-shirts, coats and jumpers. This coat is from TK Maxx, and they have such a wide range of
winter jackets
from light ones to heavier winter ones. There is a great selection online, and this one, from Edun, is fantastic. It's warm and cosy, but also really stylish. You can't see this in the the pictures, but there are silver studs all over, especially on the back. My favourite part of this coat is definitely the length. I'm not a fan of long coats, so I love that this one is higher up. It'll be perfect for when I wear a colourful jumper underneath, so it can pop out.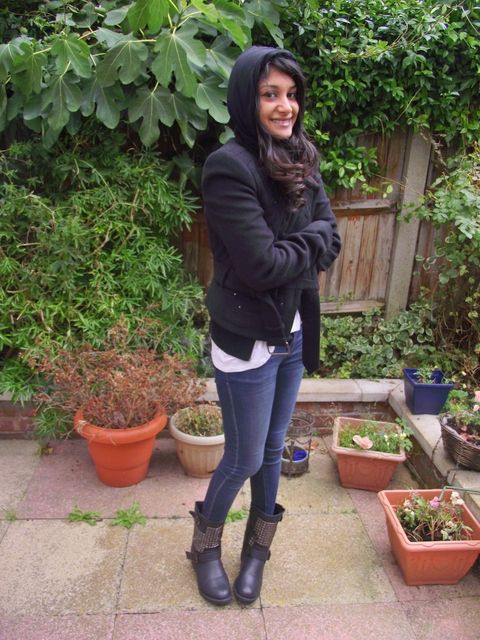 Yes, this is me...on a fashion blog...wearing a hoody. A black hoody is probably my most worn item during the colder months; everyone should buy one. They're great for layering up and perfect for when it rains, which it does a lot in England.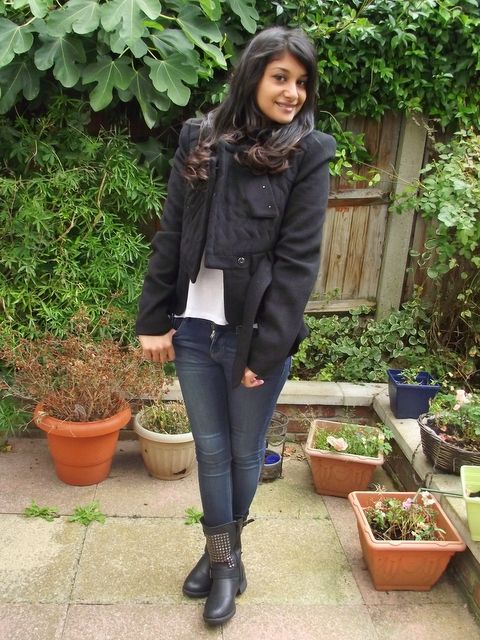 Boots are definitely my favourite type of shoe. This pair is from Tribeca and they're so comfortable. I've been living in them the last few days and love them. The studs on them look really cool as well. I can see myself wearing them to death this winter.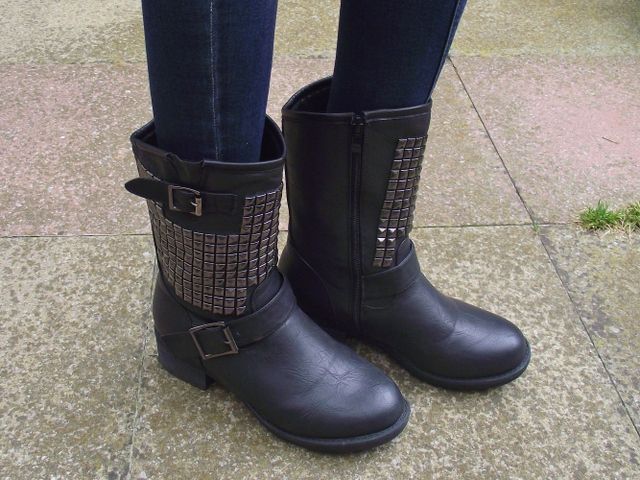 What are your winter essentials?


Sherin xx