You'll have to bear with me while I churn out the last couple of my LFW posts. This is my penultimate post, then I'm all done for another season.
Fyodor Golan was a favourite of mine
last season
so I was looking forward to catching it again this season. I was lucky enough to be backstage before the show thanks to the ghd team, and it's always so much fun being there in all the chaos of backstage, then seeing all the gorgeous looks come out on the catwalk.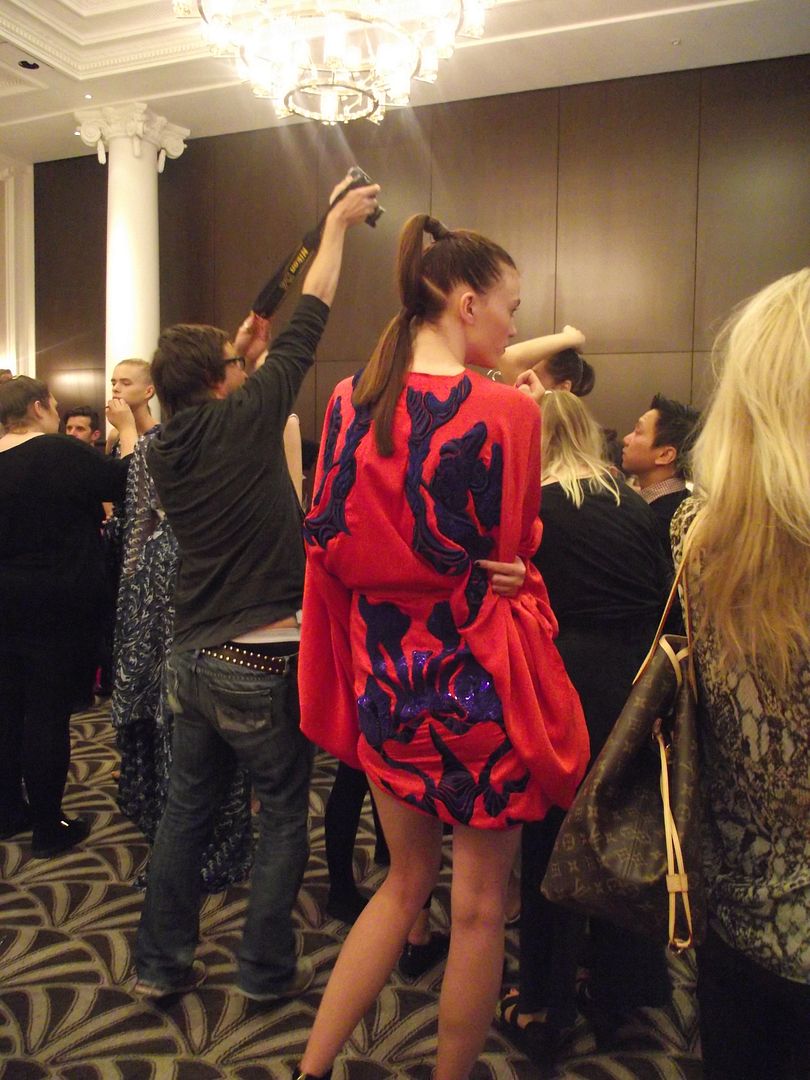 This season was full of more girly and playful silhouettes that flowed perfectly. The blue and white colour palette looked amazing together too. And I loved that big hat. Amazing! There were also some cool headpieces on display.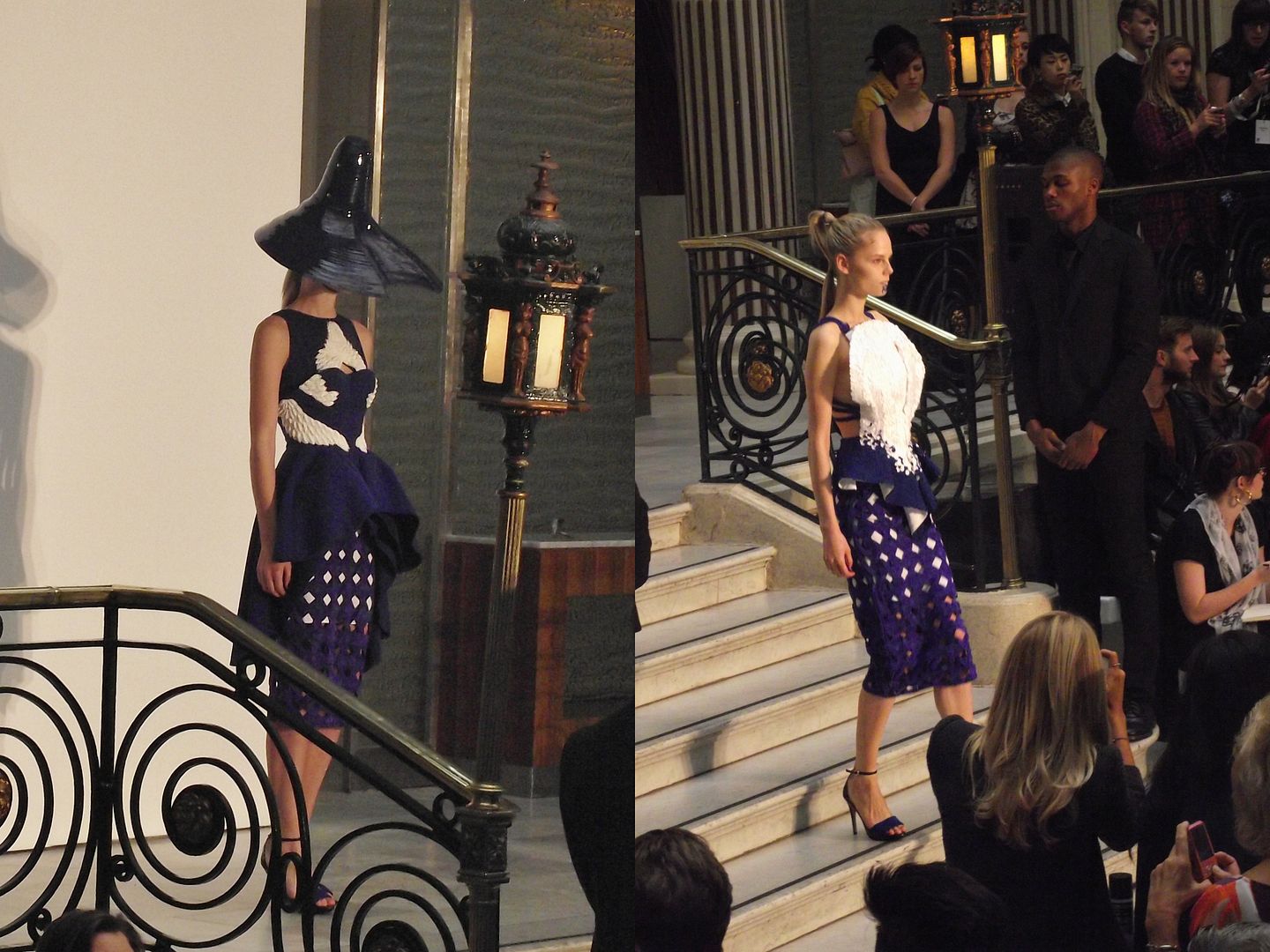 The blue and white dress below was one of my favourites from the show, if not the whole of fashion week! It's so pretty and feminine and looks like it fits really well!
And one of the gorgeous headpieces, paired with a stunning dress: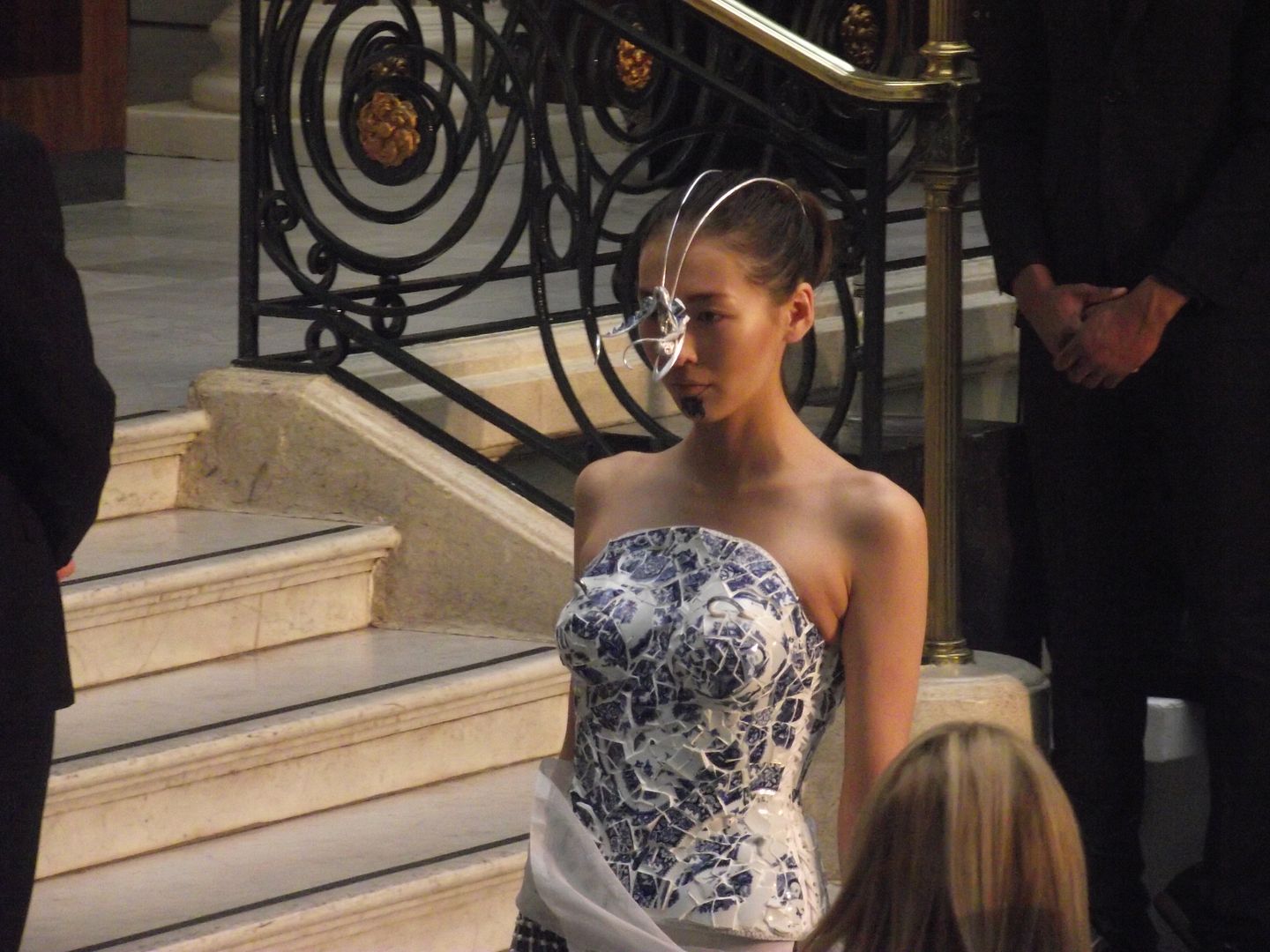 Let me know what you think? Normal blogging - ie outfits - should continue tomorrow!
Check out
Facebook
for more pictures from this show, and all the others too!
Sherin xx