Fashion Week is tomorrow. I can't believe how quickly it crept up on us. Lots has been happening in the run up and here are some of the more interesting stories that have been in my inbox over the last week or so.
Triumph:
I have excited information from Triumph HQ: They are pleased to announce that they are the official Catwalk Lingerie Sponsor for London Fashion Week. The lingerie will be worn on the catwalk at shows such as Matthew Williamson, Temperley London and Mark Fast as well as a lot more for the new Spring/Summer 2013 collections.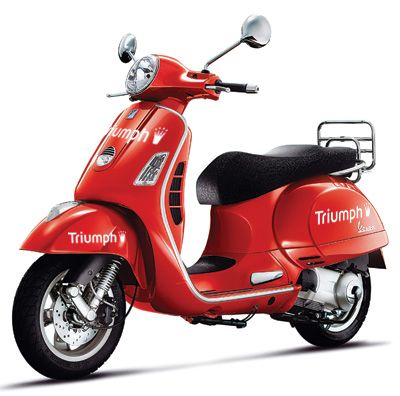 Triumph have decided to have some fun with it and will be supplying the lingerie backstage via the 'Triumph Vespa Delivery Service'. It will be driven by the Triumph Vespa Model squad and the red vespa's will travel to the shows delivering the lingerie.
The #SpotTheVespa campaign has also been launched for Fashion Week and will be a great way for fans of the brand to get involved. While the Vespa's will be racing across town, the Triumph Facebook Page will be posting clues about their current locations. If you track down the Vespa's and collect a lanyard (with details about registering on the Facebook App), you could win tickets to London Fashion Weekend.
---
Swarovski Elements
Swarovski Elements have launched their new
iPad Magazine App
on iTunes, and it's the perfect way to keep up to date with Swarovski Elements. I love Swarovski; they're definitely one of my favourite jewellery brands. I love how the jewellery is so well made and how stunning and sparkly the whole range is.
The new iPad Magazine App seems amazing. It's great for checking out the season's trends and must have jewellery pieces. There are also different sections, such as People and Party as well as a whole host of photos and galleries: so basically just a ton of awesome stuff. The App also makes it easier to share articles and products, and there's also a lot of inspiration! You can
download it here
!
Don't forge to check out their
Facebook
and
Twitter
too!
Sherin xx
P.S. I have TWO Giveaways running: