Now that Fashion Week is over, I'm so happy to have a few days off to just chill out and finally get some stuff done. I can't even think about being overly dressed up right now, which is why I've spent the last day or so in sweats, only to leave the house for quick errands in a comfy pair of jeans.
Wearing:
Tank - ASOS
Shoes - Unze
Watch - Guess
The jeans are part of New Look's new 'Shaper' collection which aim to 'make your bum look fantastic' and they really work! My little behind looks great in them! They're more high waisted than other jeans I have, making them a perfect addition to my closet. The way they fit is perfect and really enhance my bum!
I'm also a massive Strokes fan (they were amazing when I saw them at Reading in 2011), so I was really excited when I saw this. It was more expensive than what I'd usually spend on a tank, but so worth it.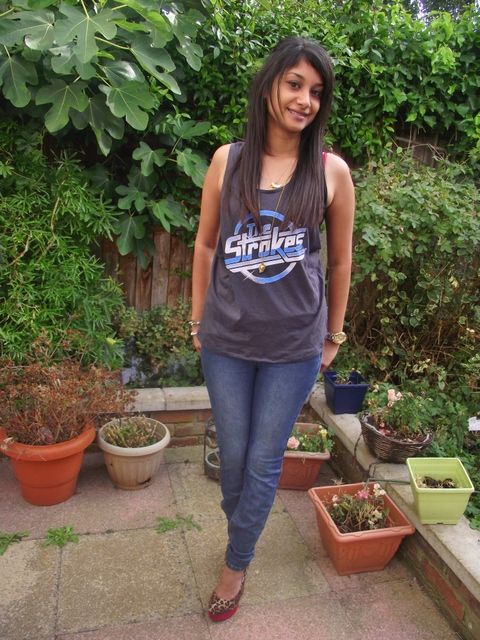 And say hi to my newest shoes (I don't even want to count how many I have right now). I saw them a few months ago and then bought them while they were on sale last week. And yes: I count 5 inch wedges as casual 'chilling out shoes'.
Would you buy 'bum enhancing' jeans? They do really work.
Sherin xx