I was invited over to BoxPark earlier today for the official announcement of
CoolBrands 12/13
. For those that don't know this is a list of some of the world's coolest brands, picked by influencers in areas industries such as music, fashion and well known personalities. This year's Expert Council included the likes of Susie Bubble, Plan B, Alex Box, and Sadie Frost, amongst many others. There are 39 personalities on the Council, and alongside votes from the British public.
The CoolBrands Top 20 list has been around since 2001, and is announced every September, alongside a very gorgeous hardback book.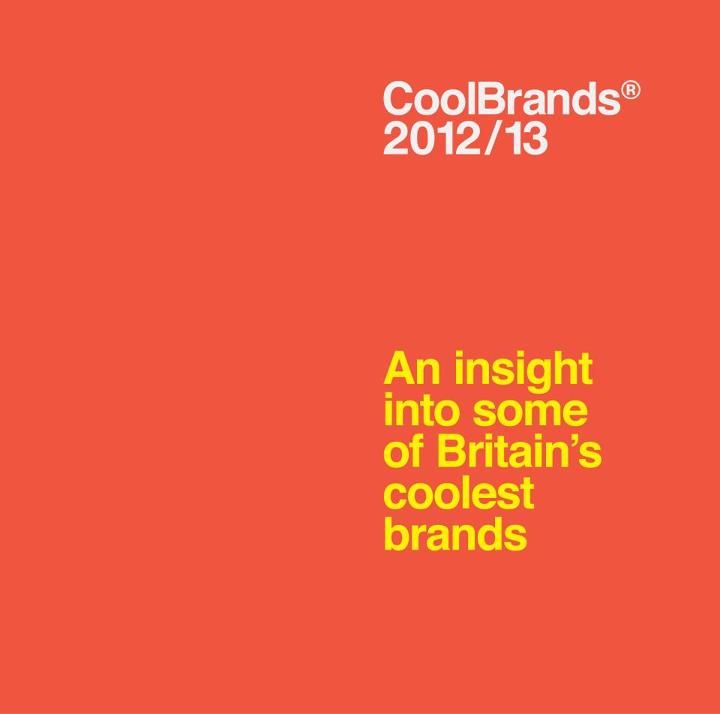 So without further delay, here is the official top 20 list, based on Innovation, Originality, Authenticity and Uniqueness.
1.Apple
2.YouTube
3.Aston Martin
4.Twitter
5.Google
6.BBC iPlayer
7.Glastonbury
8.Virgin Atlantic
9.Bang & Olufsen
10.Liberty
11.Sony
12.Bose
13.Häagen-Dazs
14.Selfridges
15.Ben & Jerry's
16.Mercedes-Benz
17.Vogue
18.Skype
19.Nike
20.Nikon
I'm also having a great time flicking through the book and coming across some cool brands that I didn't know much about before!
Who would you have on your Top 20 Cool Brands list?
Sherin xx