Breast Cancer is a cause that's close to my heart (I once organised a charity event for the issue, which is still one of my proudest moments) and if you don't already know: October is Breast Cancer Awareness Month. Every year, I'm more and more impressed at all the brands that get involved, mainly be designing specific 'Pink products' for charity and then donating a certain percentage.
Yesterday, I had a look at two big brands who've put together products for Breast Cancer Awareness Month:
UGG Australia
and
Chamilia
.
UGG Australia:
With winter around our corner, it's time to get our favourite guilty pleasure - The UGG - out (don't deny it, we all have a pair...or two). The brand has teamed up with
The Haven
, who offer counselling for those diagnosed with Breast Cancer and to their families. They've designed two shoes, each embroidered with a pink ribbon, and are available both in their stores and online.
The Classic Short retails at £165, and the Ansley at £80, with £10 for every sale going to The Haven.The boots look pretty cute in pink and contains the warm and soft sheepskin that UGG Australia have perfected.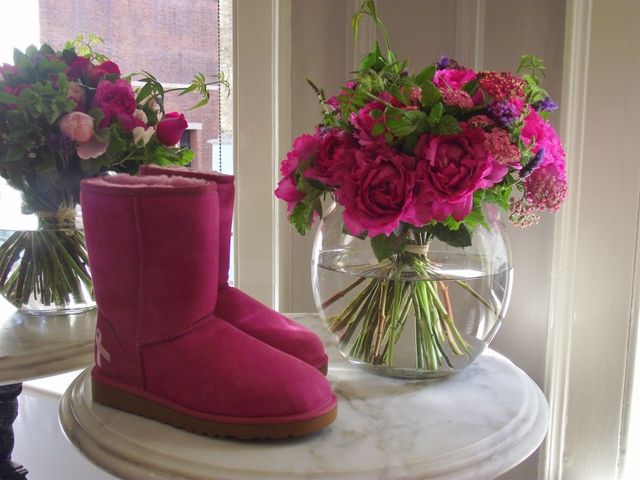 We were treated to afternoon tea and then were spoken through what The Haven does. Basically, the charity supports those diagnosed via a range of therapies to help people mentally and physically deal with the effects of Breast Cancer, at their specialist day centres. They do some great work in helping people deal with what's going on and provide tailor made therapies to suit each person's needs.
UGG Australia will also be holding a range of in store events throughout October, so keep an eye open for those! We were also each given a gorgeous pink bouquet of flowers, handmade from
The Real Flower Company
. The flowers smelt so gorgeous and were made really well.
Chamilia:
Chamilia have teamed up with
Breast Cancer Care
to produce a one-off pink bracelet and charm, again with proceeds going to charity. For those that don't know, Chamilia are known for their charm bracelets, mainly in silver, and they sell a wide variety of charms and beads. They also do a lot of pretty earrings and necklaces. It's great as you're able to design your own as well, by mixing and matching beads.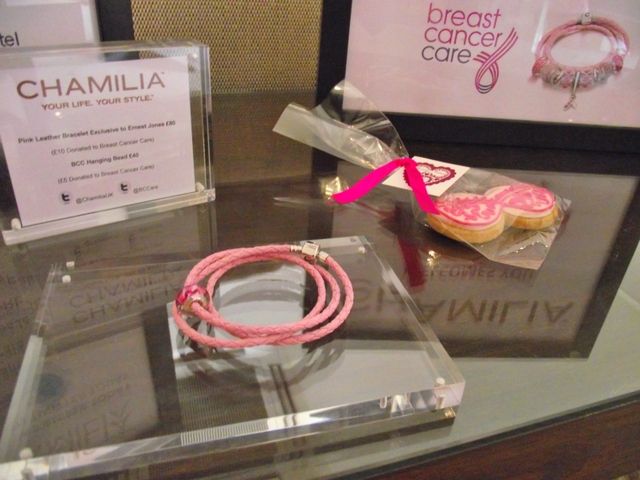 For Breast Cancer Awareness Month, Chamilia will release a gorgeous pink leather rope bracelet, with a pink bead. Then you're also able to separately buy a hanging pink ribbon, made from Silver and Swarovski Elements, so you can support the cause in a stylish way too.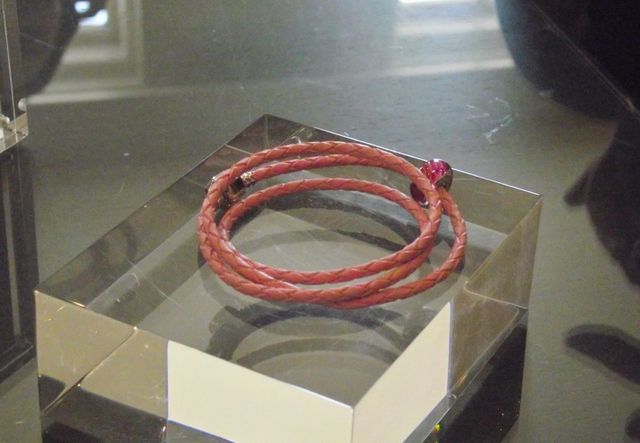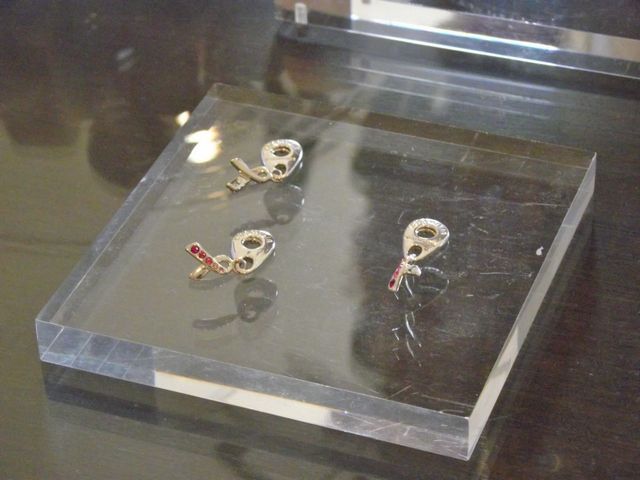 Also LFW is a mere week away now! It's getting busy and
The Body Shop
are once again the official make-up sponsor for Vauxhall Fashion Scout - the event for new designers during Fashion Week. They are giving away the incredible chance to be front row at a Vauxhall Fashion Scout show, with £100 travel included, as well as being able to meet make up artist, Lan Nguyen, and winning a £100 goody bag. What a prize, right!
Entering is easy. All you have to do is create a Pinterest board on your Spring/Summer13 inspirations are, be it ice cream or something pretty. You'll have to re-pin the image from
The Body Shops Pinterest page
: from the SS13 board, so they know you've entered and don't forget to use #SS13TBS. Winners will be picked on the 10th September by Nguyen.
What do you think of the Breast Cancer Awareness Month products? Let me know if you know any other brands taking part too!
Sherin xx