After a rough 10 or so days, mainly due to my house pretty much falling apart (and having to find a plumber at 1am on a Saturday night - not easy), I decided to stop wallowing and change my luck. The first step was to look good so I put on a new dress, a present from
Rachel
before she left to go to LA, and decided to spend some quality me-time.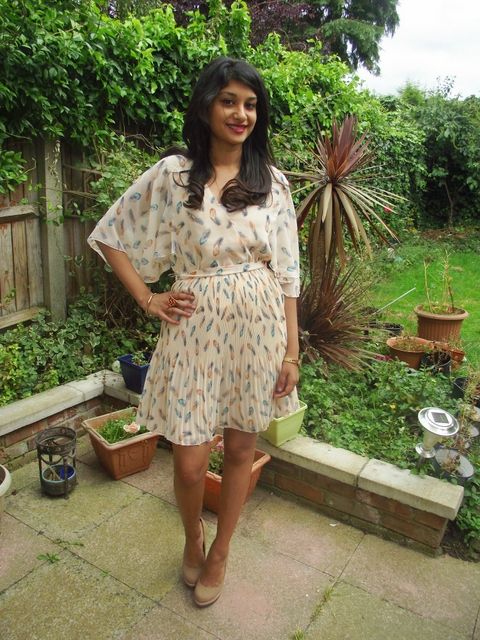 Wearing:
Dress: Darling
Shoes - Matalan
I love the dress so much. We've had a sudden late summer come to us, so I've enjoyed spending some time getting a light tan in the garden and just chilling outside - and believe me: I needed to chill!
Isn't the bag I'm holding gorgeous? It's from
toffee
, an Australian luxury leather brand, that makes leather accessories for iPads, iPhones and so on. They've launched their amazing limited edition croc leather brief, and I've had so much fun using it. It's such a perfect for the iPad and is such a fashionable piece too.
I know from experience how impossible it is to find a stylish case for gadgets (I'm still on the hunt for one for my laptop). toffee have some gorgeous pieces that makes it stylish to carry your favourite pieces of technology.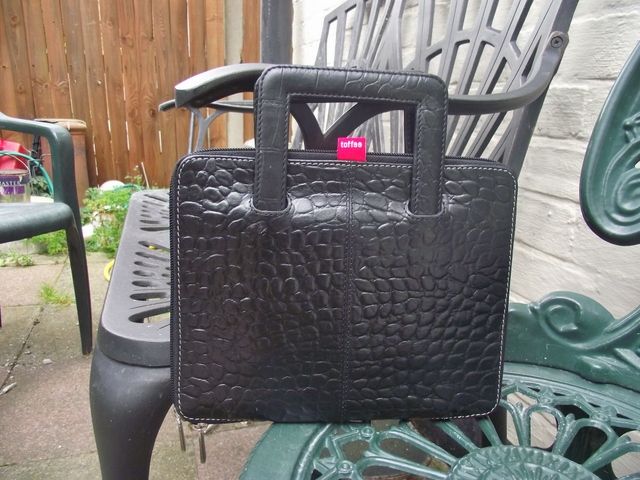 The croc is such a gorgeous bag and definitely made me feel more stylish as I was walking around with my tablet. It is made to protect the iPad and also has room for power adaptors etc. My favourite feature is definitely the retractable handles, which change the bag into a super stylish clutch. This is such a perfect Fashion Week accessory!
Find them on
Facebook
and
Twitter
as well!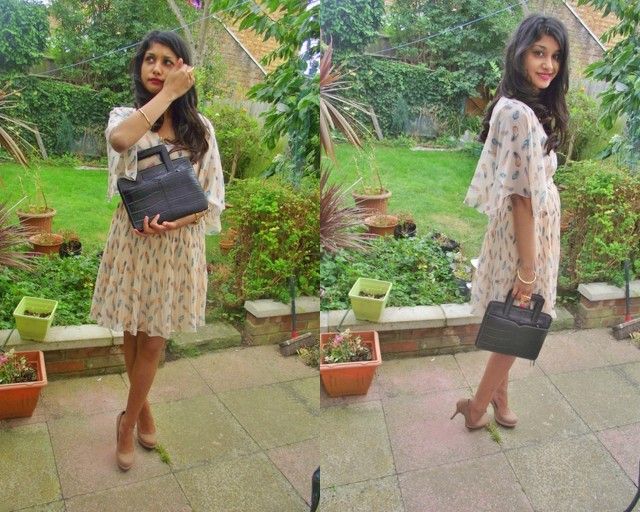 Do you all like my 'serious' face on the left?
How have all of you been? Have you entered my Next giveaway yet (see post below)?
Sherin xx