This weekend, one of my oldest friends - I've known her for almost 21 years - got married. In traditional Pakistani style, the wedding went on for three nights and, as you can imagine, I was knackered by the end. But it didn't stop me from dressing up and putting on my dancing shoes for three consecutive nights!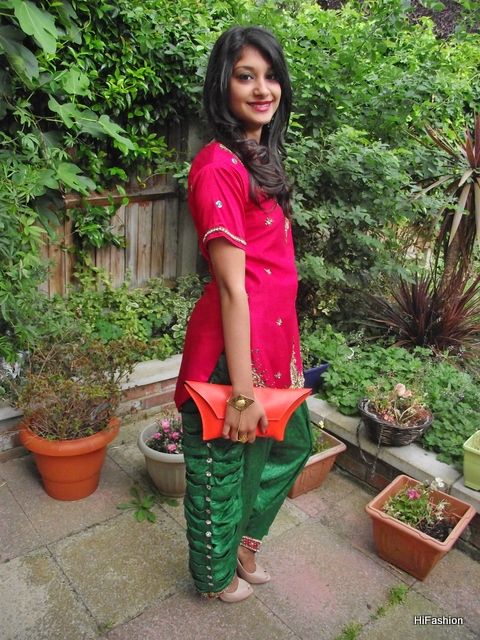 Wearing:
South Asian suit - Southall (London)
Shoes - Sam Edelman
Bag - Steve Harkin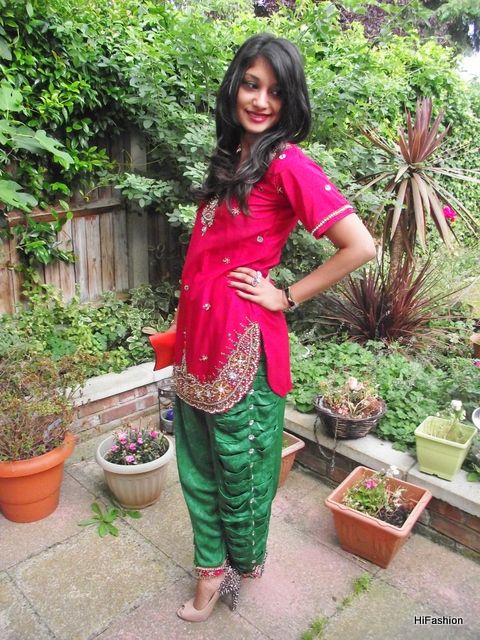 Rules of day 1 are pretty simple. The brides side hosts a litte 'do', and the grooms family come in a ceremonial way. We all throw confetti/flowers on them and then there's food and a whole host of dancing. Their family is more traditional than ours though, so there were no guys at all (usually there's just no groom), which was interesting.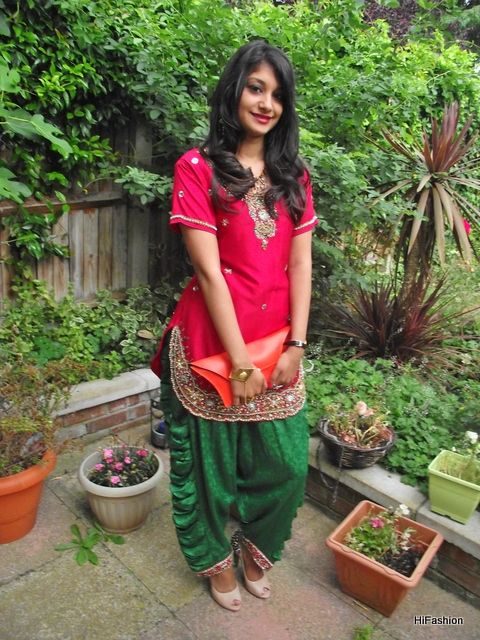 I'm actually really REALLY bad at doing make up. I started on applying false eye lashes but that ended in a bit of a 'breakdown', then I re-did my eye make up about 5 times: I'm a failure at being a girl! I really do like to keep it simple as possible. But I think I made up for it with my shoes. Despite having them for close to a year, I'm glad I finally had the chance to wear them. I love the spikes and studs at the back of them.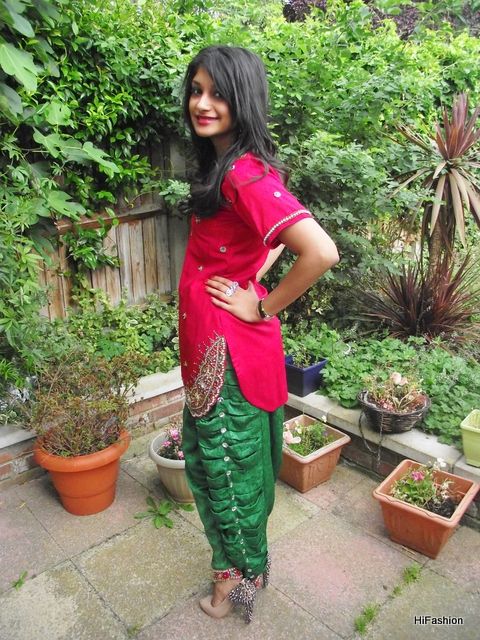 And the wedding was the perfect excuse to wear my amazing new
bracelet
, from Tomassa, which matched my outfit perfectly. The brand focus on the most gorgeous jewellery and I've fallen in love with everything on the website. I settled on the
Green Agate Bracelet
and these pictures definitely don't do it justice. It's such a stunning, delicate piece, and it's something that I can see myself having for years, and then passing it onto a daughter: that's the sign of a brilliant piece of jewellery. Despite being really delicate, the quality is amazing and the green stone looks beautiful with the gold vermeil backdrop.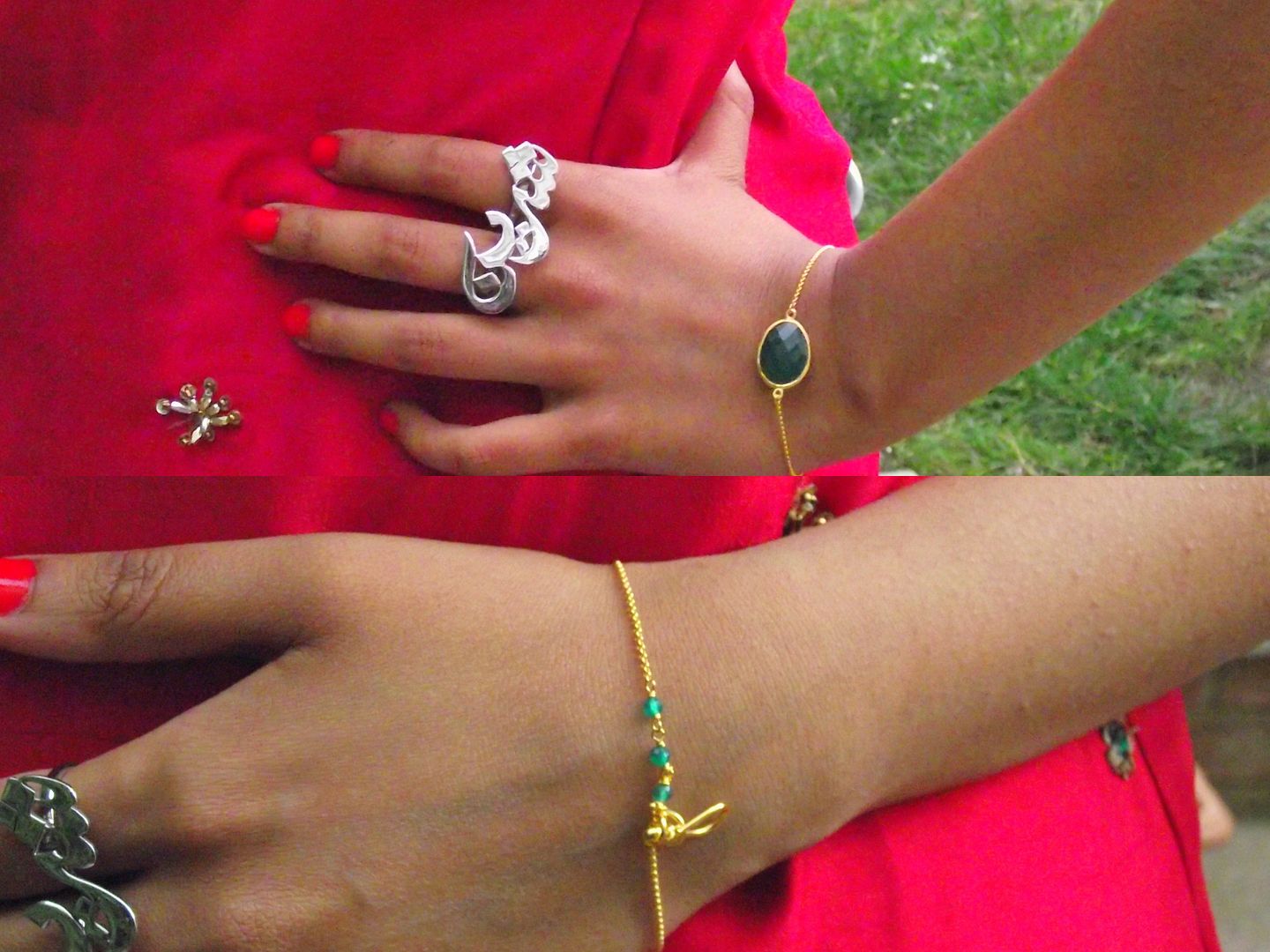 Here's one of my mum and I before all the guests arrived.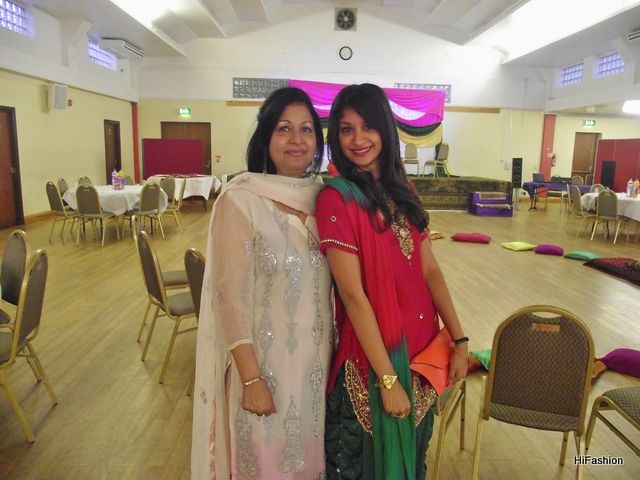 One of the bride, looking stunning. Day one is usually when the bride looks the most natural.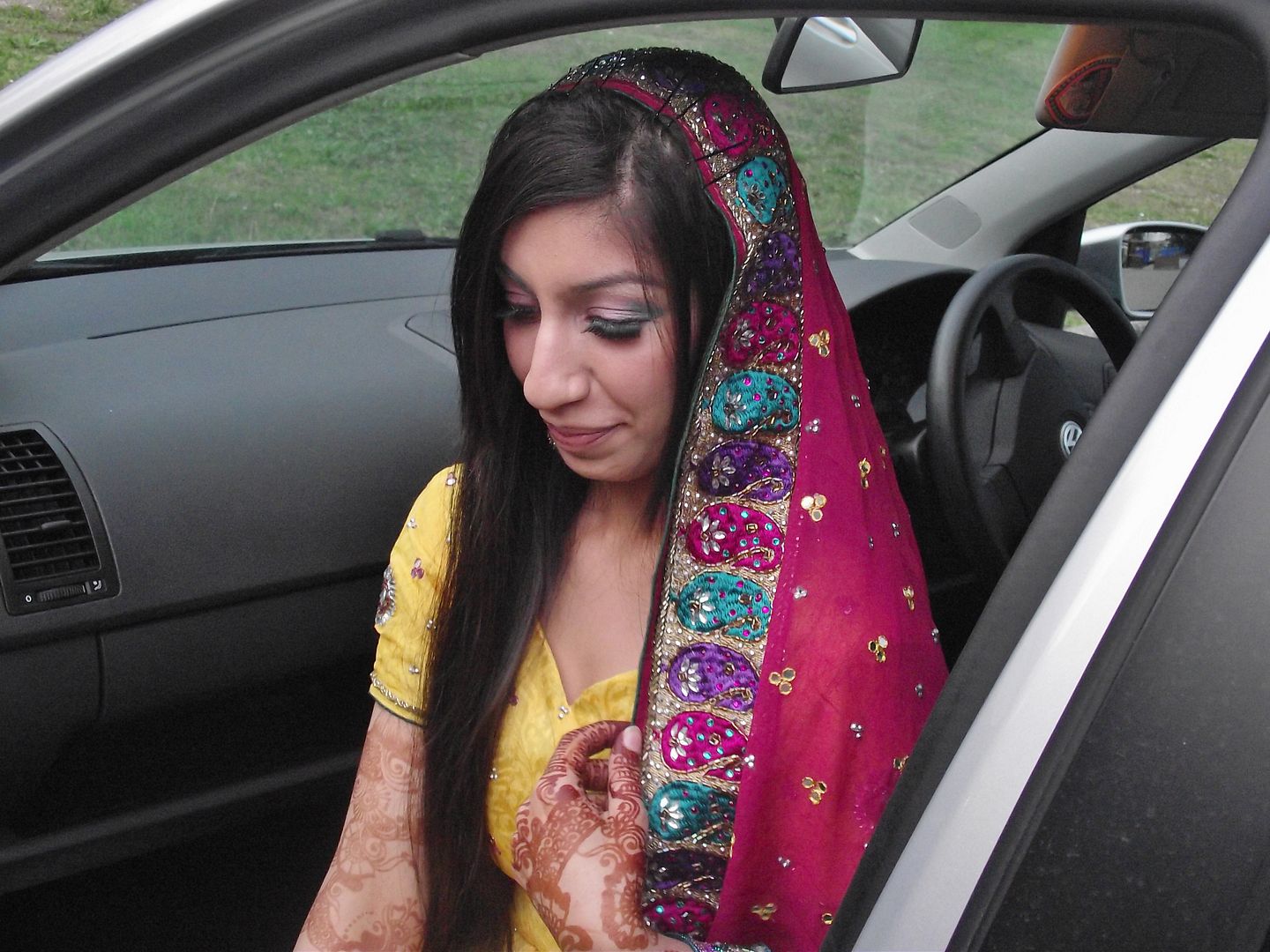 And one of me on the dancefloor. I have no dancing skills at all and during our mother/daughter dance, my mum pushed me to one side. This is me embarrassed out of my mind: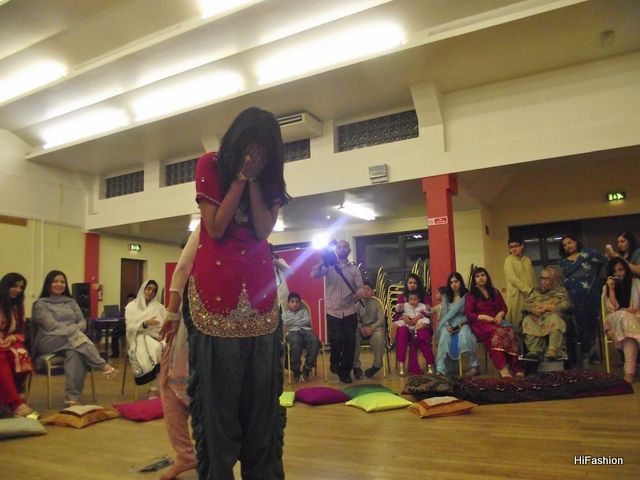 Have you been to a Pakistani wedding? What would you wear?
Sherin xx