The weather has been incredible these last few days. I've been enjoying sitting in the sun, working on my laptop and listening to some incredible music. The last few weeks have had some amazing releases, and so my summer playlist has been sounding great.
And naturally, behind every super cool playlist is an incredible pair of headphones that really makes the listening experience so much better (I'm guilty in saying that there are about 6 pairs of headphones in my room). And every fashionista knows that you need the coolest pair of headphones that both look good and sound great.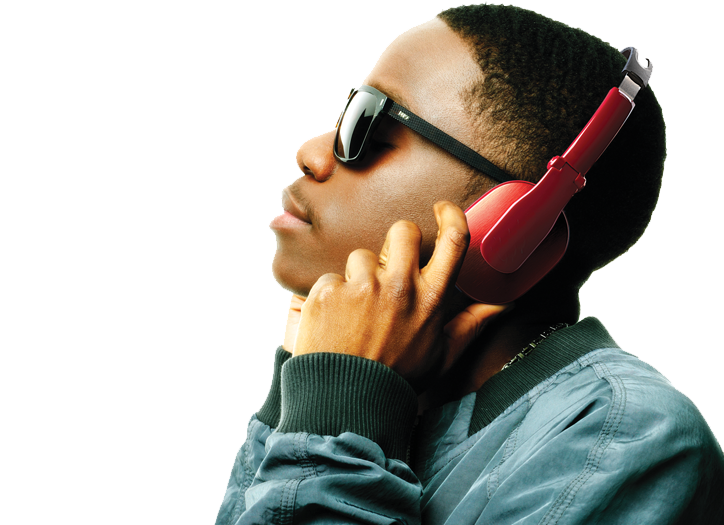 That's why I'm giving away a pair of
Tinchy Stryder headphones
from Currys. The technology specialists have a fantastic range of products and the
Curry range of laptops
in particular is amazing. These headphones are perfect. Tinchy Stryder definitely knows about music and this pair is exactly what you'd expect from a musician. They're from the Cloud 9 collection and perfect for a music and fashion fan. The headphones look absolutely gorgeous and really play music at peak performance with its 101 dB of sound and a 50 mm speaker to give you the best playback sound.
It's also functional as the ear cups are soft and very cushioned, and the cable is made so that it's unlikely to get tangled: which is great if, like me, you have a habit of throwing your headphones in your bag then spending 10 minutes de-tangling them when you take them back out. They're also foldable and come with a carry case so you can take them with you anywhere, be it listening on the tube or relaxing in the park.
They sound great right? I wish I could win a pair! Entering is easy, leave a comment below with your summer playlist. And you get a bonus point if you comment with a Spotify playlist URL (I love discovering new music).
You can also tweet about the giveaway, mentioning @HiFashionSherin and a link to this post and be sure to be following via GFC too.
Let me get you started with my Summer Playlist:
Of Monsters & Men - Little Talks: A new band, that I'm absolutely loving at the moment. This song sounds great and I'm excited for their album release in a few weeks.
Don Broco - Priorities: An album that'll be on the summer playlists of a lot of my friends. It's a great first album from the band, full of really catchy songs. Every song is perfect to sing along to loudly.


Lights - Siberia: Not my usual sound, but I've recently fallen for the Lights album. She has a stunning voice and the whole album sounds so good.


Futures - The Karma Album: An incredible album. I was a fan, then I went to see the band live a few weeks back and absolutely fell in love (especially since Don Broco were supporting). Again, every song on the album is stand out.


Lana Del Rey - Born To Die:
There are no words to describe my love of Del Rey. The album is just amazing - definitely an all time favourite.
The Gaslight Anthem - Handwritten:
The greatest album ever made by the greatest band ever: That is all.
Check out my full
Summer Playlist
This giveaway is open to
UK Residents only
and will run until
3rd September 2012
(so a perfect gift for anyone going back to school). And don't forget to leave your email address in the comments so I can contact you if you win.
Good luck!
Sherin xx