I love London's weather right now. It's stunning and so bright: perfect to hang around in light skirts and cute heels.
Wearing:
Top: H&M
Skirt: Zara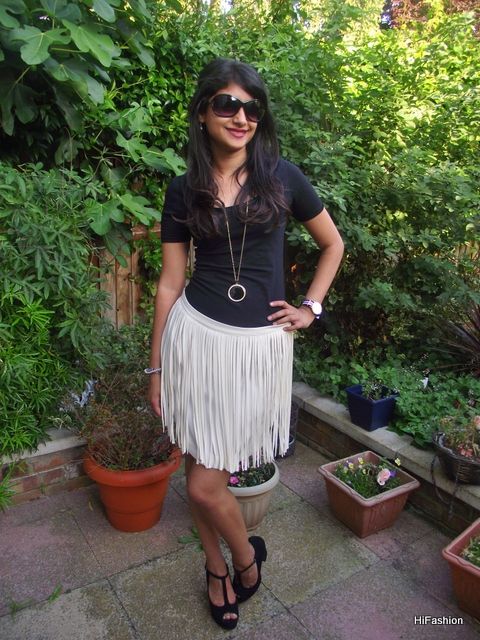 I love the fringe on this skirt, but I had no idea how large it was on me until I wore it out. I bought a size 8 and as you can see, it's literally just hanging down. It definitely needs to be taken in a bit. I've wanted to try the fringe trend for a while, and I'm definitely a fan now: I'll be a bigger fan of it once this skirt fits though.
And say hi to my new peep toe chunky wedge Bertie shoes. Bertie has definitely made a name for being the 'Blogger Shoe' brand and I can see why: all their shoes are perfect. I'm not usually a fan of peep toe, but these ones do look, and feel, great! The chunky heel, in my opinion, is miraculous. Like the wedge, you get all the elegance of an actual heel, but non of the pain!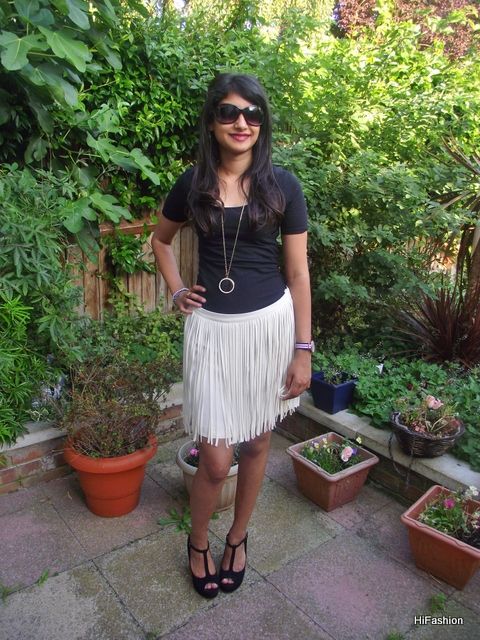 And when I tried to twist around to make the fringe fly: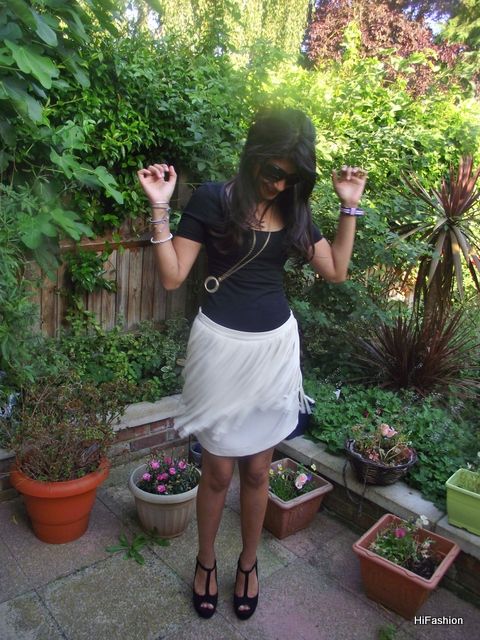 How are you coping with the last of the summer sun?
Sherin xx
P.S. I have a giveaway on at the moment: