I've always been a massive fan of Adidas. Alongside their really cool and comfortable clothes, I've also been a massive fan of their trainers.
Adidas NEO
is the latest line from the brand and is full of some great pieces and some really cool looks.
I jumped at the chance to try out one of their new polka dot pieces as part of their 'Join The Dots' style challenge. I was drawn to the polka dots in the collection anyway because of their unique take on polka dots.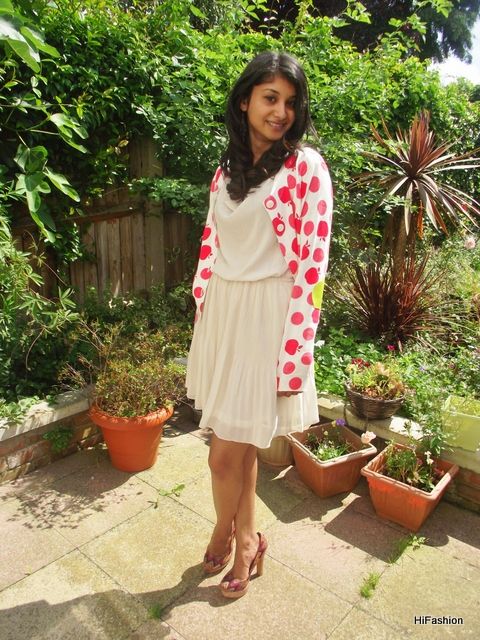 Wearing:
Dress - Ichi
Cardigan - Adidas Neo
Shoes - Blink


I picked the Dot Knit Cardigan from the collection and really love it. I'm not the hugest print person, but I love the apple and dot print on the cardigan; it's so cute. There are also really cool looking green apples as elbow patches.
I paired it with a white dress so that the red polka dots would really stand out, and then finished the look with bright heels.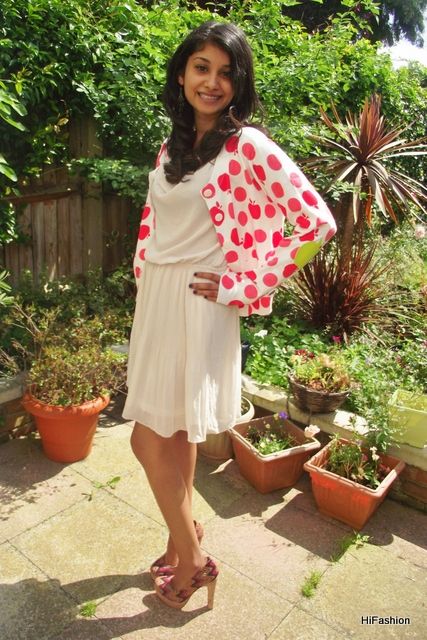 I've been slightly out of action this week thanks to a nasty little case of food poisoning that had me unable to leave the house for two days and also gave me a full 18 hours of sleep in one go. I'm all recovered now, if still a bit pale, but I was also very well pampered on my first day back into the world, thanks to Rekorderlig, Toni & Guy and Satya Jewellery. But more on all of those later.
Sherin xx