I wore this for a mini bloggers night out in Covent Garden last night. It ended up being a really fun evening, and ended at everyone's favourite restaurant: The Diner (Fries, pancakes and milkshakes at 9pm, yes please!)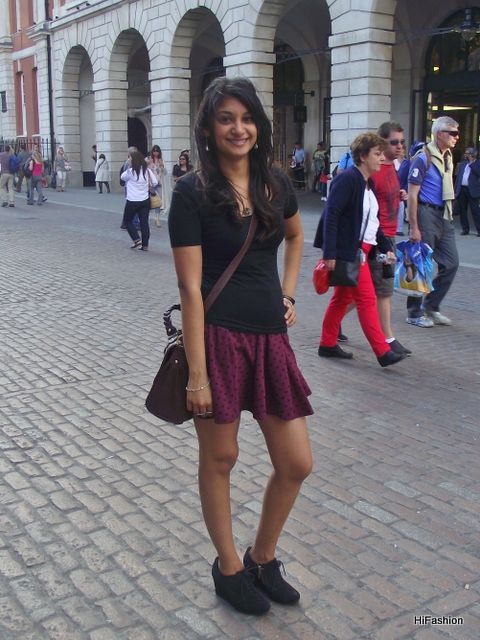 Wearing:
Top - H&M
Skirt - River Island
Shoes - Clarks
Bag - Steve Madden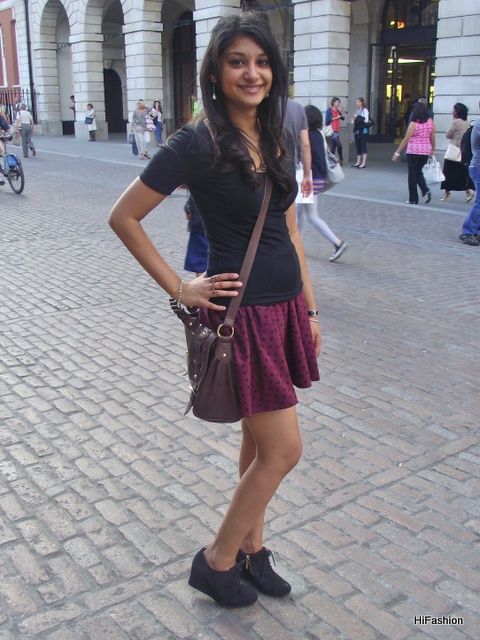 I have major love for this skirt. It was a bit of an impulse buy, but I ended up wearing it the same day I got it, which is always a good sign. As much as I'm embracing colour, I'm still definitely at my most comfortable while wearing darker hues. And if you don't already know, I love my skirts short, so this skirt is perfect for me!
I also can't praise these Clarks wedges enough. I got them a year ago and am always impressed how I can wear them for hours on end without any damage to my feet at all!
Thanks to my wonderful photographer:
Elodie
.