I'm on a bit of a 'no t-shirt' mission right now. Now that I'm 24, I'm attempted to 'mature' my closet slightly, and instead of buying cheap t-shirts, I'm planning on getting more blouses and cute tops, instead of my usual plain black/white/grey t-shirts.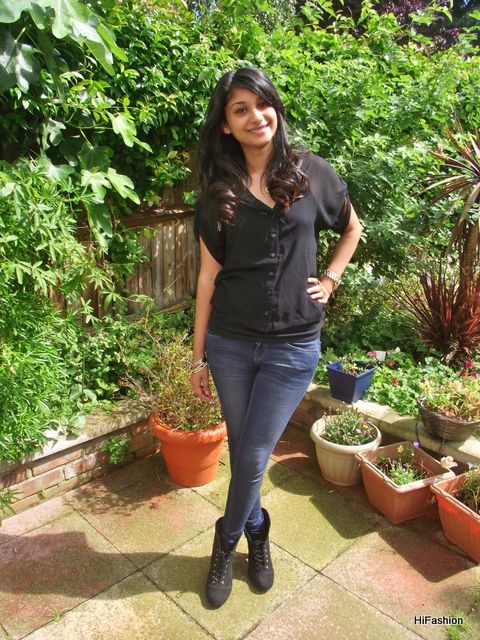 Wearing:
Top - ASOS
Jeans - FatFace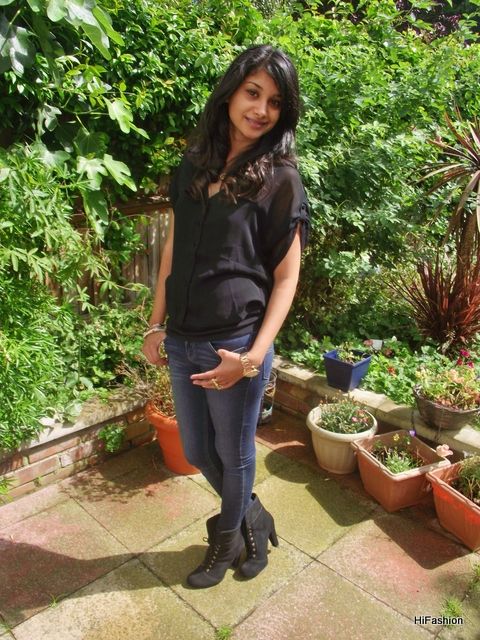 It's a sheer top, so I had to slip a vest underneath, but I love it. Most sheer pieces, I find, come with a collar, so I was happy to come across this one.
Alongside tops, I'm also training my feet to wear gorgeous heels for longer, instead of just switching to trainers (which I'll still be doing on a daily basis, just not for fun, going out things). These Dune lace up boots are perfect and will definitely see me through the rest of the 'summer' and well in to Autumn/Winter.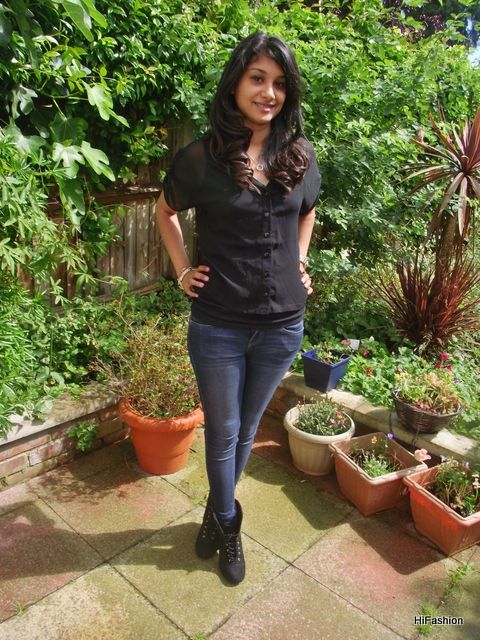 What's everyone's plans for the upcoming week? Let me know.
Sherin xx