With the introduction of the sun into our lives, I immediately want to wear softer colours and often bare down to the basic: white. While black dresses may be all well and good for parties and occasions, the simple white dress is perfect for summer days, for picnics and casual hanging around.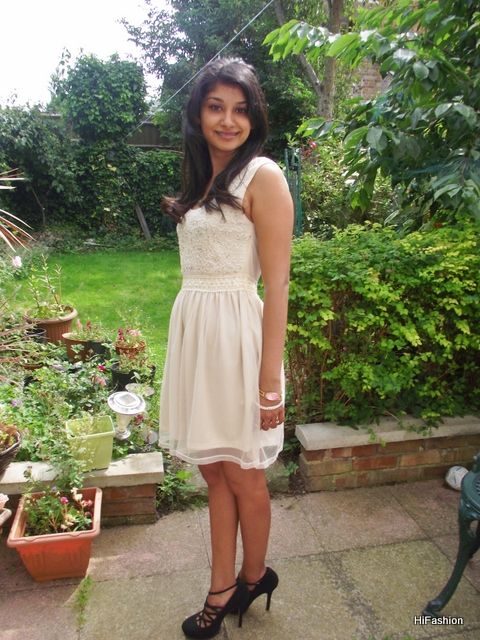 Wearing:
Shoes - ASOS
I spent my weekend in this lovely white dress from Blue Inc. Isn't it so adorable? It was a warm and sunny weekend, so I wanted to wear something light and fun, and white dresses are an all time favourite of mine. I love how it's slightly more than casual with the mesh bottom and beaded upper. Alongside the lace middle, it really is the sweetest little summer dress. I added black heels to contrast with the look too.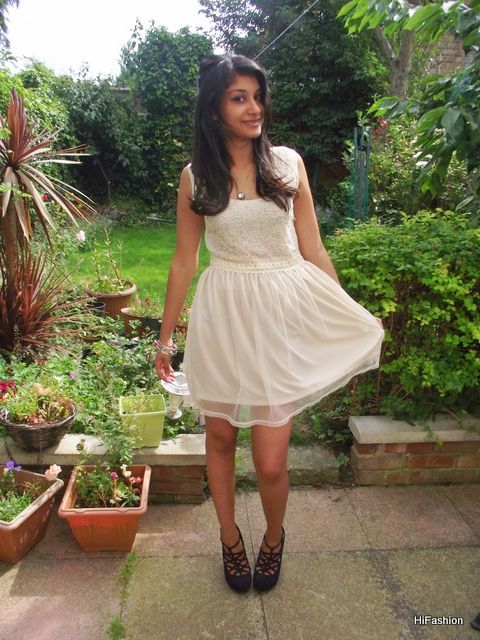 I was also surprised how great value for money this dress was. At just £29.99, it's a beautiful dress, that's fantastic quality and really well made. Blue Inc also has a
sale
going on right now, and there are some great pieces at really affordable prices, especially
womens shoes
.
Hope you all have a good week planned. I have no idea how mine became so jam-packed, but that's life. I have some really excited things planned for the week so keep an eye open!
Sherin xx