I hope it hasn't been too obvious, but I'm in a bit of a blogging rut. I think it's mainly due to the fact that it's the middle of July, but I'm still wearing my December coat and winter boots. Hopefully summer will come at some point so that I can wear all my pretty dresses and skirts.
Hence why I haven't been very experimental with my outfits, but this look is one that I've worn head to toe, over and over again during the last month or so. I was bored of having my legs hidden away and so, after watching countless episodes of Hart of Dixie, where Rachel Bilson is constantly flaunting her super gorgeous legs, I decided to take a risk and get mine out in the open too. I didn't actually freeze, but won't be going out tights-less again until I'm certain of some sun.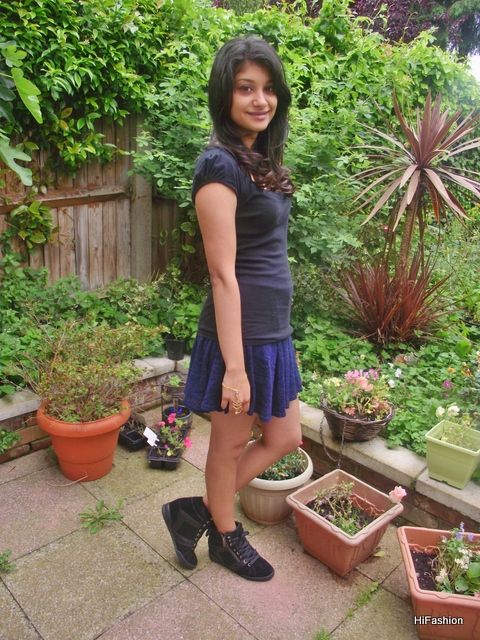 Wearing:
T-shirt - Dorothy Perkins
Skirt - River Island
Shoes - The Kooples
Bracelets -
Eclectic Eccentricity
The wedge trainers are probably my most favourite thing I own at the moment. I've seen tons of wedge trainers all over the high street (and have also seen some fall apart after a few wears) but these Kooples ones are perfect. They're not too chunky and look great whether with jeans, or with a skirt. I've been wearing them pretty much all the time recently.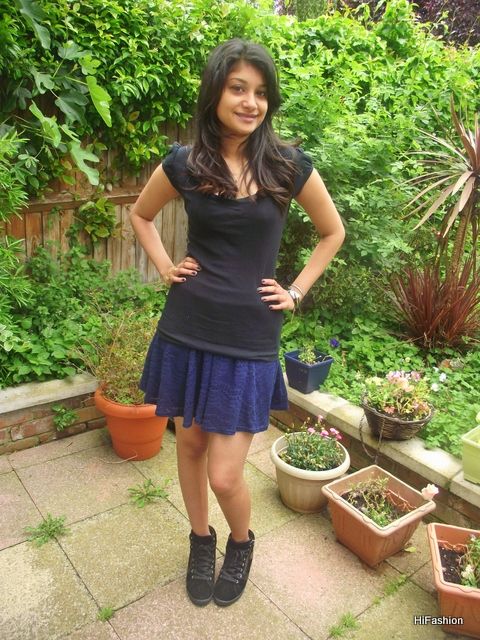 I love the lace skirt too. I saw it both on the ASOS and River Island sites, but it was sold out for ages. It finally arrived in my size and I bought it immediately and haven't looked back since. It's such an easy piece to wear.
My
bracelets are from Eclectic Eccentricity's new
geometric range
. The collection is heavily inspired by the 20's and 30s' and has some fantasticly bold shapes in it.
The first
piece I got was the Maya Wrap Bracelet - it wraps round my wrist three times and has a three-triangle design on it.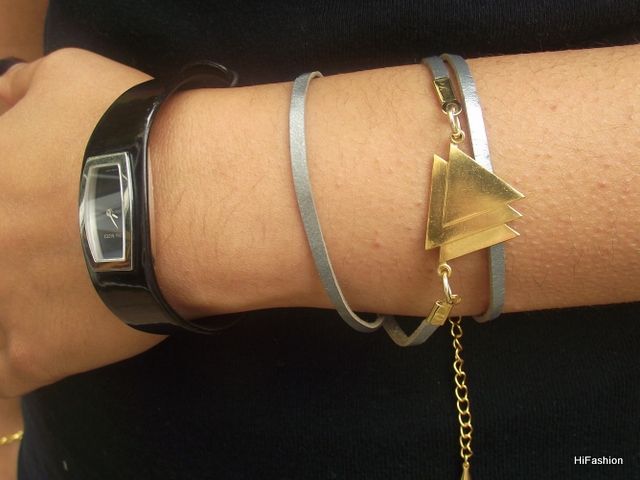 The second piece I got - The Lena Hand Piece - is my new favourite piece of jewellery. I've recently really fallen in love with hand pieces (bracelets that connect to rings) and this one is so stunning. The brass over lapping diamond design, along with the glass beads make it a unique piece, and one to stand out.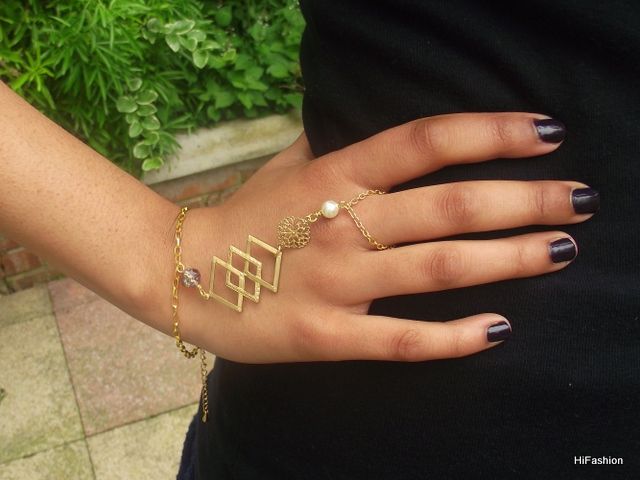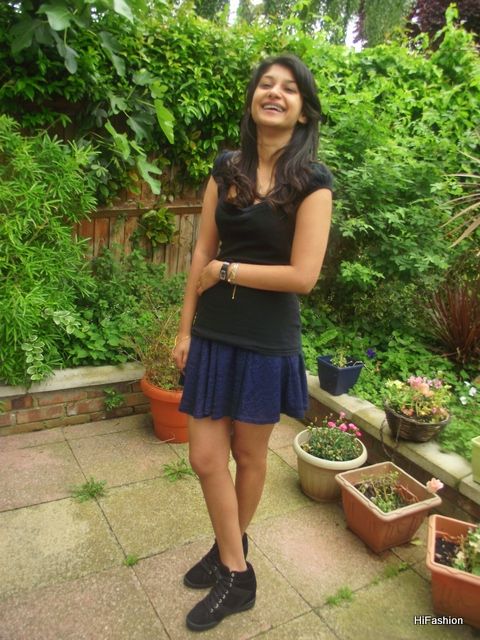 (And finally, in case you thought fashion bloggers don't laugh. Clearly I was saying something really funny. No one laughs at my jokes, so I just laugh at them myself.)
What do you do when in a blogging rut?
Sherin xx