Just wanted to thank everyone for your Birthday messages yesterday. I feel so lucky that I get messages from all over the world, and all walks of life! It's an amazing feeling and thanks to some great people, ended up being one of my favourite Birthday's.
Onto today's outfit. I absolutely love studs. They're such a fab way to add a bit of edge to any outfit and can look really cool. Obviously, it's probably best not to drown yourself in too much, so I love it best when it's subtle, like just on shoulders or the back of shoes.
Wearing:
T-shirt - Matalan
Skirt - Republic
Shoes - c/o
Tribeca
Sunglasses - Ray Bans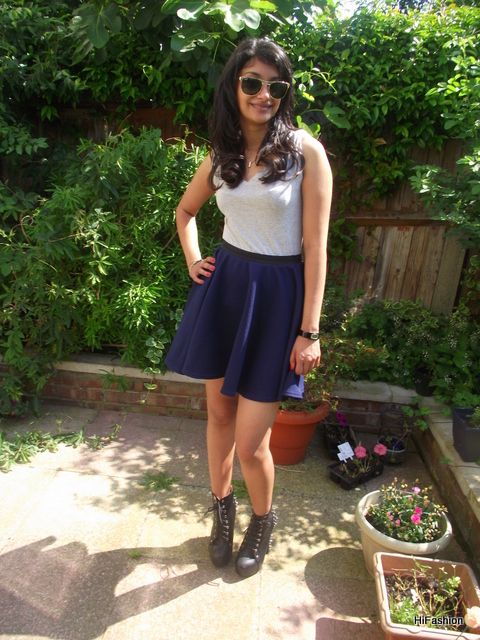 I'm loving how seriously cool these shoes are. Tribeca focus on really cool and unique shoes, and they're all pretty edgy with spikes and studs. They're faux leather and the 5.5 inch heel is surprisingly comfortable. I guess it's because it's a chunkier heel. I have a lot of classic/staple shoes, that it's nice to have a totally different and 'out there pair in my collection. Can't wait to pair these with more casual looks to really make them stand out.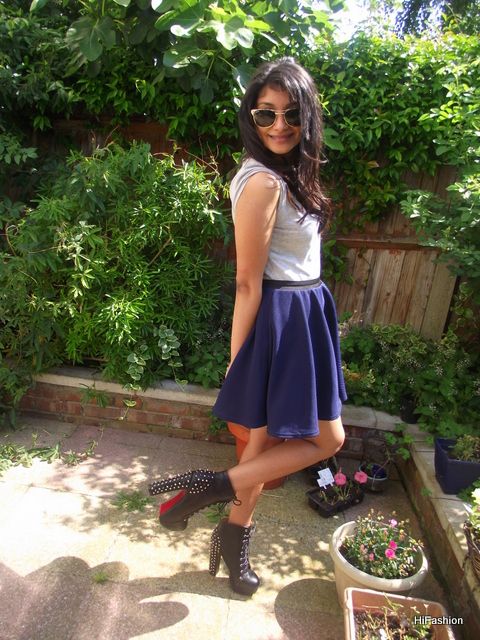 And in case you haven't noticed in these pictures, summer has FINALLY come to England. I love waking up to blue skies, putting on a cute little dress and being ready for the day (in contrast to the winter where I stay in my pajama's all day!) There is nothing a little sun can't cure.
How do you feel about spikes and studs on shoes?
Sherin xx