This outfit see's my favourite two trends of recent months: mint and hi-lo skirts/dresses. As you might know, I love my skirts short, and like having my legs out, which is why I barely touch maxi's. Hi-lo/maxi-mini skirts are my middle ground, and also keep my mum happy.
(Please excuse the tired eyes; I've been fasting recently and going 18 hours a day without food has really been getting to me!)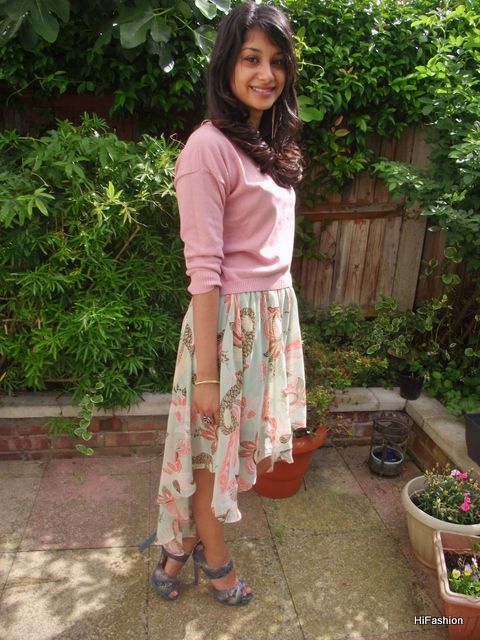 Wearing:
Top - Fat Face
Shoes - Love Label at Very
I've just gotten the skirt and have already been constantly wearing it. The paisley print is something I've never really worn before, but I absolutely love it. I decided to pair the pale, mint green, with a pale pink, and so, this is probably my most colourful outfit (don't worry, I won't be giving up my favourite monochrome look anytime soon).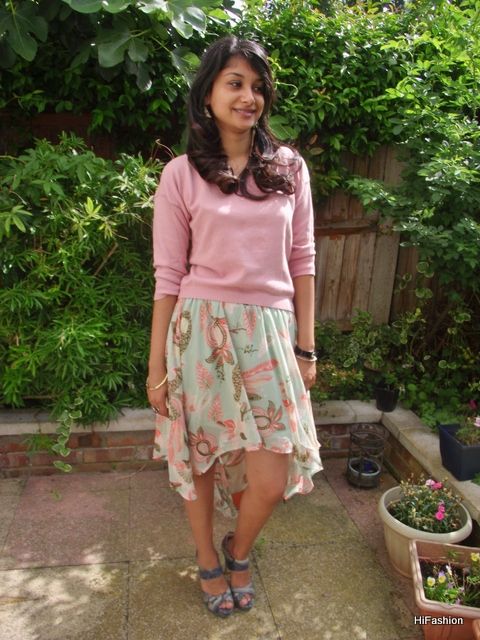 I've really been loving the recent sun we've had. It's amazing waking up to blue skies, and this skirt is perfectly floaty and light for the summer.
What have you been wearing in the sun?
Sherin xx