Clearly, I've run out of titles for my outfit posts. I am so in love with this dress, especially now that it looks like it's going to get a bit warmer...finally! I love how well it fits, especially the nipped waist.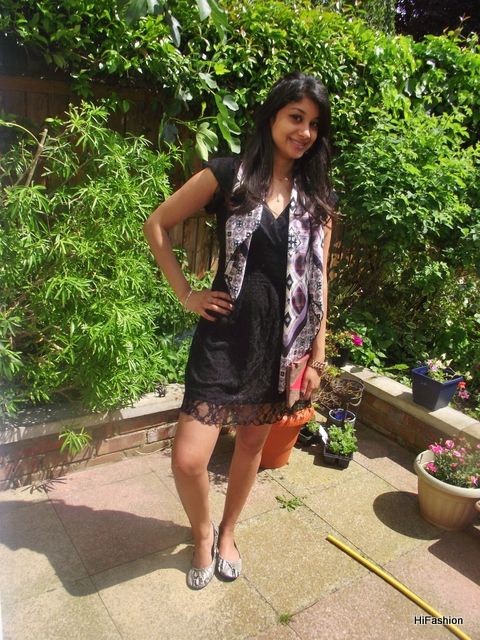 While I don't like doing fully 'c/o' blog posts, this is just what happened, and everything went so well together that I couldn't resist. I love how the scarf added some fun to the black dress, but also how it matched my shoes, and I loved the pop of colour from the clutch too.
I'm not a massive scarf wearer, but I'm fully in love with this one. It was sent over by Tie Rack and it's so beautiful that I had to put it around my neck immediately. The new range looks so beautiful, and the scarves themselves are made of 100% Italian Silk. Once you put the scarf in your hand, you can really tell that it's fantastic quality and so well made. They come in a variety of prints, and look so stunning.
And my flats were super comfortable. They're an amazing pair of foldable flats, from Butterfly Twist - who I've mentioned previously. Foldable flats are a fantastic invention. They're so easy to just put in your bag for a night out, then slip into once your heels start hurting. And these ones are snakeskin print, so look really pretty as well.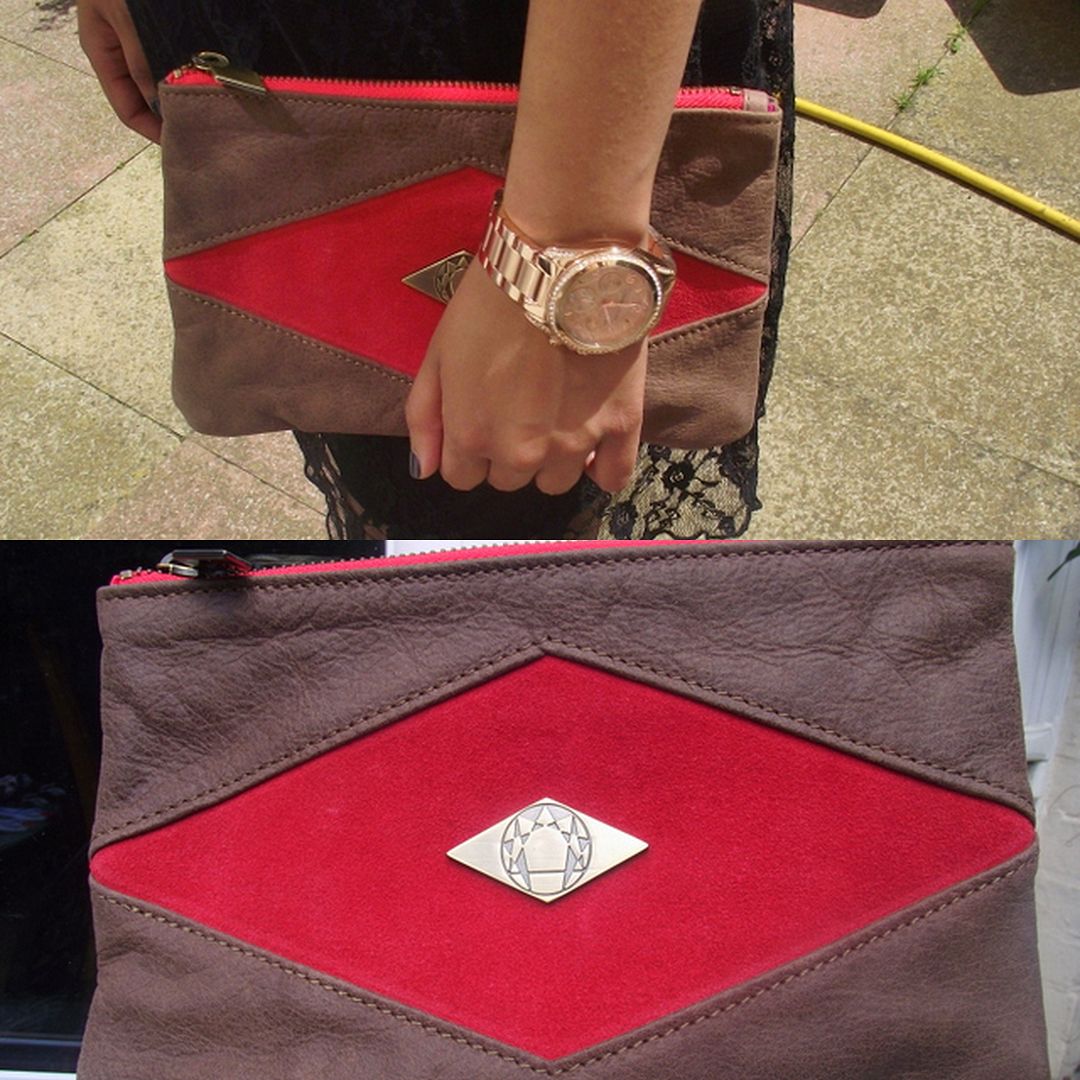 Major love for that clutch too. It can fit in surprisingly a lot! I bought it via Bamarang, who focus on having fantastic sales with a whole host of independent designers. It's a great idea as the sales really help spread the word about the specific brands, and it's a wonderful way to discover new designers. This clutch is from Mohekann, and it's such a wonderful piece, and comes in lots of colours. The patchwork detailing, with the logo, at the front is something I really like about it. It's also really light, so great for a night out.
What are you wearing today?
Sherin xx