No, sadly these aren't mine. I still haven't bought my first pair, but hopefully that will be changed soon. I got the chance to try these on, along with a lot of other designer pieces while at the
Buy My Wardrobe
showroom in London yesterday.
Wearing:
T-shirt - H&M
Cardigan - Zara
Jeans - Zara
Shoes - Louboutins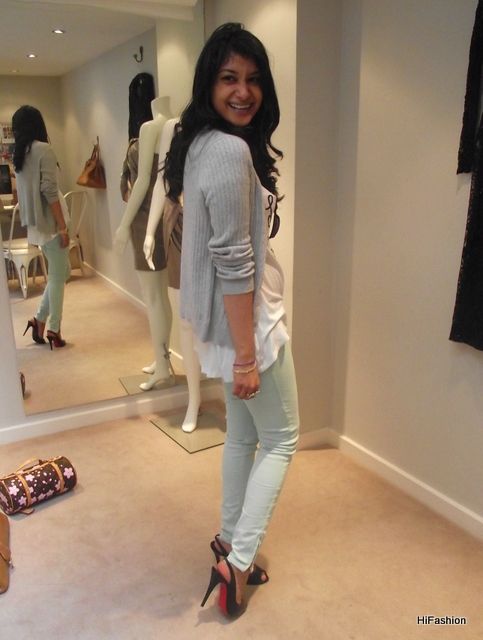 For those that don't know, Buy My Wardrobe is a great concept. Still in its Beta stage, it gives customers to buy and sell pre-owned designer goods. For the past few years, they've been putting together fashion recycling events and, as of the end of August, they'll launch their website as an exclusive online market place for luxury designer products.
The website is a fantastic idea as it'll give people the opportunity to both buy and sell real designer products at a fraction of the original price. Each seller is properly vetted as well, so you know that you're getting the real deal and that it's all authentic. I had a look at the showroom, and saw that a lot of the pieces already in there were barely worn, and some even had original tags on them.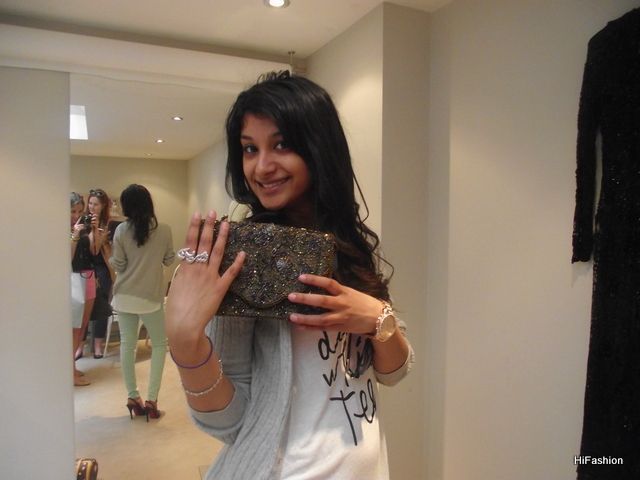 Although a lot will be bought and sold online, the showroom (17 Seymour Place, London) will still house a lot of products. Sellers are given the option of the VIP experience where Buy My Wardrobe do all the leg work, from taking the product to photographing it, putting it online, selling it and sending it off. Customers will also be able to come in the showroom and buy pieces from the rails.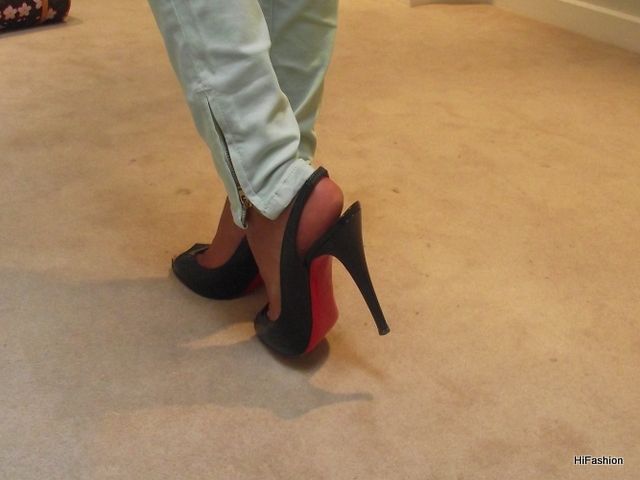 We had so much fun while in the showroom, and I had so much fun trying on the Louboutins. There were rails full of designer goods, from the likes of Chanel, Hermes (There was a gorgeous Birkin bag with my name on it), Marc Jacobs, Prada and so many more. It's seriously a fashionista's heaven.
Would you buy pre-owned designer goods, and don't I really need a pair of Louboutins now?
Massive thanks to
Elodie
for taking my pictures
Sherin xx
Don't forget I have a giveaway going on to win a
GUESS watch
.