Did you know that there was once a time when I didn't have 100+ shoes? It's true: a couple of years ago I had a mere handful of shoes, and so had less choice about what to wear. But I didn't mind because all I needed was my hi-top Converse
trainers
, sadly, I had to say goodbye to them recently, and got myself a new, identical pair.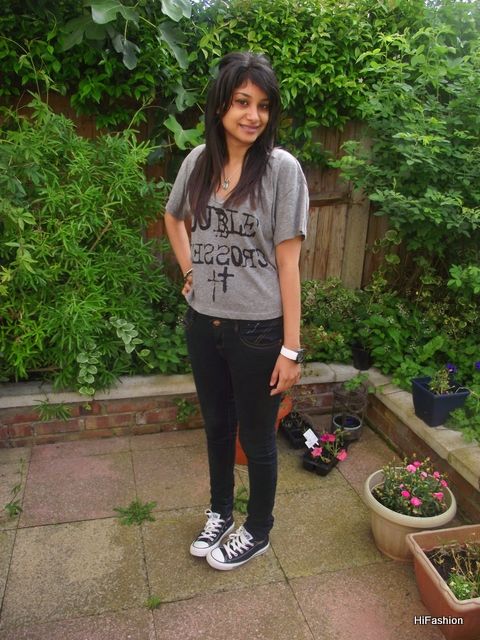 I
got those first hi-tops when I was 17, wore them through school, university and even into my first internship once I graduated. That was over a space of about 4 years. 4 years of wearing exactly the same shoes pretty much everyday. Naturally I loved them, but as you can also imagine, by now they were in an awful state. They were pretty much ripped all over the side, and even around the logo. I do love it when things get completely worn out, but it was still a teeny bit hard to throw away something that had been such a huge part of my life for so long, despite the fact I hadn't worn them in a year or so.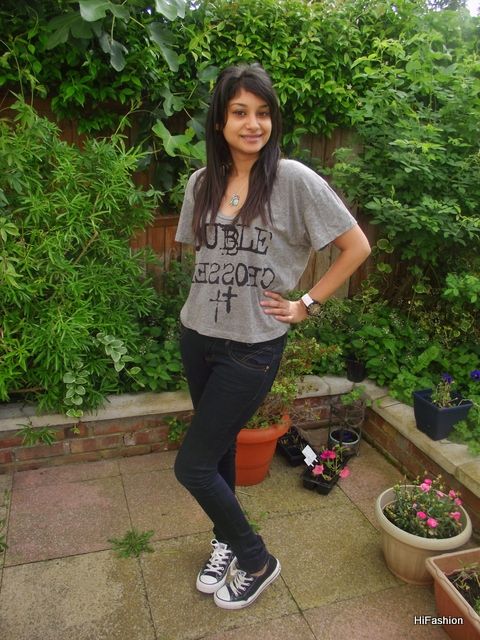 But before I threw my old ones away, I bought a pretty much identical pair, only as lo-tops, so I could wear them more with skirts. I paired my new ones with a casual look over the weekend, of a t-shirt and jeans. They still look really new and clean, so I'm going to have to drive over them, or rub them in mud or something. Either way, I can't wait to really wear them in like I did with the previous ones.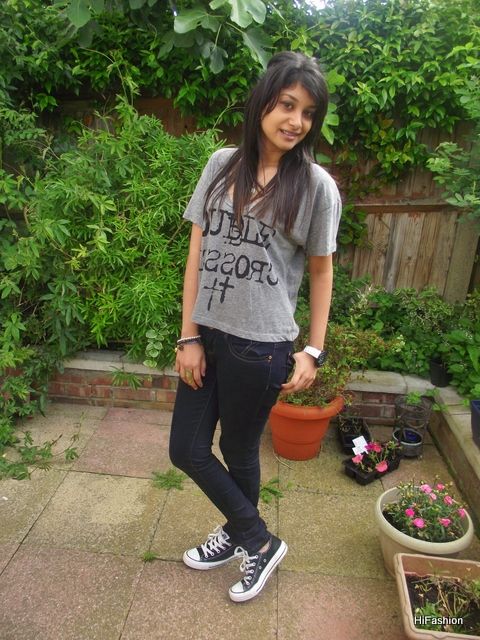 Also, true story, I bought that t-shirt under the pretences of it being a crop top. Clearly I'm shorter than I think, or Urban Outfitters lied to me, haha!
Have you ever had to throw away a piece of clothing that you absolutely loved? What's the best way to get new shoes more dirty?
Sherin xx
P.S. In case you wanted to see just how bad the old ones had gotten: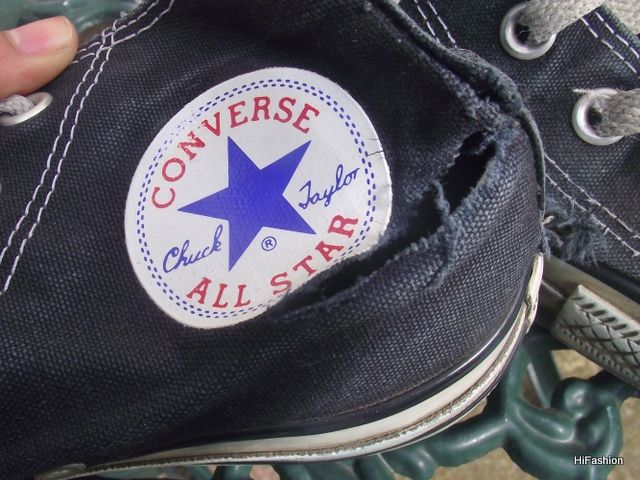 P.P.S: My
GIVEAWAY
!!