Ok, so it's not really neon, but the bottom of the skirt was bright enough, right? I'm surprised how much colour I've been injecting into my wardrobe. I spent the winter pretty much in monochrome, so I'm happily adding some brightness to my life. My bedroom floor, the other night, looked like a rainbow had fallen asleep in the corner. I've even been wearing more red lipstick lately!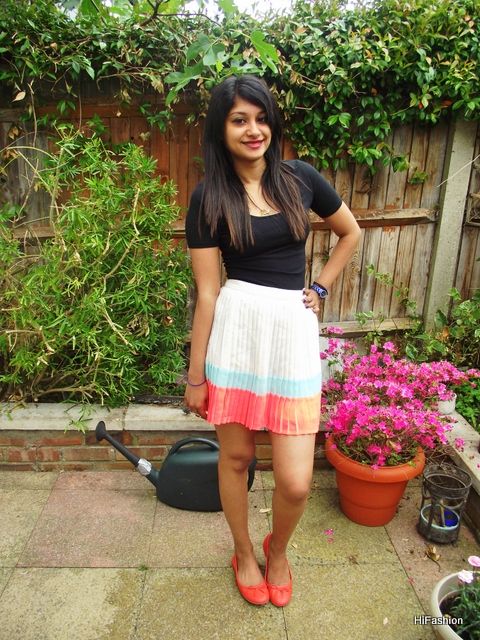 Wearing:
Tee - H&M
Skirt - C/o Glamorous UK
Shoes - Georgia Rose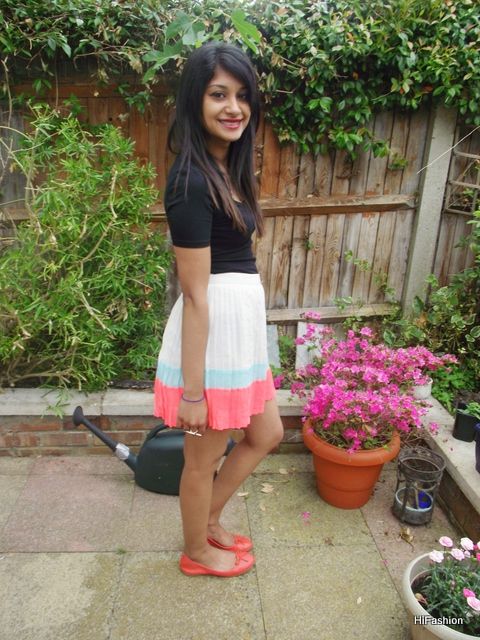 Isn't the skirt the most amazing thing ever? I love the colours at the bottom. They're a lot brighter in person and definitely add the right amount of colour to any look. It was very kindly sent over from
Glamorous UK
and I can see myself wearing it a lot over the next few months. Sadly, the sun has disappeared again, but hopefully should be back soon (please).
The site also has some other great pieces, and everything is so affordable.I have my eye on quite a bit from the site, so I can't to do some shopping to get my summer wardrobe into shape. (I actually need to get myself into shape to. Not helped by the massive Cheesecake I had for dinner).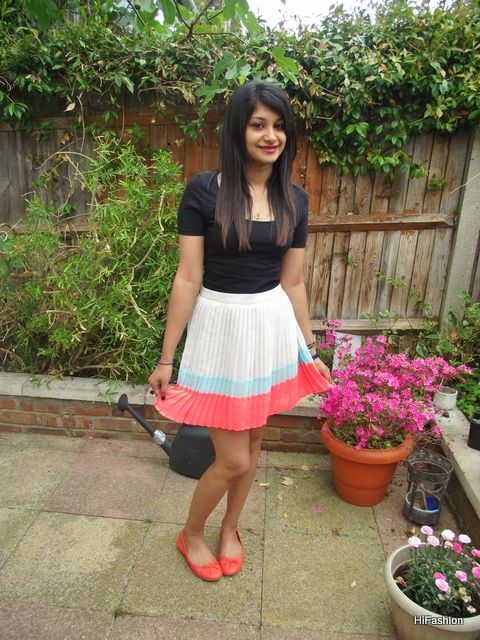 How are you injecting colour into your lives?
Sherin