Time for another giveaway. This times it involves my one love that's greater than fashion: music. I absolutely love music and for me, having an amazing and cool pair of headphones is just as important as having a killer pair of heels. I've joined forces with
HiFi-Tower
to offer one of you a pair of Philips Headphones. They also have a fashion feel to them: they have interchangeable ear cap colours, so you can match them with your look or phone/MP3.
The headphones are the Philips SHH2618 in ears, and colours include silver, yellow and green. They look so cool. I'm getting a pair myself, so can't wait to try them out and give them a listen myself, but I'm expecting great things. They also look small and portable, so you can take them anywhere. These are other
stereo headphones
are available at HiFi-Tower.co.uk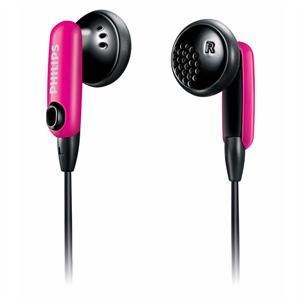 To win, just comment below let me know how you've customised your phones/mp3 players to fit in with your style.
The competition will run for one week, so will end on 13th June 2012.
Sherin xx
This competition is open to the following countries: UK, Austria, Belgium, Czech Republic, Denmark, Estonia, Finland, France, Germany, Hungary, Ireland, Italy, Latvia, Luxembourg, Netherlands, Poland, Portugal, Slovakia, Spain and Sweden.
Good Luck!
Sherin xx