I went to the launch of Jameela Jamil's new line, for
Very
- called Jam - a few weeks ago and was really impressed at it. I'm already a fan of Very's other celebrity lines, so can't wait for this one to hit stores.
I was lucky enough to get one of the pieces from the collection and I really like it. One thing I love about the line is that they're all pieces that scream 'Jameela'. I love celebrity lines when it's pieces that they would actually wear.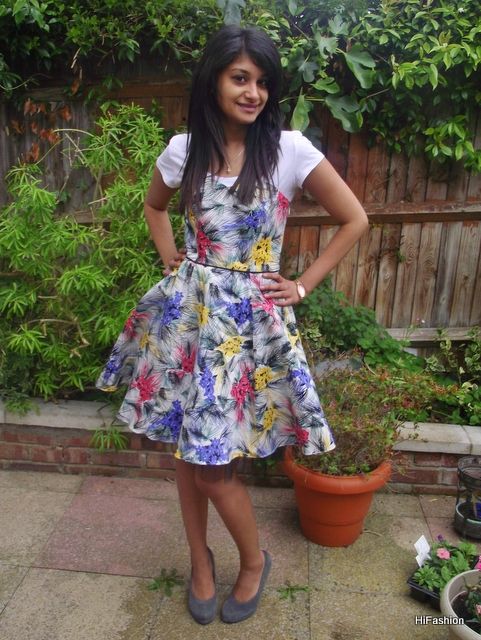 The dress is actually sleeveless, but I'm not a massive fan of my shoulders, so I added a t-shirt underneath and it looked natutal enough.
The dress is gorgeous. I really love the print and how it flicks out like a 50's style dress. It's been made with a lot of effort, which is clear to see from the layers of 'pouff' from underneath the skirt.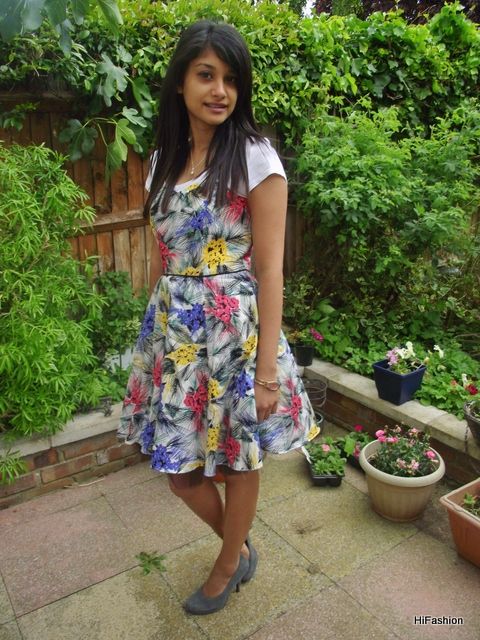 (This is my 'I cannot believe it is this cold in June' face).
I can't wait to wear this dress more. It's a dressey dress, but I'm definitely going to be wearing it for more casual summer get togethers, so that I can get the most out of the dress.
Sherin xx