As we know, I love a good piece of statement jewellery, but sometimes it's nice to go minimal and wear something delicate and gorgeous. Unfortunately, real diamonds and 24K gold is super expensive, so not something you can buy or wear on a daily basis. That's why I was really excited to discover
by Brilliant
, who aim to bring gorgeous jewellery at more affordable prices.
The jewellery is high quality and it all looks absolutely stunning. by Brilliant used simulated diamonds, which are ethical and grown in laboratories, under special conditions. We've all seen the movie 'Blood Diamond', so know the issues behind where diamonds come from, so it's so nice to see that this is a more ethical way of getting gorgeous jewellery. They are made so beautifully that, to the untrained eye, they can easily be mistaken as actual diamonds. Gemologists have agreed that these are the finest diamond simulants ever. The cut and clarity is the as similar to diamonds as they can be. They are absolutely flawless and are set in Sterling Silver, or 9K, 14K or 18K gold.
I went in store recently, which is tucked away behind Sloane Square, right in the middle of Duke of York Square. I got to check out some of the pieces for myself and even met with one of the store's creators, Dervla, who is absolutely lovely and knows so much about jewellery. I had a great time looking through all the individual pieces and trying them on myself.
Everything looked absolutely stunning, with a lot of the pieces being priced under £150. They definitely looked like they were worth more than that and I'm really tempted to get myself a present (hint hint Mum/Dad if you're reading this in the run up to my Birthday next month). These are pieces that will last a lifetime, and can even be passed down generations, making them extra special. Every girl should have a piece of jewellery like that and not have to pay a fortune to get it!
I've been hooked on the website, and here a few of my favourite pieces from the site: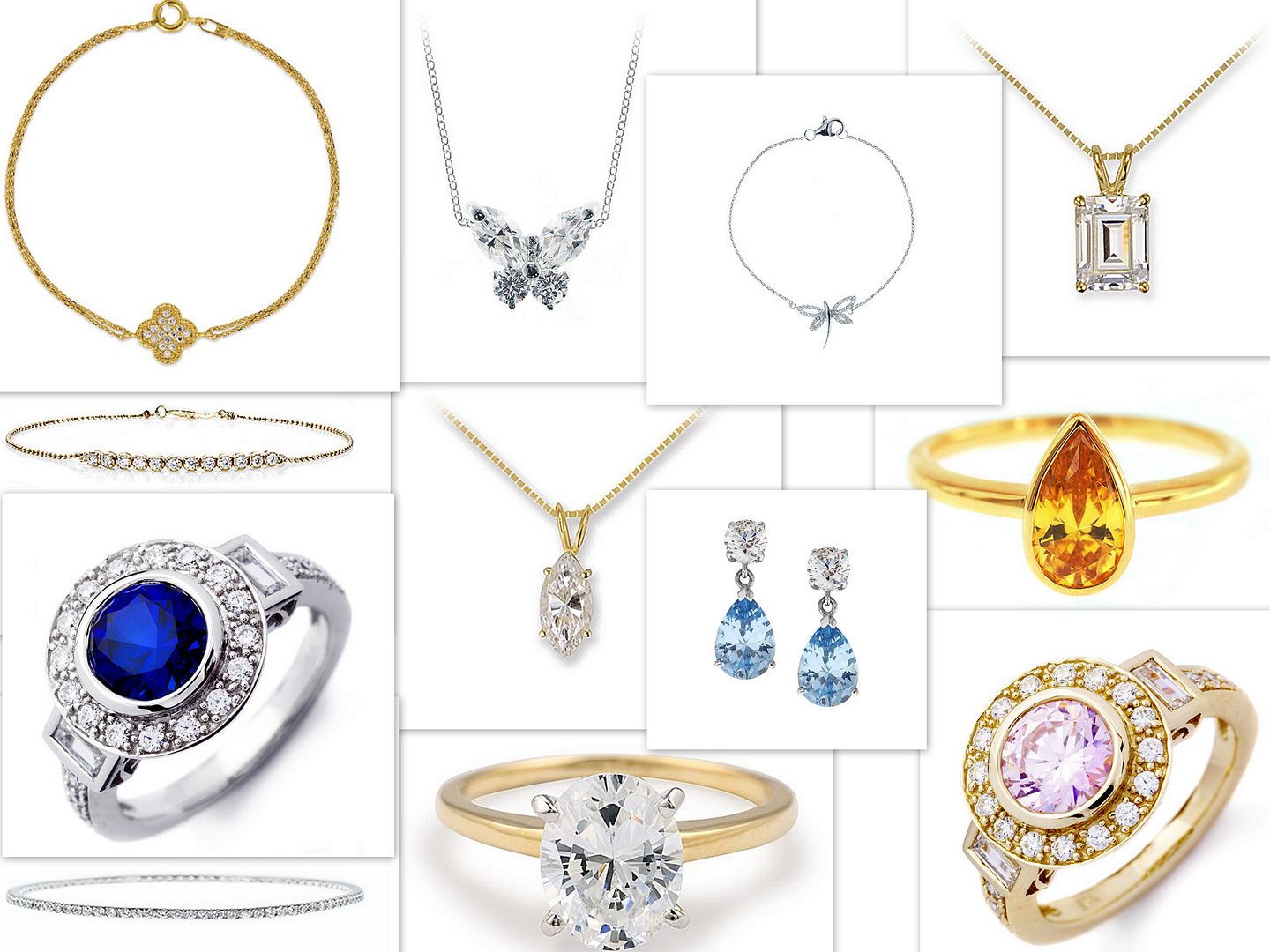 Would you be more likely to wear simulant diamonds like these? And aren't they just gorgeous?
Sherin xx