Yesterday, before heading into town for a few press days, I helped my mum around the house. She'd invited several friends and insisted that I go a bit more traditional with my outfit. So to prove that I really am a great daughter, I went for it and dug this traditional outfit from the back of my closet.
I'm not the biggest fan of the traditional look, especially when it's so hot that I'd rather have my legs out, but for weddings and when I have to visit family in Pakistan, it's a must.
Wearing:
Salwar Kameez - Pakistan
Shoes - Priceless
Bangles - H&M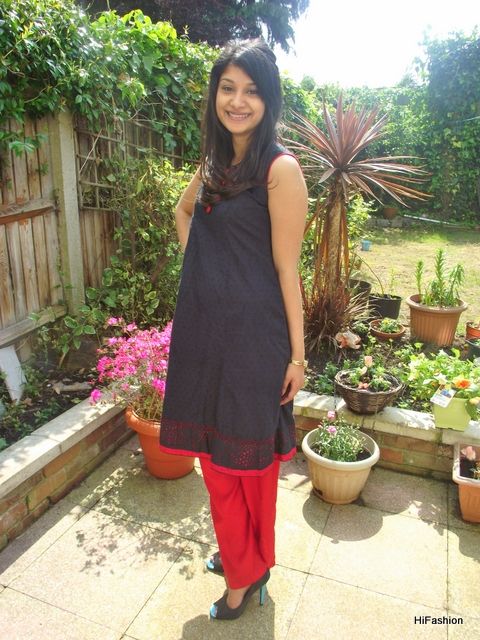 This was sent to me by relatives a few years ago, and have only managed to wear it once or twice. It's probably my favourite out of all the South Asian clothes I have. I especially love the A-Line fitting it has. And I do love the red! Although honestly, I did only wear this for about two hours before changing to head out.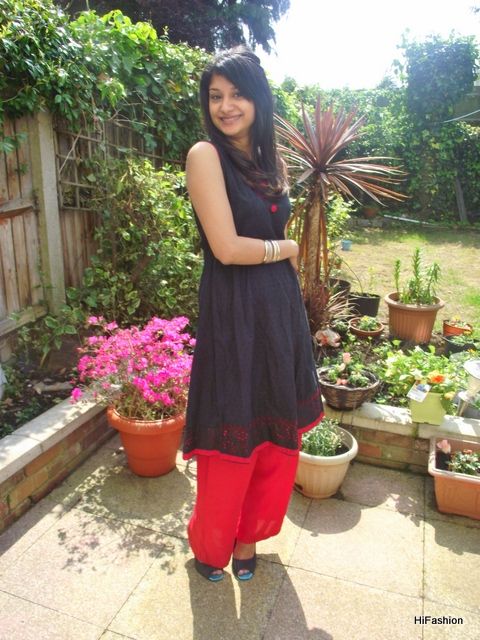 I am in love with the weather in London right now. London in the sun is the most beautiful place ever. Everyone is so happy and dressed so bright. After a long winter, where we were still wearing big coats last week, I can only hope for a longer summer. I also now have a couple of days with no real plans, so am looking forward to doing some picnics and days out.
Is this something you would wear?
Sherin xx