Dr Marten shoes were something that I never thought I could pull off. But that's the beauty of blogging: it gives me a chance to try things I normally wouldn't have, and I'm now an official Docs convert.
When
Cloggs
offered to send me a pair of classic black patent ones, I knew I'd have so much fun styling them. I immediately pictured them this pink dress and the two were a match made in fashion heaven.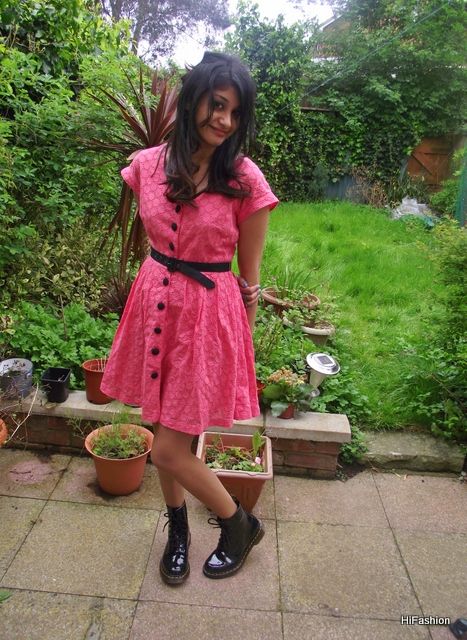 Wearing:
Dress - Henry Holland for Debenhams
Shoes - Doc c/o Cloggs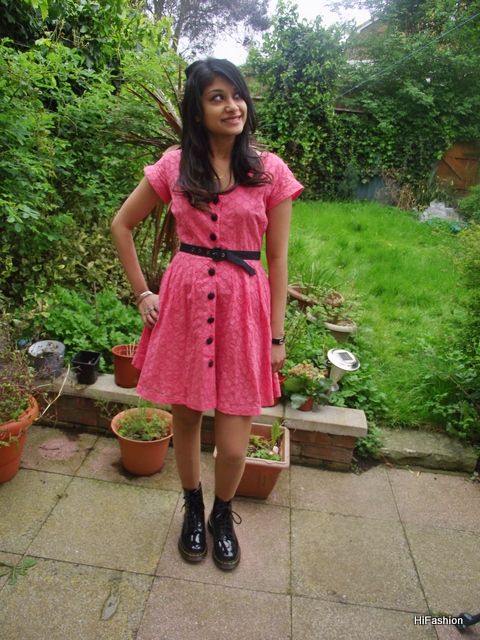 I really loved the contrast of the tough boots, with the girlier dress. The two definitely went a lot better together than I initially thought. This will definitely be a look that you'll see more rocking more of over the Summer (if it ever decides to come).
And what did I think of the Docs themselves? Well, I really liked them, and can definitely see myself wearing more of this pair in the future. I loved how they edged up my look and they're so fun to wear! So yes, officially a Docs fan right now. I'm so glad that I finally have my first pair. They're definitely a shoe that you need in your wardrobe,
Also, this probably isn't the time or place to mention this, but I had my favourite musical experience last night. I saw my musical hero, Brian Fallon (from The Gaslight Anthem and The Horrible Crowes) last night in a really amazing and intimate setting. There were about 25 people there, and we got to sit on the floor with him, while he did an acoustic set. It did set me an hour or so behind schedule for my evening events, but it was worth it. He sounded great! And yes, I was that close to him. No more than half a metre.
And obviously, there's no point taking a normal picture when meeting your hero. I made him make a funny face!
How would you wear a pair of Docs?
Sherin xx