Anyone familiar with
TOMS
will know what amazing work they do. For those who don't know, for every one pair of shoes you buy from them, one pair goes to a child in need in a developing country. I've always found founder, Blake Mycoskie, such an inspiration, and I've got my hands on his
book
, which I can't wait to read (for every copy of the book you do buy, a new book will be given to a child in need). A lot of people as why not water or medication, but shoes also have an importance. Young children have to walk a long way, barefoot, on rough terrain, so a decent pair of shoes can make all the difference.
They've just launched their new pop up store in Covent Garden (69 Neal Street) and I had so much fun spending a morning there a few days ago.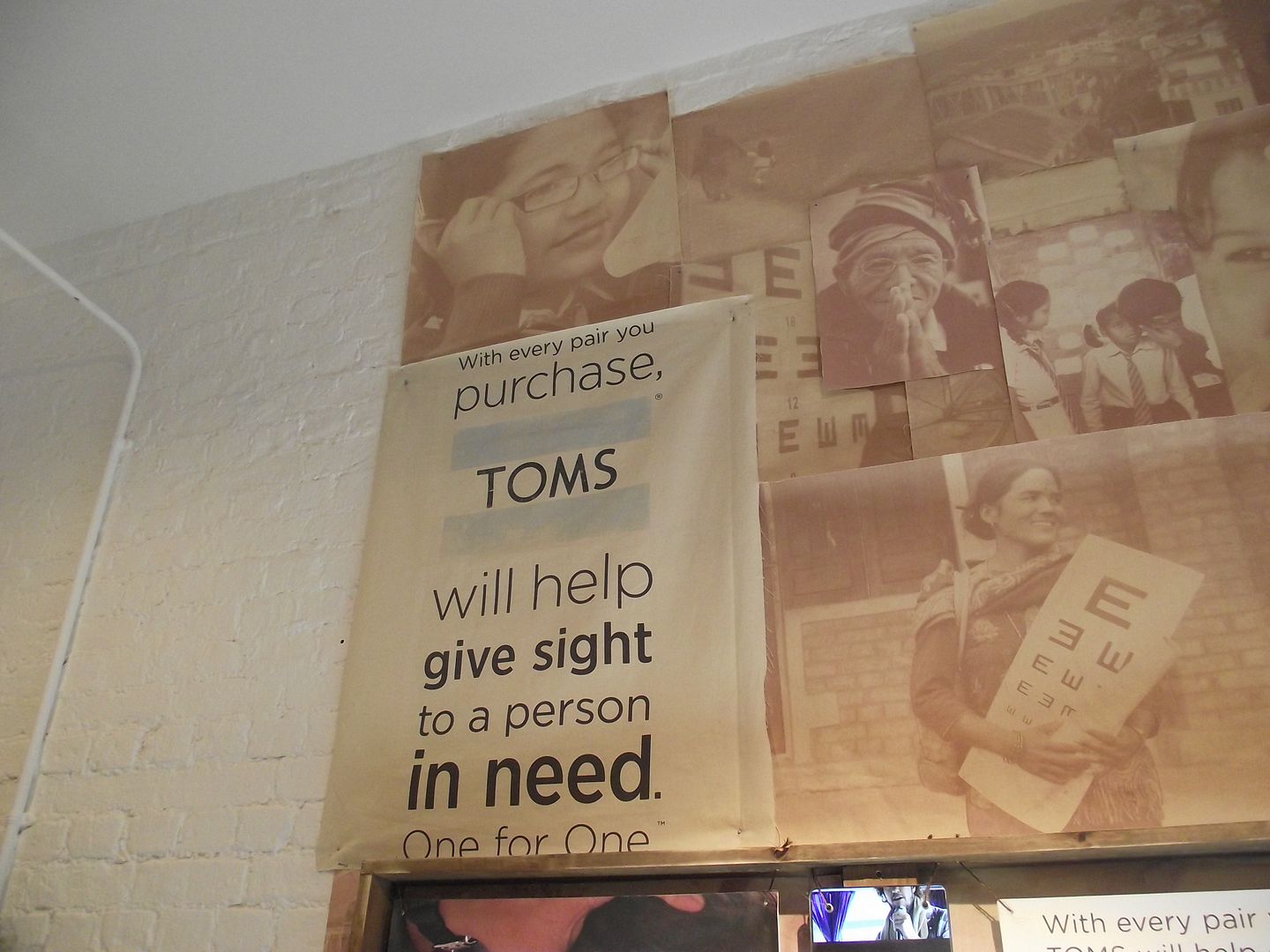 As well as checking out some of the amazing new shoes they have - it's nice to see some wedges and trainers in the collection - I was also introduced to their eyewear. They had some amazing pairs of sunglasses, and the aviators in particular looked really cool and wearable for the summer. And in keeping with their '
One To One
' motto,for every pair of sunglasses you buy, TOMS will help give sight to to a person in need.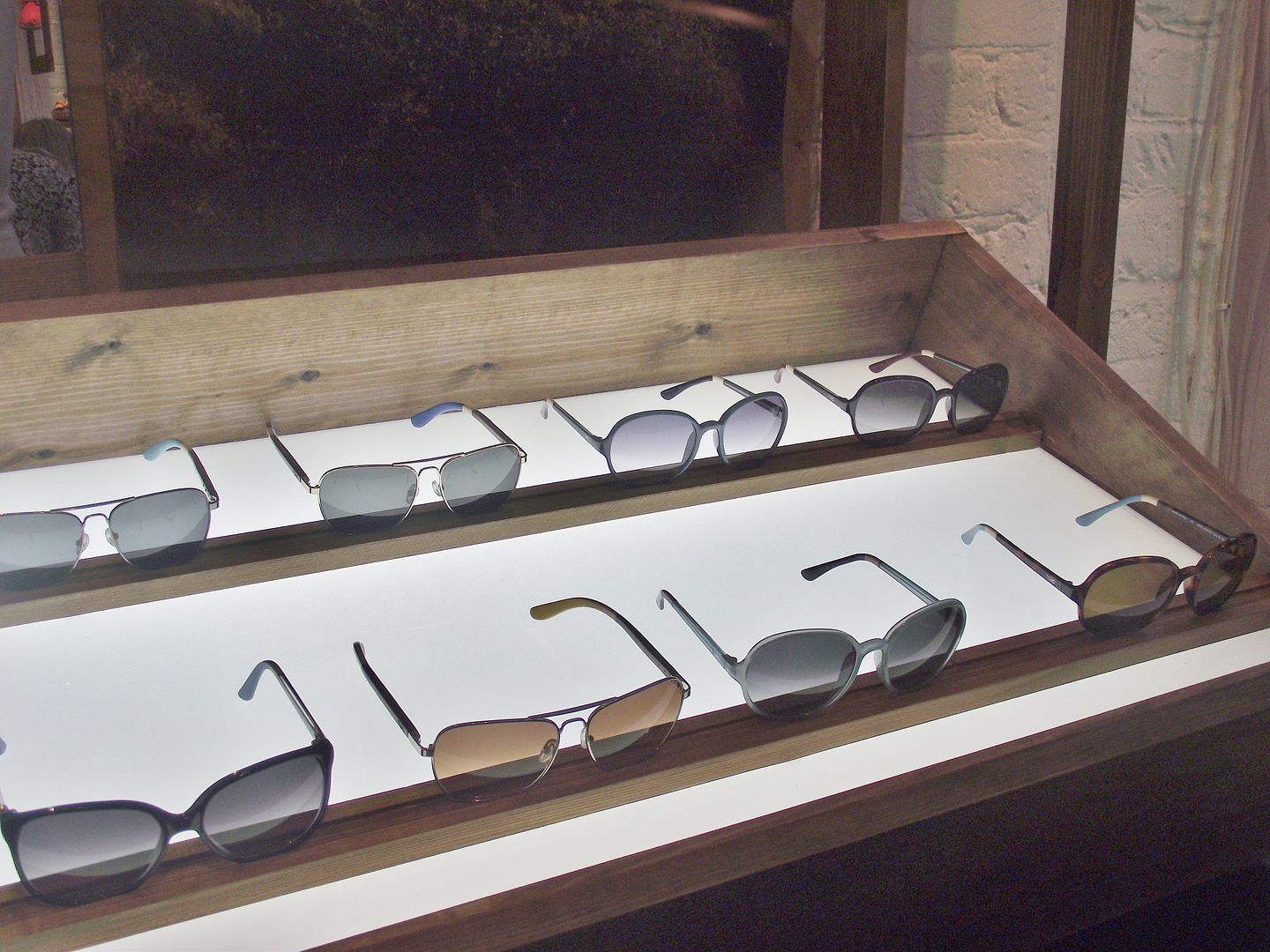 They help give sight in many ways, such as medical treatment, prescription glasses and sight saving surgery and have been helping in the likes of Cambodia and Nepal. As someone with poor eyesight, I need my glasses a lot, and couldn't imagine not being able to have them. Being able to see properly makes a huge difference to daily life.
I also really enjoyed looking at some new shoes (and going home with a really cool pair). Alongside the classic TOMS we all know, there were also some cool new designs. I absolutely loved the wedges: they looked really stylish and, alongside the cute flats, they're perfectly girly. They have a more grown up feel to them and can easily worn to work, or with cute summer dresses.
I loved the bright colours and prints as well!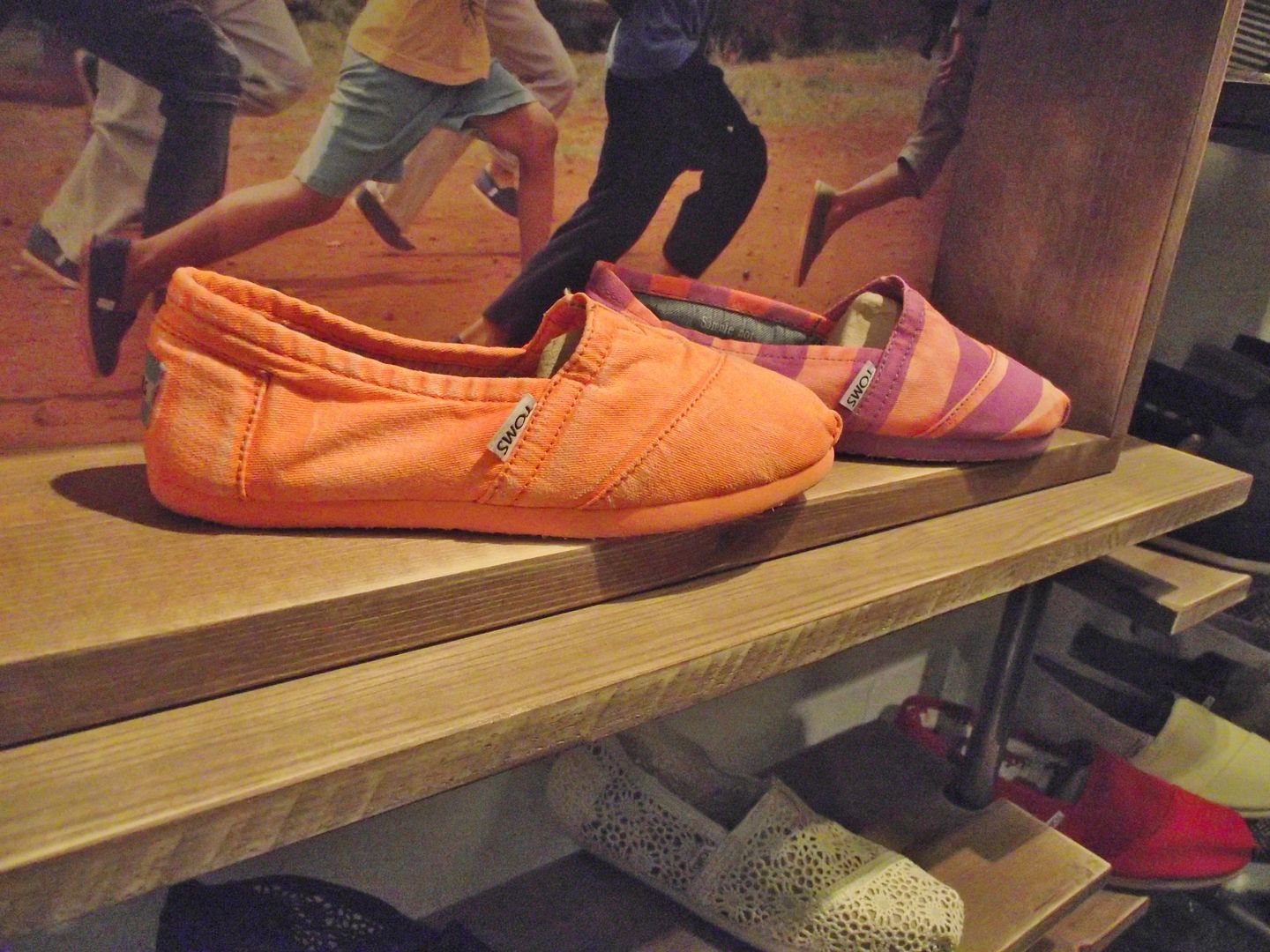 I went home with a pair from the Cordone collection. I've had a pair TOMS before, and they're so comfortable! I love how these are laceless and have a rope bottom, making them really comfy.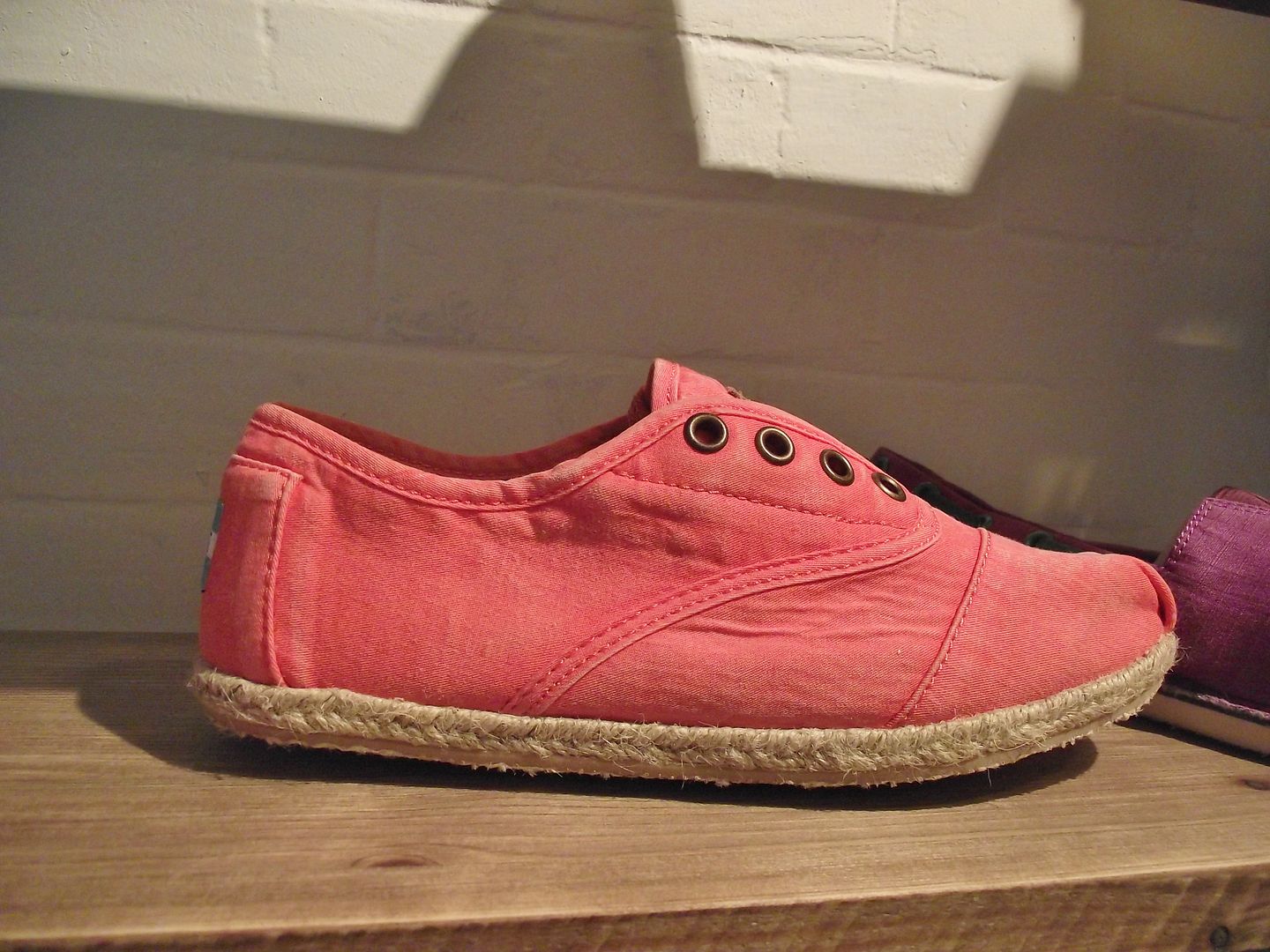 The pop up store will be really interactive and fun as well. There's a downstairs section where you can make a replica paper pair, and the best design every week wins their design on an actual pair of TOMS. You can also take part in some t-shirt customisation (which I did, and kind of failed at: I had glitter and pen stains on my hands when I was done) and also a silent auction on some cool glasses, which have been customised by artists.
There's also a chalkboard with polaroid pictures of everything. Naturally I had to pose with a pair of really cute wedges. Don't I look really happy? Only shoes can make me that happy.
So if you're in London, definitely head on down. The pop up store is there until the end of June and is a lot of fun to hang in store at.
Do you have a pair of TOMS?
Sherin xx