Take10 has had a long and unplanned hiatus, but we're back. After a couple of line up changes, we're super excited to welcome
Olivia
and
Fritha
to the gang. Can't wait to do more challenges with you guys!
This month's sponsor is
Debenhams
, once again, and this time we picked something from the H! by Henry Holland collection. I have a few pieces from previous H! by Henry Holland collections and still love them, so I was looking forward to trying something from the new collection out.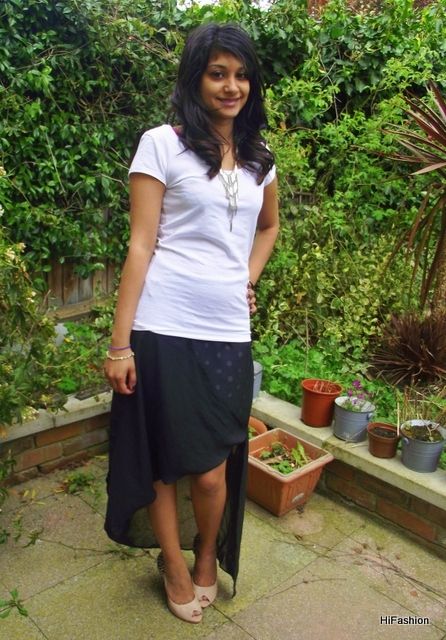 Wearing:
Tee - H&M
Skirt - H! by Henry Holland, c/o Debenhams
Shoes - Sam Edelman
Necklace - Kew 159
I actually quite liked the skirt, especially since it was something I wouldn't have picked out myself (one of the major perks of blogging). I like how the maxi part of the skirt is sheer, but there's a shorter polka dot skirt under it, and it looks cool peeking out from below. I never fully embraced the maxi trend, so I decided to do something different, and pinned the front so that it became a mini/maxi (mixi?) skirt instead, which I was much more comfortable it. Oh, and a bit of spiked Sam Edelman always adds some glam to a look.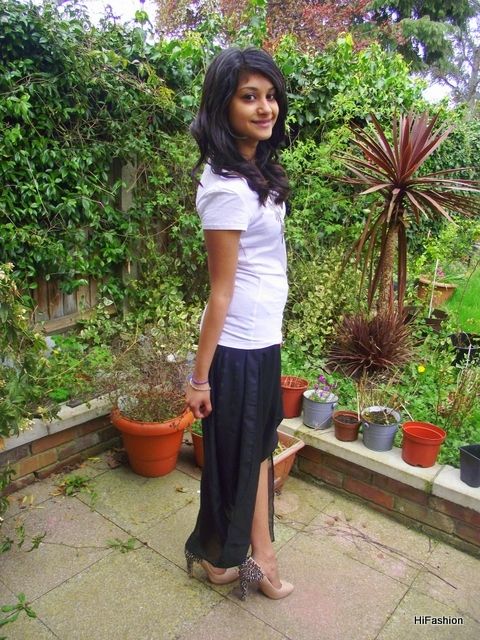 It's a pretty skirt and was a lot of fun to style. I think I need to incorporate more sheer in my life!
And here's how everyone else styles their piece. There's an even split as we decided on two different pieces: the sheer skirt, and a lovely kite printed dress.
Do you prefer the dress or the skirt? How would you style each piece?
Sherin xx