It cleared up a bit yesterday afternoon, and was even warm enough to go out without a coat. But that was after a morning of raining, and it gave me the chance to take out my brand spanking new bright yellow
Sperry
Wellies.

Wearing:
Tee - H&M
Cardigan - People Tree
Jeans - A Wear
Wellies - c/o Sperry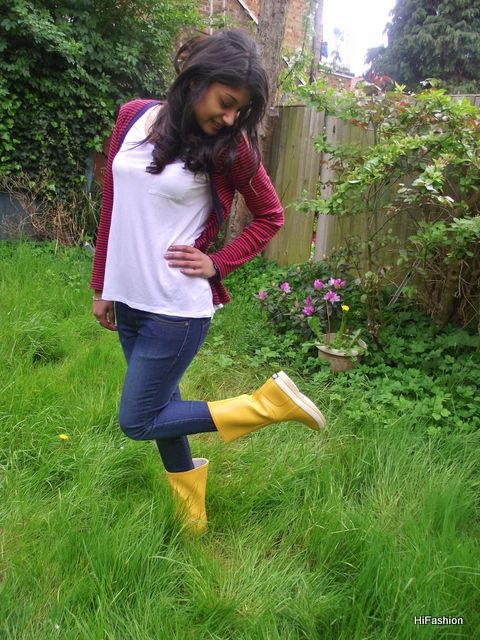 I am in love with the Sperry Wellies. I think the colour is amazing and so much fun. I've always said I need more brights in my life, and these are perfect to brighten up any rainy day. They're also really comfortable and warm from the inside. My favourite bit is that they have the same soles as normal Sperry's, so have amazing grip on them. Perfect if you're anything like me, and keep falling in the rain!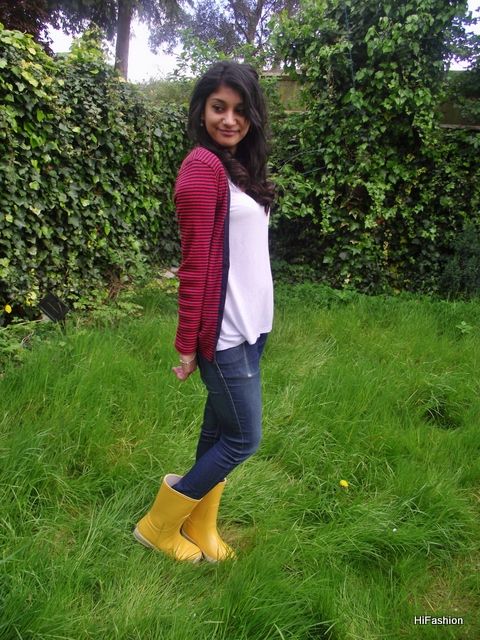 Can you see the white mark on my jeans? I'm proud to say that they are an authentic 'wear and tear' mark. I love wearing my jeans to death and always get proud when they get rips from being worn too much. This is also one of my first rips that's not in an awkward place! Also, I think it's about time we cut the grass in our garden!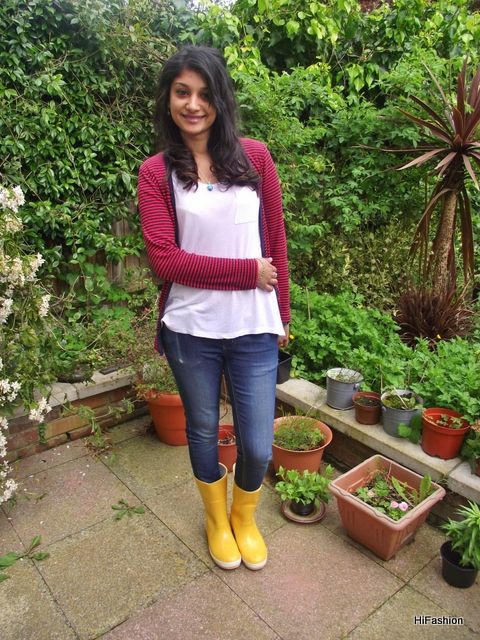 Are you Welly wearer?
Sherin xx