I'll be the first to admit, I'm a TV-aholic. For me, there's no better way to unwind after a long day than to sit there and catch up with my favourite shows. I've recently discovered a new show:
Hart of Dixie
, and I'm absolutely hooked.
It stars Rachel Bilson (from OC fame) as a super stylish surgeon from New York, who has to move to the small ton of Bluebell, Alabama to work as a GP. It's a sweet show, and what really stands out for me is the fashion. Alongside all the pretty cute fashion from the locals from Bluebell, Rachel Bilson (Zoe Hart) has an amazing wardrobe. Between the shoes and the really cute shorts, it's the perfect reason to watch the show (and the storyline is fab as well by the way)!
Here are a few of my favourites from Bilson's looks from the show.
As you can tell, shorts are a staple in Zoe Hart's wardrobe. I'm so encouraged to get myself a few pairs now as well.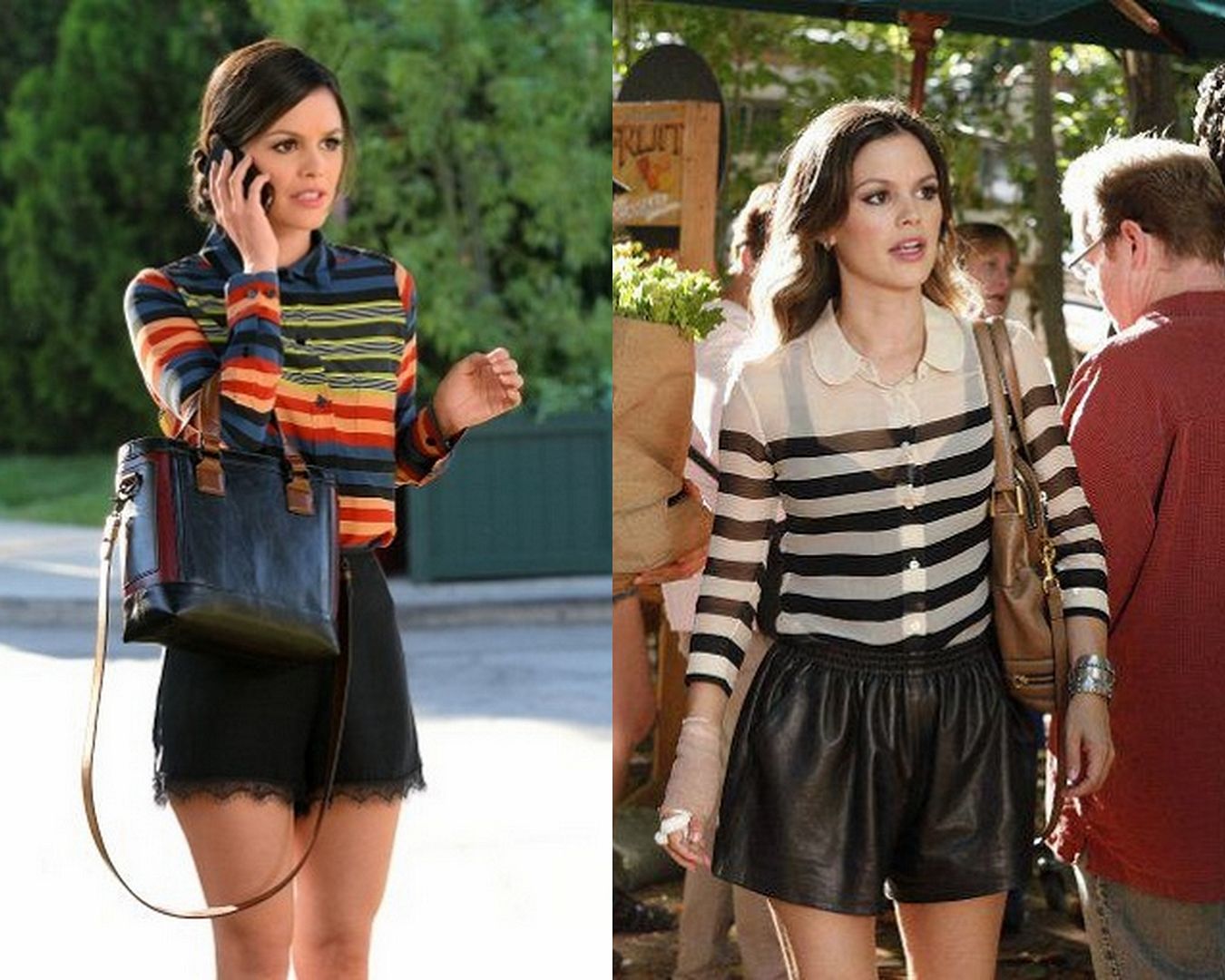 I love both looks above. The lace shorts look so cure, especially paired with the colourful blouse (and gorgeous bag). The leather shorts are a more classic look, and the sheer blouse paired with it make's it one of my favourite looks so far, that I've seen.
Below is one of the first looks you see on the show, and is another classic look. I love those black shorts so much! I definitely need a pair. And how stunning does Bilson look?
Below is definitely my favourite look from the show. I love how she still looks so glam in such a laid back look. And as you know, I love any outfit when there's a pair of Converses involved! And I think it's time for me to invest in an American Football jersey!
And here's Rachel with a few of the male eye candy's from the show, again she's looking stunning!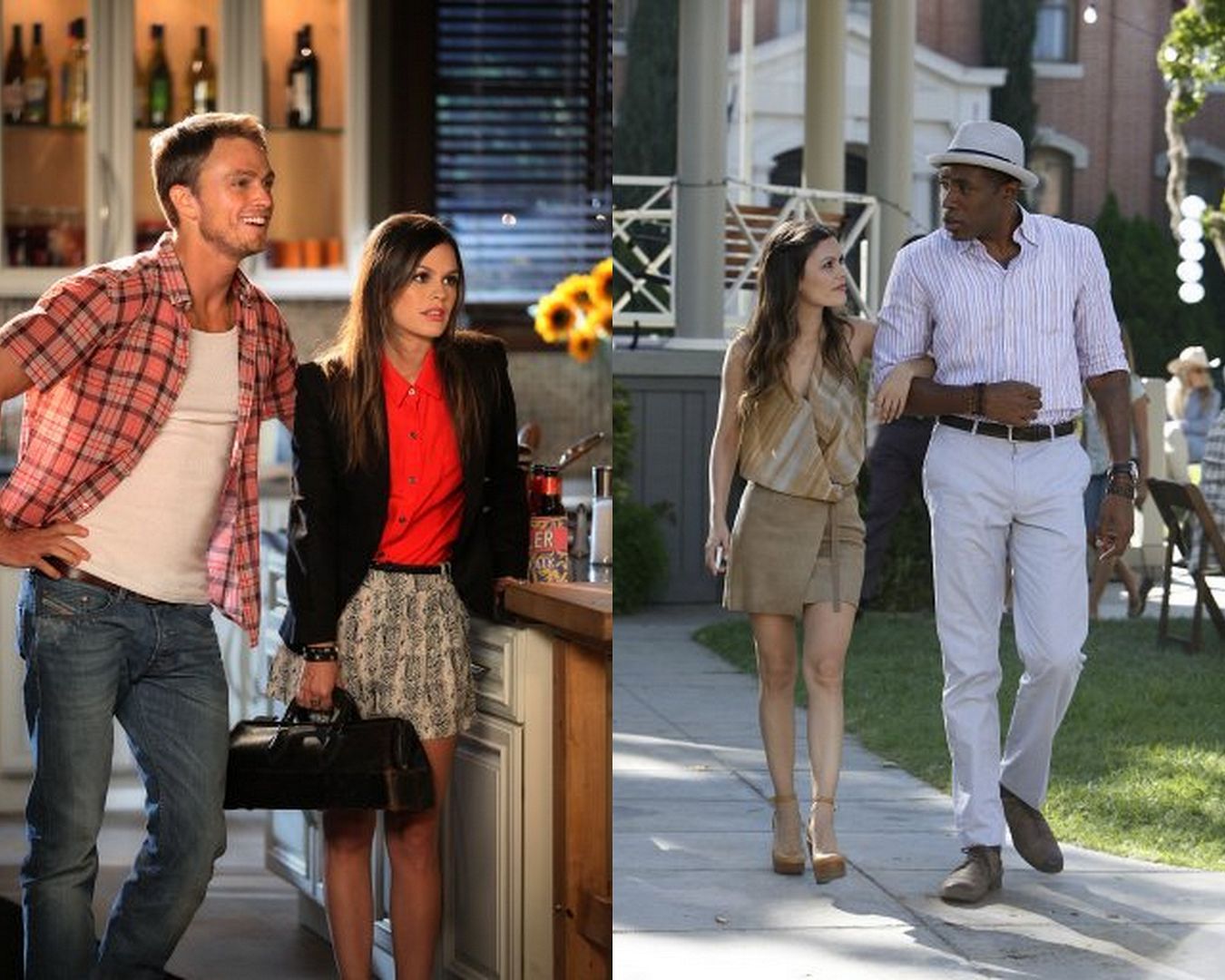 I love the coloured blouse in the first picture, where she is with my her love interest, Wade. And again, super cute shorts.
Are you seeing the gorgeous killer heels in the second picture? As a shoe fan, her heel collection from the show really makes me giddy with excitement. She's pictured with the towns mayor (I wish Boris was more like that! right!?) She's definitely rocking the neutrals!
And a round up of some of my other favourite looks: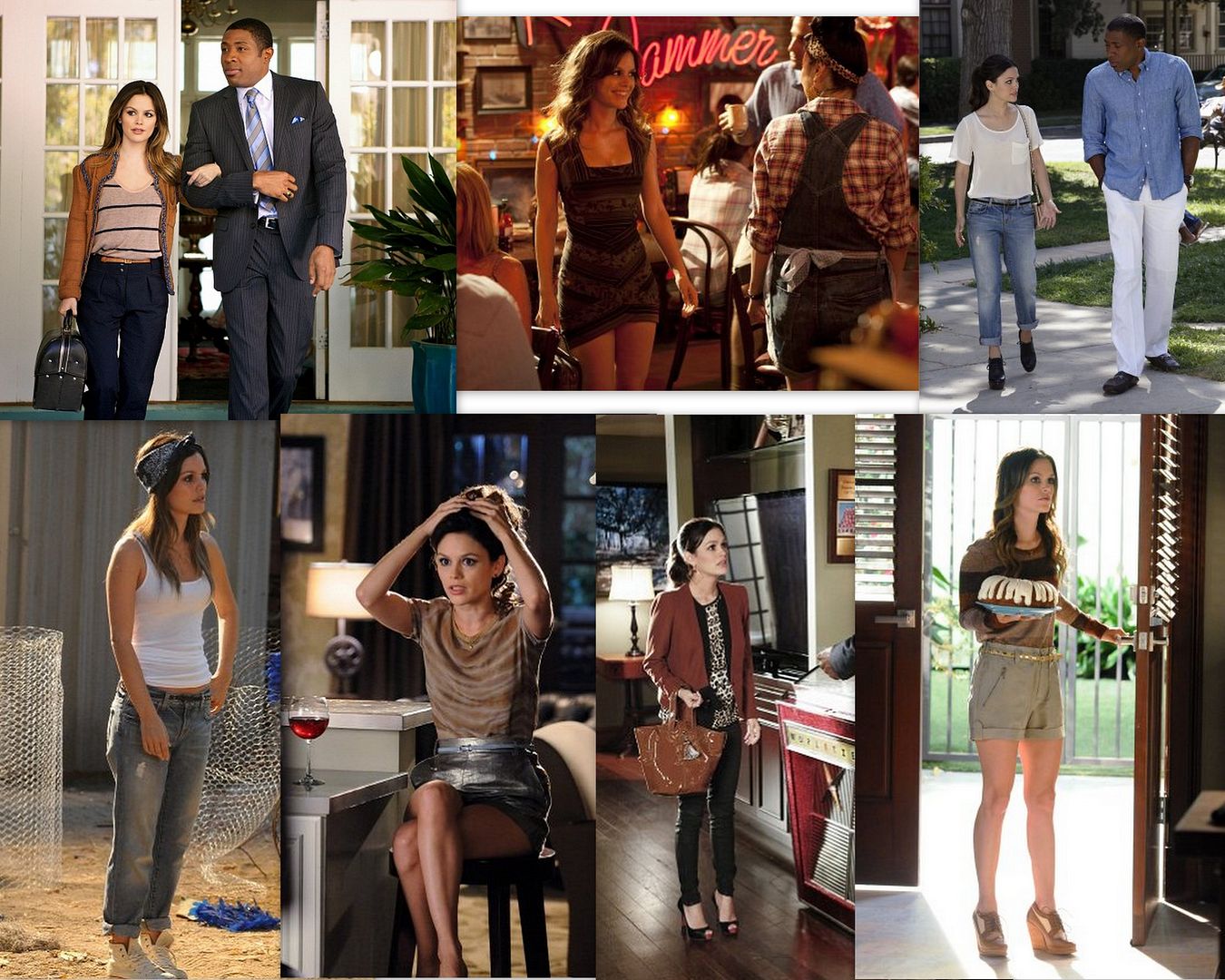 The body con dress from the top row is Herve Ledger, and isn't it sexy? Definitely a piece every girl needs in her life.
I also love how she's styled the jeans in a few of the looks. She looks so comfortable and chic in the boyfriend style jeans, and stunning in the skinnies.
Are you a fan of the show, or of her style on the show? If you haven't started on the show yet, it's on Monday's at 8pm, on Really.
Sherin xx
Also, as many of you know, I have a lot of shoes! In an attempt to encourage myself from wearing more of them, I've started a
shoe-of-the-day Tumblr
.