I absolutely love different scents. I've mentioned before that I try not to have a signature scent and that I love using different perfumes, depending on my mood.
Which is why I was seriously excited when
Ormonde Jayne
sent me a sample of 12 of their amazing smelling perfumes in the form of their 'Discovery Set'.
Ormonde Jayne is all about luxury. The scents all smell beautiful, and I loved the wide variety there was in the Discovery Set. They are a London based perfumery and aim to put in the elegance and care back into making perfumes. They allow the oils to infuse and mature, resulting in a much deeper scent. Ormonde Jayne also use the finest quality of ingredients for their perfumes.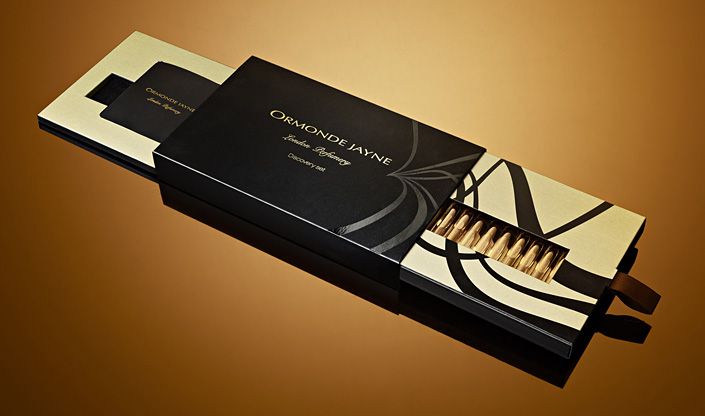 The Discovery Set
is an amazing way to get into the brand. It has mini sample size bottles of all the fragrances they do, including the men's cologne. It's also very beautifully packaged. As for the fragrances themselves, each one smells stunning and picking my favourite was impossible. A lot of them were florals, but each had a unique and pure scent. I narrowed my favourite own to three: Chamca, Frangipani and Orris Noir. Chamca had this really subtle scent, making it perfect for spritzing on a daily basis. Frangipani had a stronger smell, but was still amazing, and Orris Noir was a firm favourite of mine. It had a more spicey undertone to it and was such a statement scent.
The men's scents smelt great as well. I have a thing for good cologne (major turn on on a guy), and I could even see myself rocking a few of these. Zizan was a firm favourite for me! This one will also probably make it's way into becoming a birthday present for my dad, brother, or special guy friend (who doesn't exist yet), or even for myself.
Do you have a signature scent? I recommend Ormonde Jayne if you're looking for one. Each scent is lovely, and there is such a variety that there's something for everyone.
Sherin xx